EDITOR'S NOTE: A brief introduction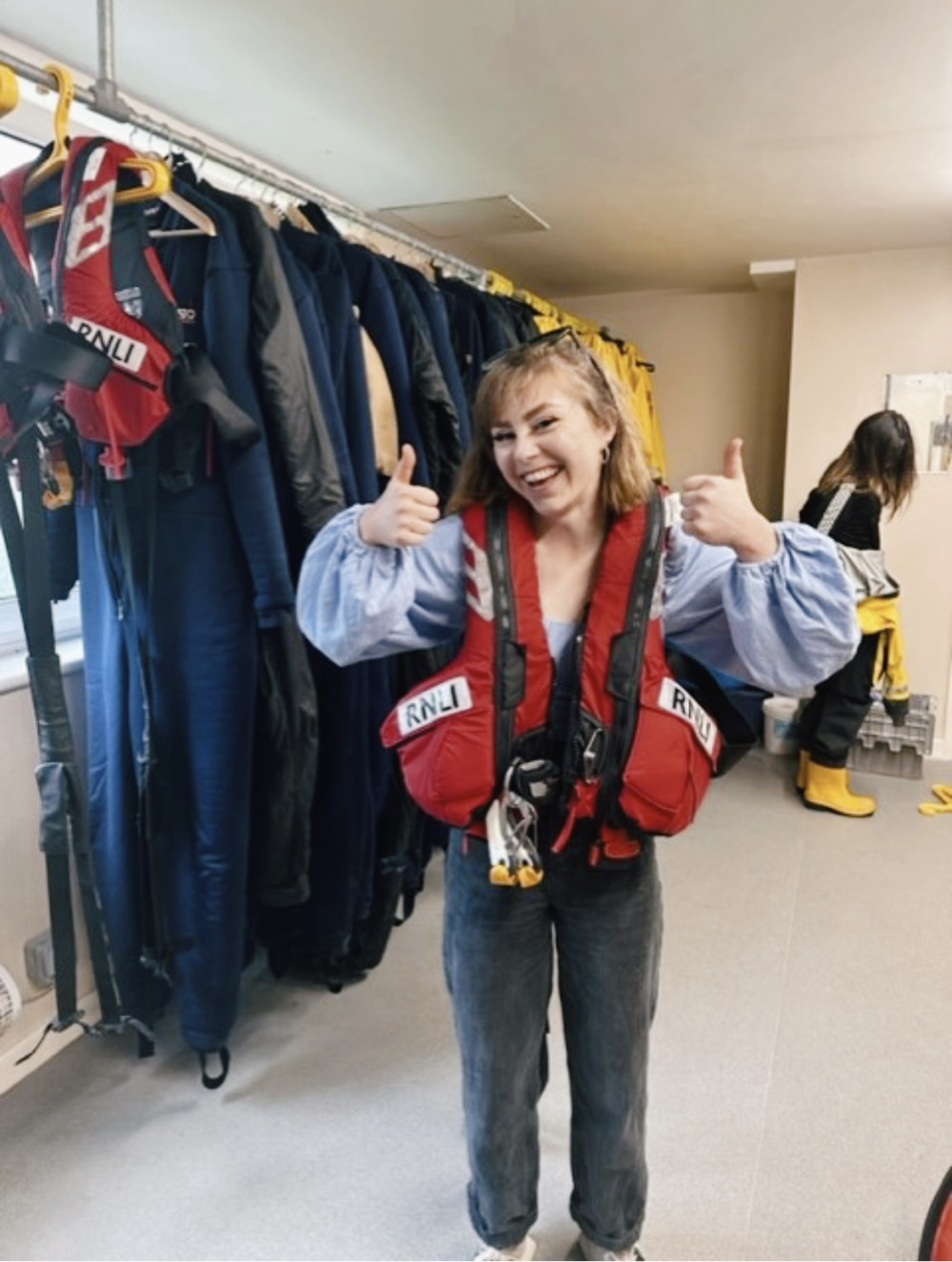 Trying on a life jacket at the RNLI boat naming. (Photo: RNLI)
Hello! This week marks my eighth week as regional editor for Kingston and Teddington so I thought I would introduce myself with a note.
Originally from Hull (don't worry, I don't have the accent) I moved to Surbiton last year to do my MA in Journalism at Kingston University. Currently writing my dissertation as well as working, I can't wait to fully concentrate on Kingston Nub.
You will often find me sitting in a coffee shop with an extortionately expensive oat flat white, tapping away furiously on my keyboard. My favourite way to pass the time is walking by the river and people-watching.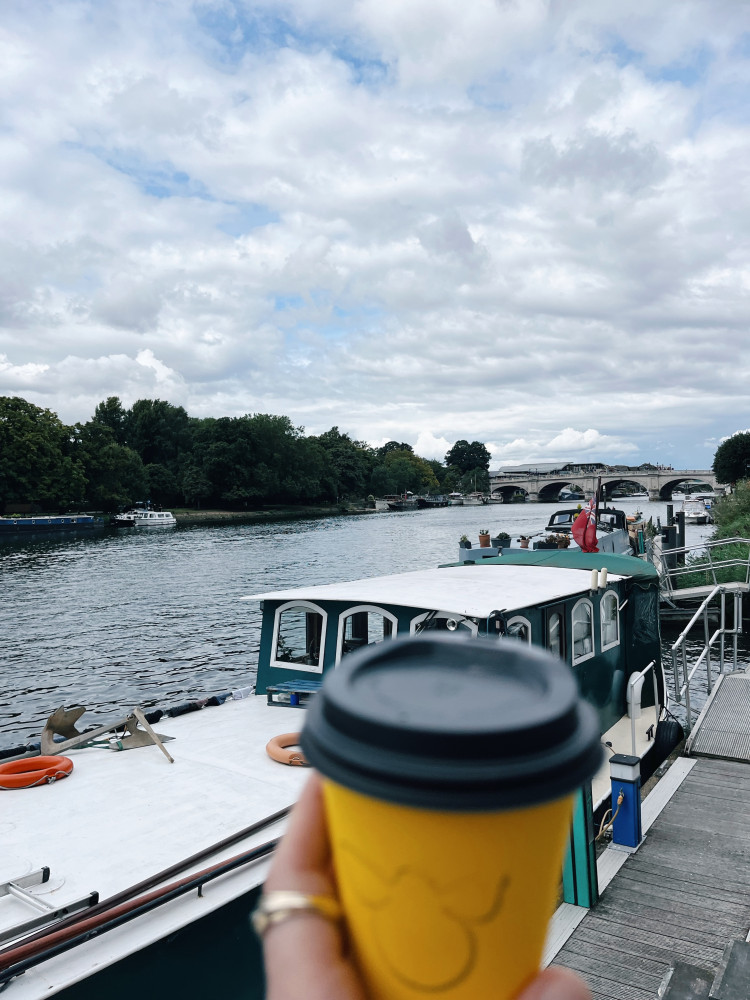 I'm vegan, much to the disappointment of a fancy seafood restaurant I was asked to write feature for. There's nothing more embarrassing than having a waiter explain the menu to you in intricate and delicious detail only to ask for some variation of vegetables.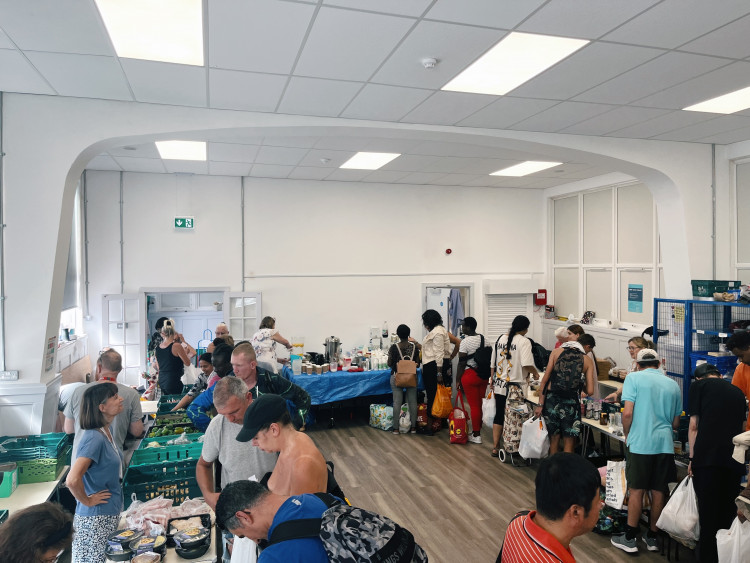 I have been amazed at the countless community initiatives in Kingston and how they work together: from RBKares incredible Wellbeing Days at the Cambridge Road Estate, the Sunflower Streets Association, Full Cycle Community Bike Project, Kingston Church Action on Homelessness, Street Pastors and more.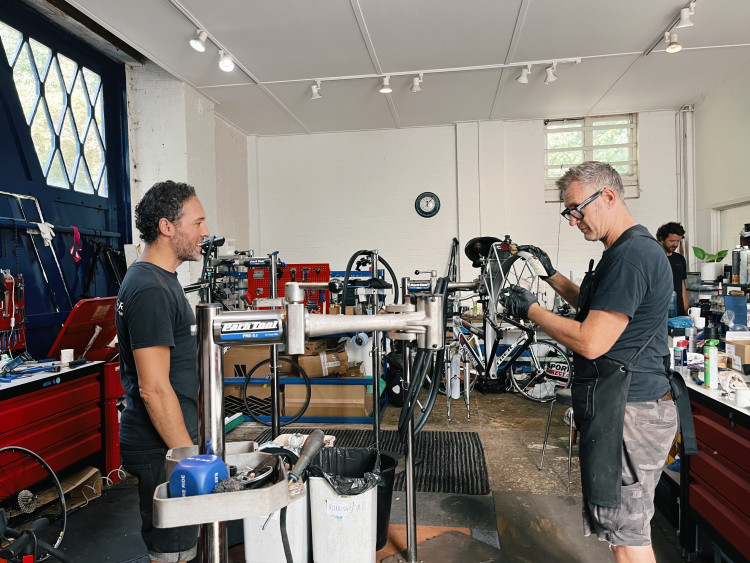 Other times, news has not been so heartwarming but nevertheless important. I went to court after a tip off and covered the sentencing of a son of a Kingston childminder who sexually assaulted a child. The victim's impact statement will stay with me for a long time. But it is not only important to report justice ic being done, but that it is seen to be done.
As news goes, it is never really 'my time'. Coming home from the gym one Saturday morning was the breaking news that Ham Gate has been crashed into by a car. I spent the rest of the morning scouring Twitter and ringing press rooms for more information.
Another time I was grateful I left the gym later: thankfully me and my flatmate went home a different route when a 21-year-old young man was attacked with a hammer. I have been informed that the victim has be discharged from the hospital and the case is ongoing.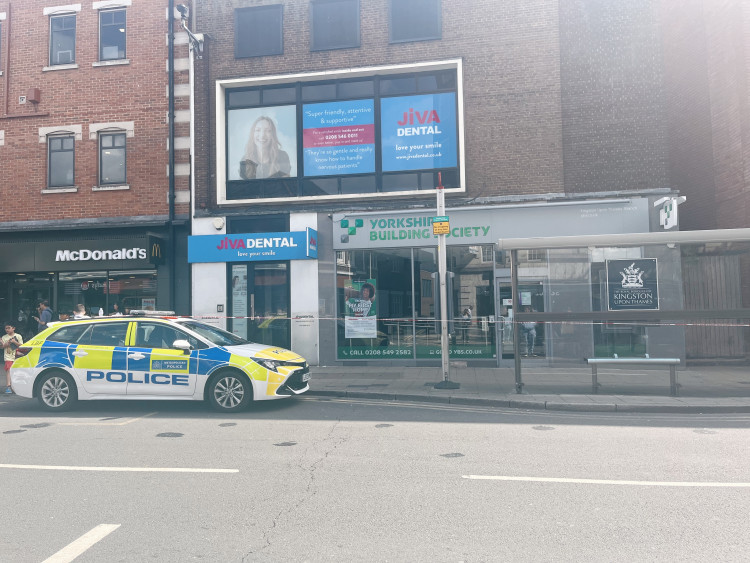 A campaign I am interested in reporting more on is the Teddington Lock Scheme with the Save Ham Lands campaigners. I attended the protest last week and- despite the awkward experience of being mistaken as BBC and a Guardian correspondent- was in awe of the strength of feeling and the variety of character at the demonstration. It was not a homogenous group of activists but locals who cared deeply about where they live.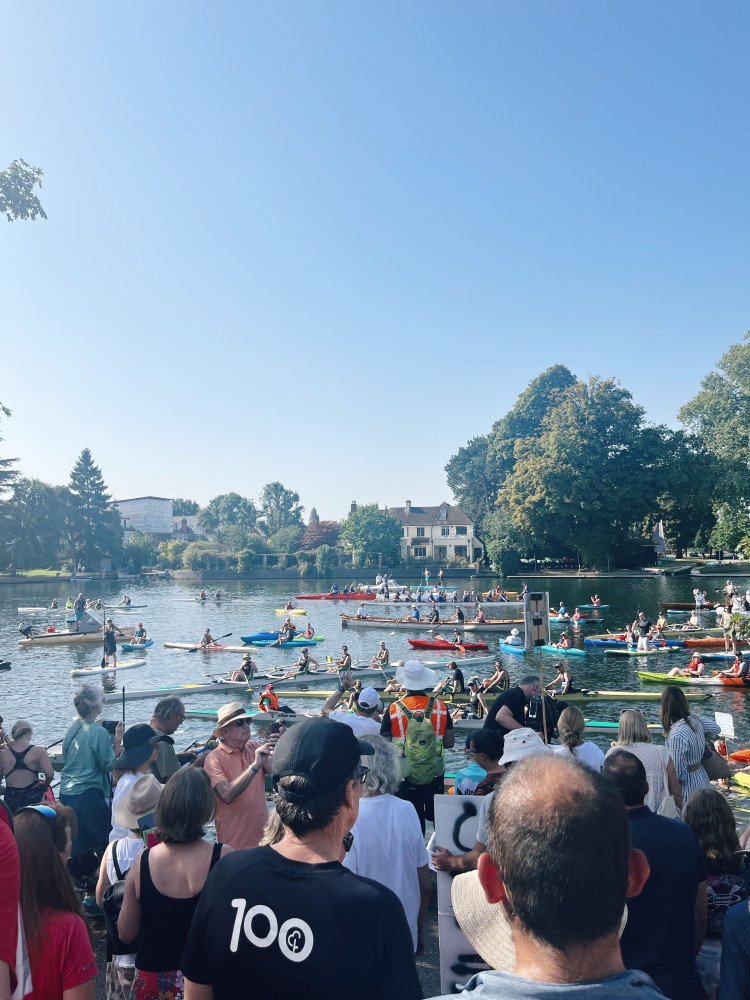 Of course, it has not always been plain sailing. In my first proper journalism job I am still learning the ropes. I accidentally threw a biro at Sir Ed Davey when meeting him for the first time- he graciously picked it up off the floor for me.
A couple of weeks back I wrote a quick article on Bushy Park having restricted opening times due to culling season; without thinking I used an inappropriate picture of a dog chasing a deer. I quickly realised my mistake and changed the photo. The crucial element of journalism is to be truthful and accurate; this picture was misleading, and I apologise for any offence or distress caused.
Another error I must confess to, is my coverage of the RNLI boat naming ceremony graciously given by Hilary Saw. In the original article I wrote the new boat was named the 'Penny Alderman Shelton', when it was in fact 'Alderman Penny Shelton'. I had one job at a boat naming ceremony, and I could not even do that right.
Still only a couple of months into Nub News and my career, I am learning what the Kingston community wants from me and how I can report for you.
Thank you for bearing with me and for the lovely comments, criticisms and tweets.
My inbox is always open: [email protected]