What's on in Kingston this weekend: including indie artist Findlay and fine art artist Lyndsay Russell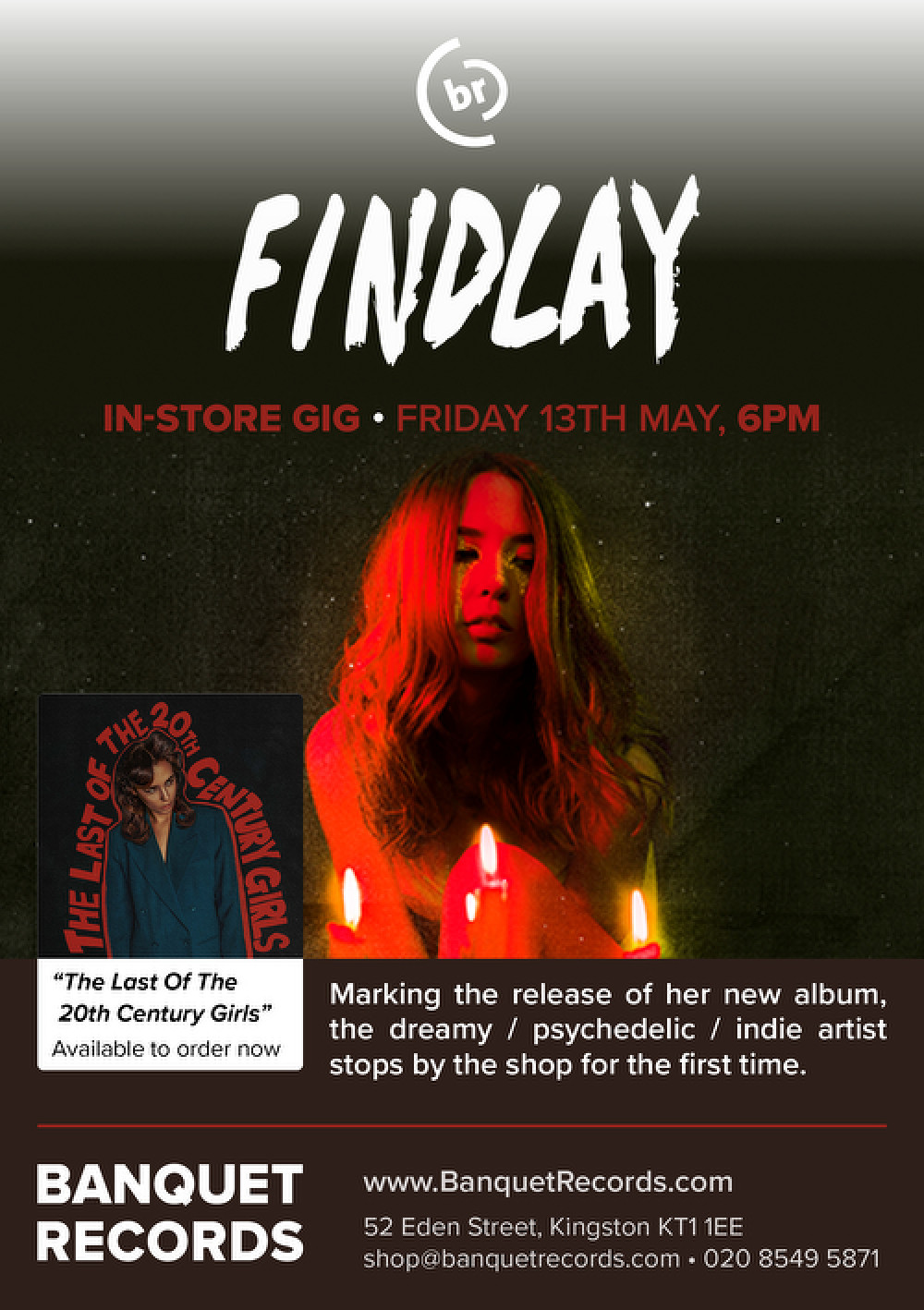 Findlay performing at Banquet Records is one of the many exciting events happening this weekend.
Good morning, and welcome to your weekly What's on in Kingston.
Every Thursday we round up all the eye catching events occurring in your area over the weekend.
Read on for Kingston's not to be missed outings this week, and remember you can add your FREE event using the Nub It button!
Friday, May 13
To celebrate the release of her new album titled 'The Last Of The 20th Century Girls', Findlay visits Kingston to play an in-store set.
'The Last of the 20th Century Girls' is the storied second album from London-based artist Findlay - a full-fledged offering born of a personal journey that sees her at her most open, transparent, and introspective yet, drawing upon her own personal experiences since the release of full length 2017 debut 'Forgotten Pleasures'.
With complex, fully-realised themes ranging from grief and loss to the struggle of losing and re-building one's confidence, through to the challenges and pitfalls of the past couple of years, all serve to inspire a range of tracks across the album.
Mastered by five-time Grammy award winning engineer Antoine 'Chab' Chabert (Daft Punk, Charlotte Gainsbourg, Sebastien Tellier) and self- described as a "late coming of age story", drenched in nostalgia, melancholy and the kind of strange experiences only a misunderstood millennial could have; the album effortlessly blends a diverse melting pot of breezy alt-indie, psychedelic pop, dreamy lo-fi chill, indie-rock and expansive cinematic sounds.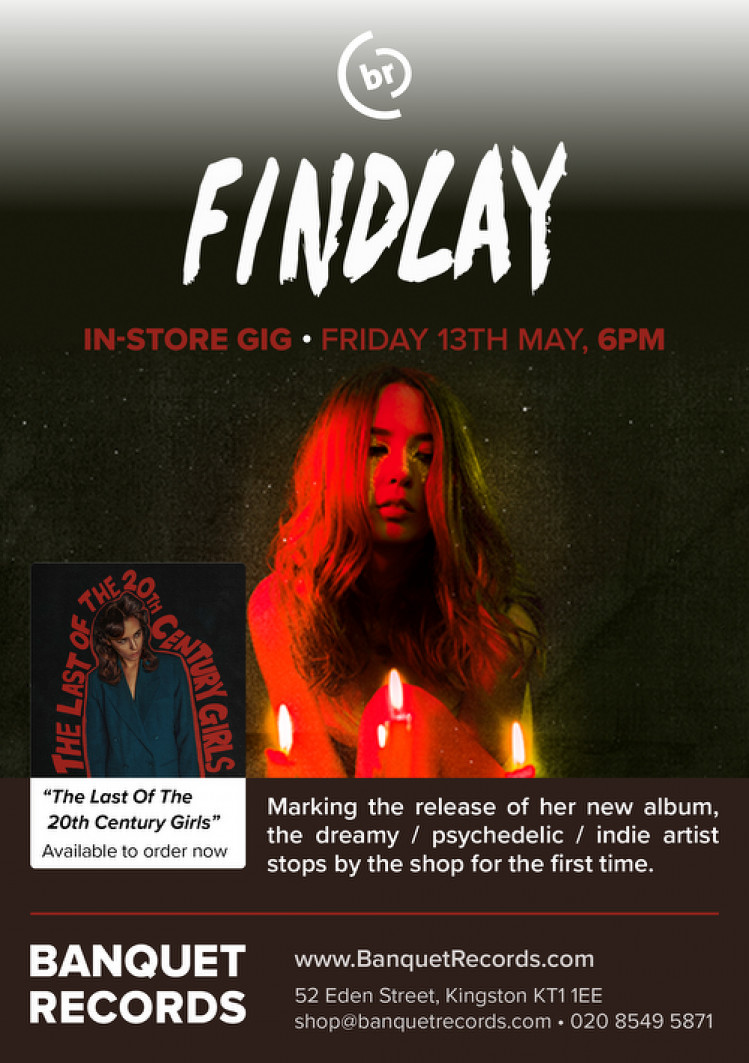 Saturday, May 14
SOLO Exhibition - Lyndsay Russell.
A multi-disciplinary artist, Russell has just finished a post-graduate Masters in Fine Arts at Kingston School of Art. Living on a Thames houseboat moored by Kingston Bridge, she is known for working with the wave movements of her home to create fine art from muddy river water.
The artist's new solo show links the four elements in an immersive, overlapping circle. Involving sculpture, painting, and silks, the experience will be heightened by a haunting soundscape in collaboration with music producer Barbara Mendes.
"The elemental forces on earth that create waves are the exact same as those that formed the universe – gravitational, electromagnetic, vibrational oscillations of energy," Russell explains. "The fluid dynamics seen in some of these artworks are also present in spiral galaxies, nebulae, Jupiter's swirling spots, and Saturn's rings".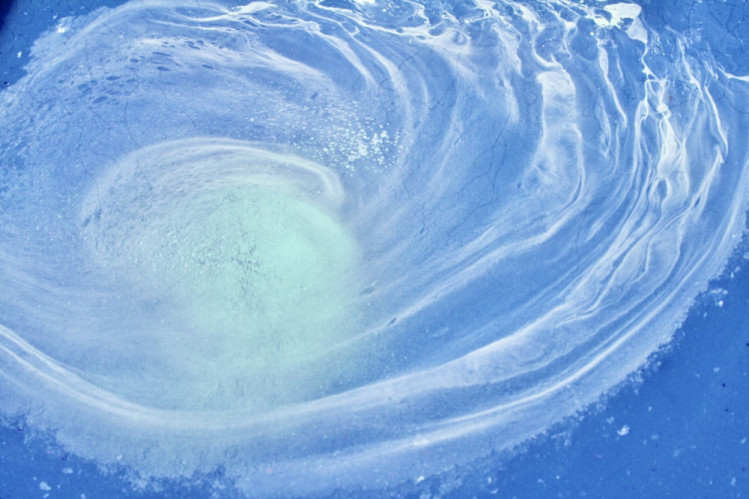 Sunday, May 15
Do you fancy trying your hand at a new craft? Have you ever wondered how willow is turned into beautiful and yet still practical baskets and homewares? Then why not come along to another in our series of 'Try' workshops and have a taster session in the wonderful art of willow weaving?
During this relaxing 2 hour workshop on a Sunday morning, expert willow weaver Dawn Ohlson will familiarise you with the techniques used when working with willow. At the end of the session you'll have created a beautiful decorative fish (or even 2!) to take home and display proudly to friends and family!
Dawn will teach you the basic techniques used in basket making and guide you through all the steps to make a willow fish from this beautiful natural material.
The class is suitable for total beginners, though a little manual dexterity and patience may be required. All materials and tools will be provided, but do bring a pair of sharp secateurs if you have them and wear old trousers.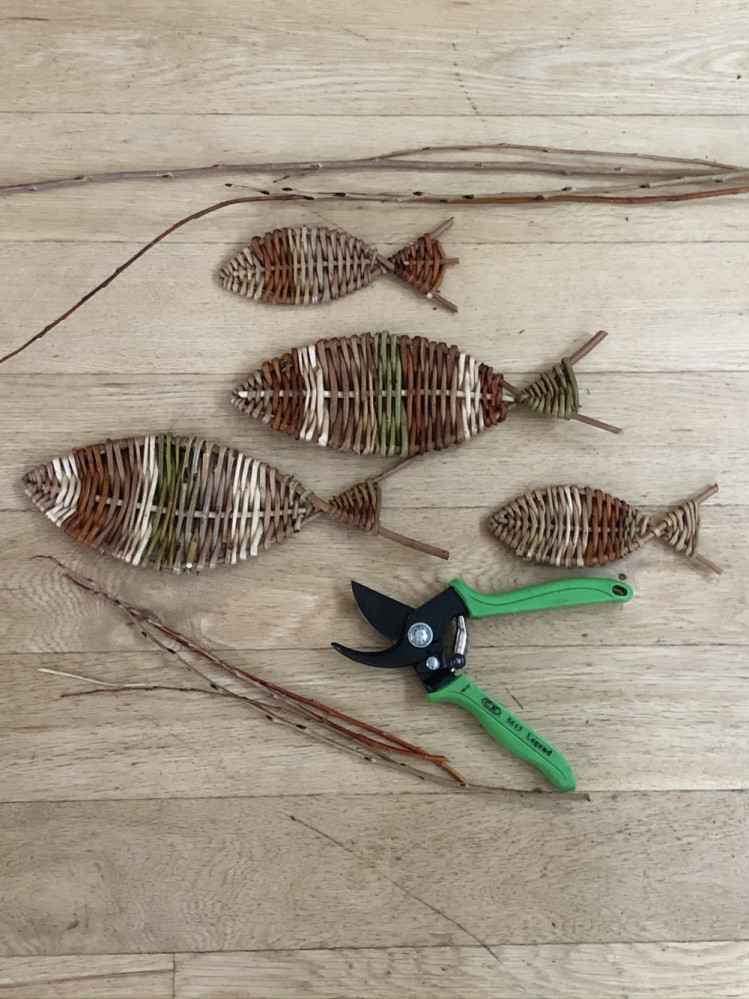 Anyone wishing to stock for summer, head down to St Mark's Church this Sunday. There is no pre booking, and you can pay by cash or card. Card can be used with stall holders!
They will have 17 stalls packed with 1000's of preloved and new bargains. Toy, Clothes, Prams, Equipment and much more!
If you have babies or young children, you do not want to miss this event!
£2 entry. children go free.