ELEMENTAL CIRCLE An Immersive Journey Through Earth, Water, Air & Fire
---
Saturday 28th May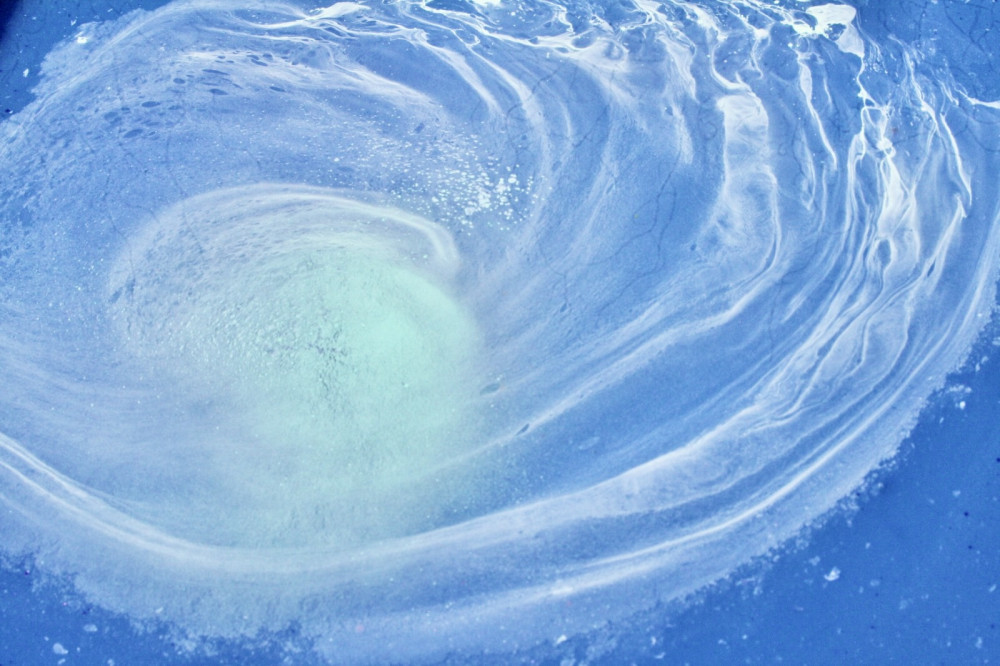 SOLO Exhibition - Lyndsay Russell.
A multi-disciplinary artist, Russell has just finished a post-graduate Masters in Fine Arts at Kingston School of Art. Living on a Thames houseboat moored by Kingston Bridge, she is known for working with the wave movements of her home to create fine art from muddy river water.
The artist's new solo show links the four elements in an immersive, overlapping circle. Involving sculpture, painting, and silks, the experience will be heightened by a haunting soundscape in collaboration with music producer Barbara Mendes.
"The elemental forces on earth that create waves are the exact same as those that formed the universe – gravitational, electromagnetic, vibrational oscillations of energy," Russell explains. "The fluid dynamics seen in some of these artworks are also present in spiral galaxies, nebulae, Jupiter's swirling spots, and Saturn's rings".
'With alchemy, she conjures up natural, microcosmic water versions of the universe'. Poppy Huggett - Newsquest Media Group
Guest artist Alex Long Yuan – a collaborator in Shanghai will join forces to create a water piece for Elemental Circle
Open: 14 - 19 May 2022 12 - 6pm (`Private appointments outside hours contact: 07879490487)
Private view on Saturday 14th May from 6 pm - 10 pm
Add your Kingston event for FREE here!
Nub It