What's on in Kingston this weekend?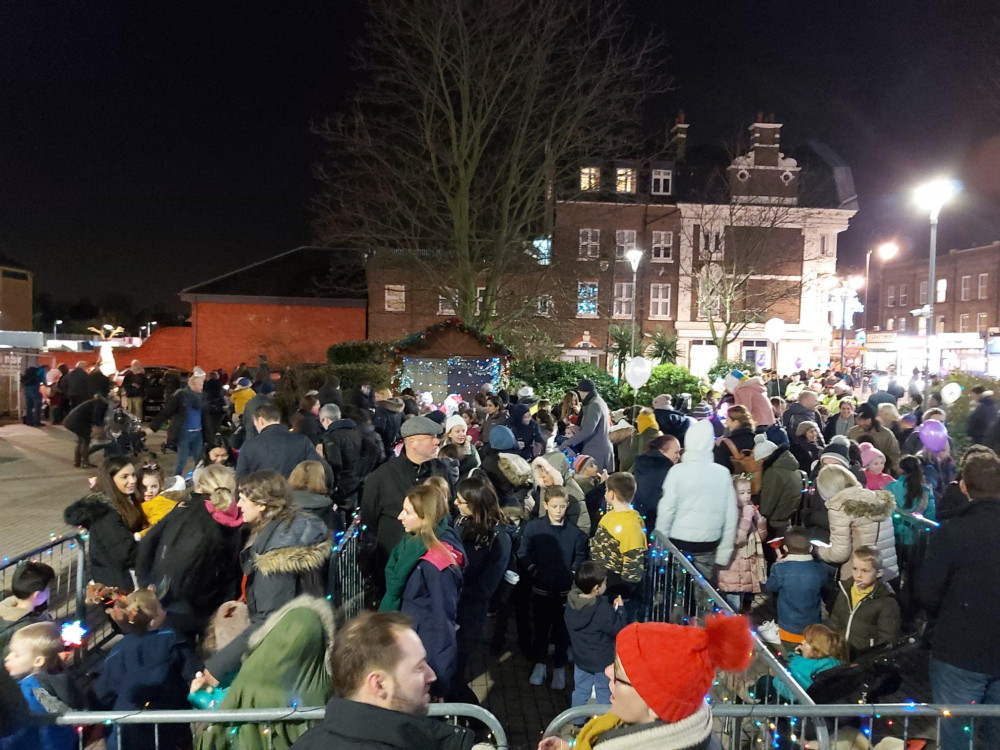 The New Malden Christmas Light Up is one of the many exciting events Kingston has on offer this weekend.
Good morning, and welcome to your weekly what's on in Kingston.
Every Thursday we round up all the eye catching events occurring in your area over the weekend.
Read on for Kingston's not to be missed outings this week, and remember, you can add your FREE event using the Nub It button!
Friday, November 25
Welcome to the home of Kingston's original and longest running comedy night.
A night of irresistible improv comedy from some of London's finest players. Kickstart the weekend with a razor-sharp, spontaneous, brand new and never-to-be-seen-again show that will leave you saying, like after ALL the best nights out, "you really had to be there…"
You'll be asked for suggestions which will be turned into unforgettable scenes, characters, and songs, all made up right there on the spot. Had a particularly eventful night out recently? They might just ask you about it…
25th November - Jenny Collier, Kathryn Mather, Michael Fabbri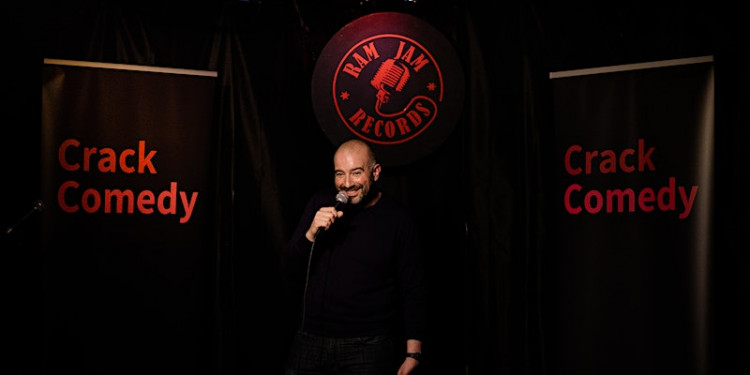 New Malden Christmas Lights Switch On
Head on over to Jubilee Square between 3pm - 8pm and enjoy a true Christmas community celebration!
Father Christmas, from 5.30pm, will make his way down to the High Street and onto St. George's Square on his sleigh where he will give out presents to children from his Grotto.
There will also be an enticing range of food and drink throughout the evening including stalls hosted by Pan de Vie French Cuisine, Simply Grill and Curry Leaves.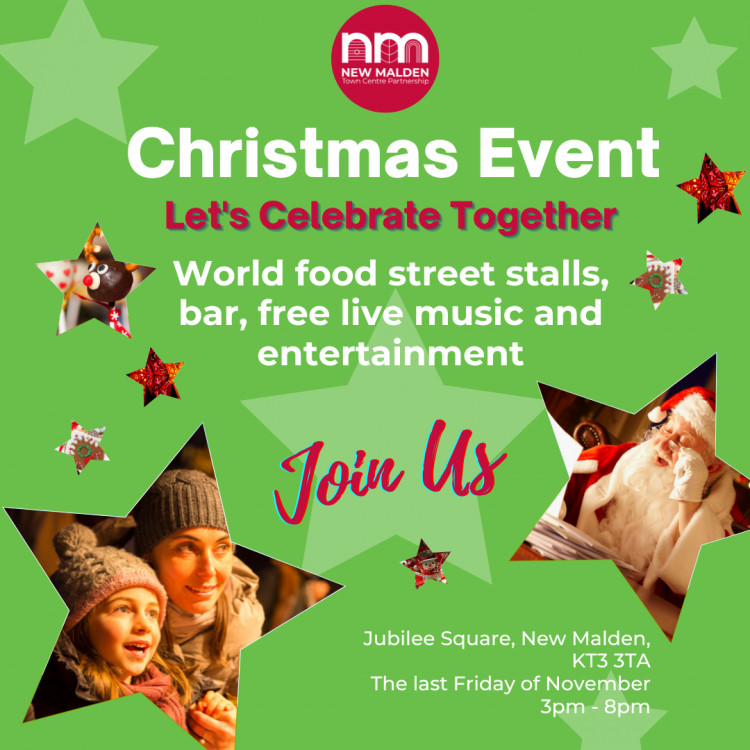 Get ready to witness a fantastic drag show at Woody's Bar and Kitchen, hosted by Thalia O'Stara, whilst enjoying a mouth-watering 'Chicago Dogs' and some cocktails!
Early bird tickets are £10, and regular tickets are £15.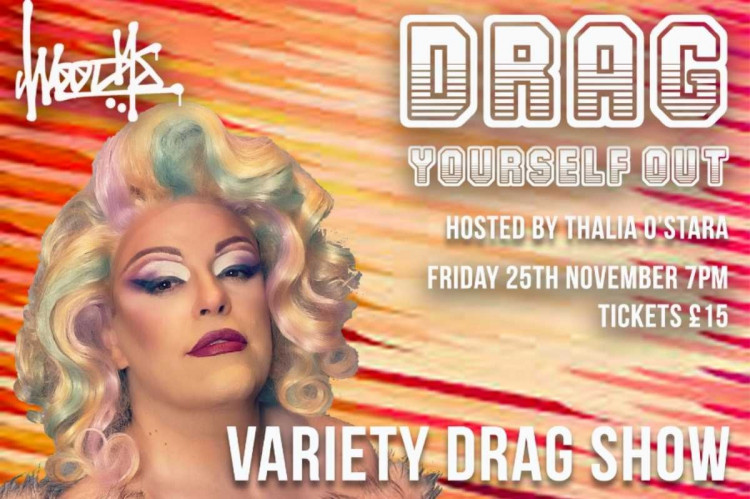 Saturday, November 26
Not My Beautiful House will be hosting its Makers Market in the Ancient Market House, selling all kinds of art pieces like ceramics, jewellery, postcards, and more. Come along to support local artists' work and find unique crafts you won't find elsewhere!
Local businesses taking part include Honey Bunny's Emporium with vegan, cruelty-free candles, Tatupeor's illustrations, Holly's Rings, Tolerado Homeware, Just a Girl Who Creates, unique hand-stitched jewellery by La Ori, Volantis Art & Craft, Nephthys Illustrated, Catharsis Arts, Art By Caz Art, Michaela Salvo and much more. Plus, you will be surrounded by the best food stalls in Kingston - what more can you ask for?
Just pop over to the Market Place on Saturday 24 September, from 10am - 4pm.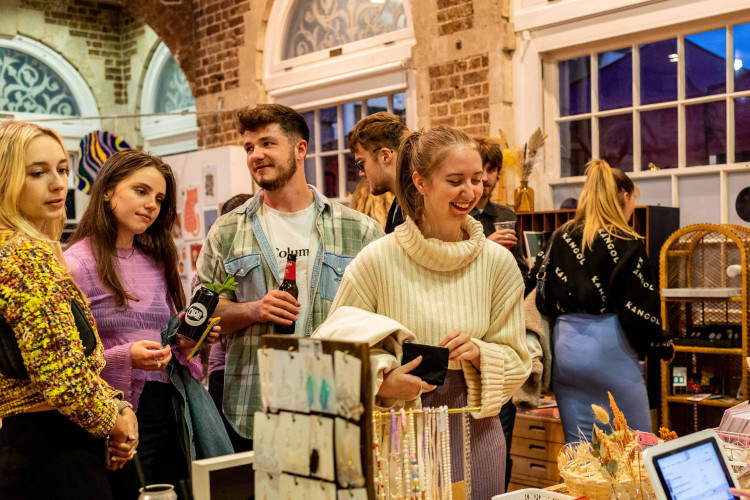 Join the Kingston Quaker Centre on Saturday evening for an evening of films exploring LGBTQ+ identity from the 1960s.
They will be screening:
Boys Beware
This anti-homosexual social scare short film focuses on the "dangers" of young boys talking to strangers. (USA, 1962, 10 mins)
"Man Alive" Consenting Adults: 1. The Men
Homosexual men face fear and disgust resulting from the "choice" to love other men. Now, a private members bill has been brought before parliament to legalize the practice thus easing such consequences. Men affected open up with their personal stories. (UK, 1967, 30 mins)
"Man Alive" Consenting Adults: 2. The Women
Angela Huth speaks to lesbians from various different walks of life: from the content couple to the young androgynous girl who wants to be accepted; and the married wife who conceals it from her husband. (UK, 1967, 30 mins)
Victim
A closeted lawyer risks his career to bring a blackmailer to justice. (UK, 1961, 100 mins)
When you arrive at the Quaker Centre, press the buzzer for the Hall and we will let you in.
Tea, coffee and light refreshments will be available free of charge.