Sue Barker drops heavy hint tennis legend may join the BBC tennis team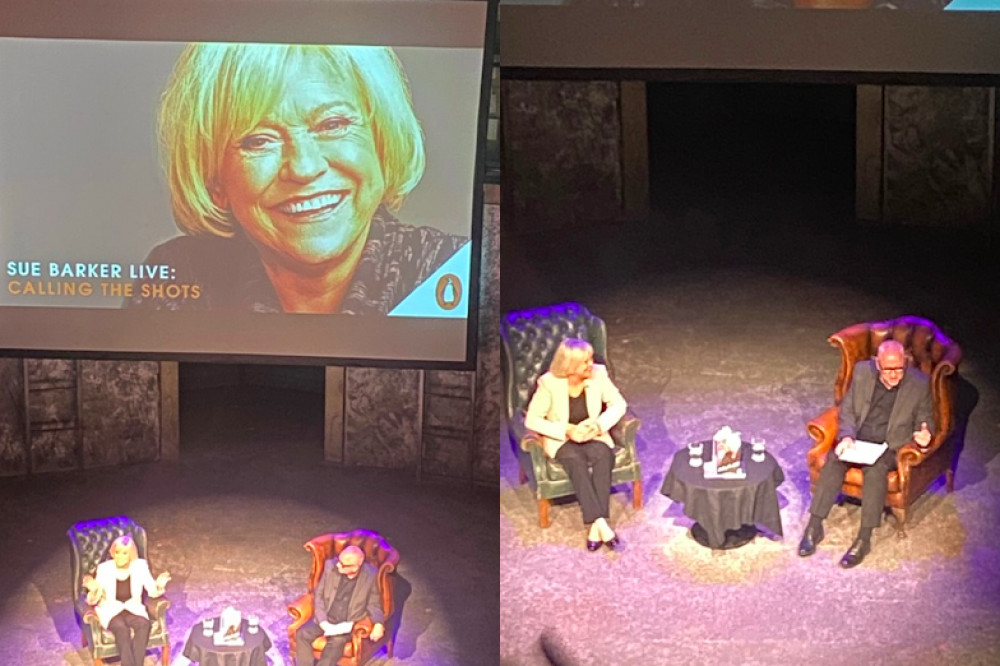 Former Question of Sport host and Wimbledon tennis player and presenter, Sue Barker, had a sell-out audience in stitches with her recollections in a mesmerising one woman show at Kingston's Rose Theatre, based on her new best-selling book Calling The Shots.
Sue could not hide her distress about the way she and her Question of Sport captains Matt Dawson and Phil Tufnell parted company with the BBC but also told how she was overwhelmed with the generous comments of tennis superstars like John McEnroe, Roger Federer, Martina Navratilova and Billie Jean King.
She recalled how she started out as a young player in Torbay and was coached by a man she still respectfully calls Mr Roberts – who helped guide her to her only Grand Slam triumph in Paris but was never paid a penny by her. When she finally did manage to give some of her prize money he secretly invested it on her behalf!
Sue, whose book is in the prestigious Sunday Times best-selling list, also gave a fascinating insight into her relationship with Cliff Richard which has continued to be a subject of curiosity for over 30 years. "He was a very nice man ," she declared despite the unusual romance.
In a Q and A session with the Kingston audience she predicted that the young British tennis star Emma Radacanu would follow up on her US Open triumph and win another Grand Slam.
Former athletics commentator Phil Jones guided her gently through her life story – both on court and off court - which included hilarious anecdotes such as her leaving party when 150 guests surprised her by wearing Sue Barker masks!
Intriguingly, she also dropped a heavy hint that tennis legend Roger Federer, who officially retired at The Laver Cup tournament at the 02 last month, may be joining the BBC's commentary team for Wimbledon next year.
She later stood in the lobby of the theatre where she personalised her autobiography for hundreds of fans and posed for photos.