Kingston jobs: 10 full and part-time positions to apply for right now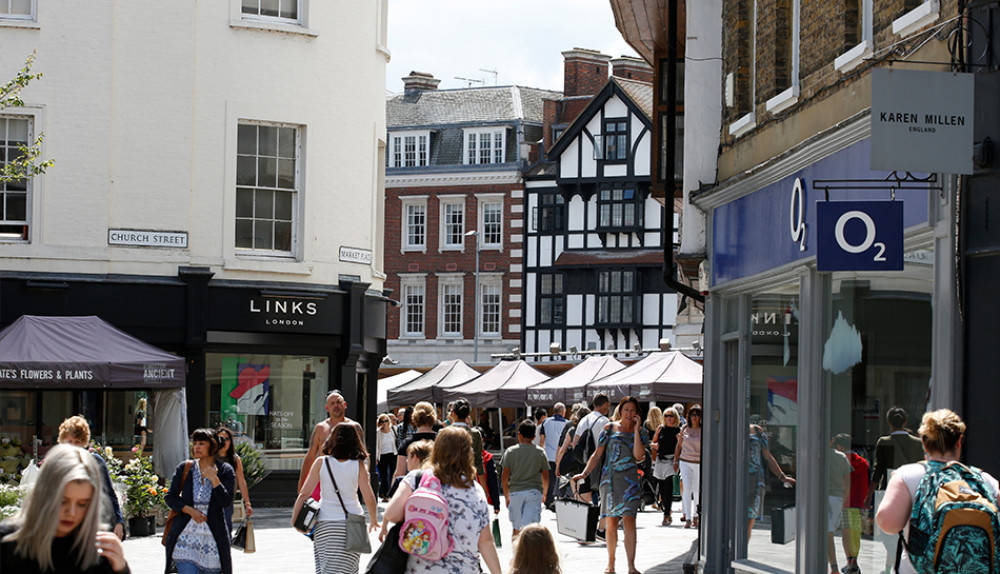 (Image credit: Kingston First)
Check out Nub News' selection of vacancies that need filling across Kingston currently, and remember, you can view all opportunities and add your own via our dedicated Kingston jobs page at the top of your screen!
Care Assistant at Signature at Coombe Hill Manor
Signature at Coombe Hill Manor is an award-winning care home in Kingston upon Thames offering unrivalled residential and dementia care.
Care assistants bring their compassion and uniqueness to the role and can expect varied, interesting and rewarding, days.
The job will involve assisting residents with washing, dressing, eating, drinking and getting around, helping them make their apartments feel like home, enjoying their favourite activities with them, like bingo, shopping and live music, developing strong relationships with the individuals they work with, and their families, being respectful of residents' choices, dignity and independence, always.
Pay: £11.50 - £13.00 per hour.
To apply, click HERE
Retail Assistant at Primark
As a Retail Assistant, whether you are on the sales floor, the cash desks or the fitting rooms, your role is to deliver exceptional service to our customers as well as maintain high standards on the shop floor.
Whether you are looking for your first job or you are an experienced retailer who wants to develop their career, Primark has opportunities for you. Primark offers an excellent pay rate, innovative training and development programmes and a fun, busy environment.
Pay: £10.11 - £10.40 per hour.
To apply, click HERE
Drama Teacher at Marymount International School
Marymount International School, London is seeking a dynamic and creative educator to teach Drama part-time, in their IB Middle Years programme.
The successful candidate will develop and deliver an outstanding IB MYP Drama curriculum to students aged 11 – 16 years. They will also continue to build and further strengthen the extracurricular programme, so as to inspire our students' interest in all areas of drama, production and performance.
For a detailed job description and the application form, click HERE
Head Chef at Las Iguanas
Are you a Head Chef seeking a fun environment, working alongside passionate people, in a generous?and consistent company?
Las Iguanas may just be the place for you!
As a Head Chef you will develop and celebrate your kitchen career every day, cooking with authentic flavours and fresh ingredients from Latin America. 85% of Las Iguanas' food is made from scratch including 30 sauces and you will be responsible for leading the kitchen team to guide the guest's taste buds towards that true Latin American experience.
For further details and the application form, click HERE
Security Officer at Kingston University
Campus support assistant at playing a crucial role in the University's core business of higher education, as all their work contributing to the recruitment and retention of students.
Pay: £21,417.00 (33 days annual leave including bank holidays).
For further details and to apply now, click HERE
Part time Barista at GAILs
If the smell of fresh coffee beans roasting awakens your senses and you always work with a smile, then read on!
GAILs Kingston is looking for baristas who have a passion to join the GAIL's family and for great coffee. They should be motivated by teamwork and willing to help others. With no day being the same, they must be adaptable and positive to deliver the stores specialty coffee whilst maintaining high standards.
Pay: £10.50 per hour.
To apply, click HERE
Cricket Coach at Surbiton High School
Surbiton High School is a lively, energetic, independent girl's day school in Surbiton, West London. The School competes annually at a Borough, County, Regional and National level. Numerous pupils represent at county and regional level through the support offered by our programme.
The Cricket Programme aims to deliver an environment where pupils can foster a lifelong love of cricket. The successful candidate will have participated or coached at a high level and have experience in coaching young people. This role will require confidence and creativity in managing a large squad of varying abilities in an indoor net environment.
For a detailed job description and the application form, click HERE
Store assistant at Aldi
At Aldi, you'll never find yourself bored and twiddling your thumbs on the till as a Store Assistant. In fact, time will fly by.
You'll do everything from checking off deliveries to dealing with enquiries or ensuring that the shelves are fully stocked with well-presented products. And, of course, you'll provide excellent customer service at all times by attending to customer needs in a prompt and friendly way.
It's a really fast-paced environment, and everyone understands exactly what needs to happen to make their store a success – and gets on with doing it.
Pay: £11.95 - £12.25 per hour
To apply, click HERE
Physiotherapist at Nuffield Health
As a physiotherapist at Nuffield's Kingston Fitness and Wellbeing Club, the successful candidate will have a BSc in Physiotherapy or equivalent plus Health and Care Professions Council registration. In addition to excellent manual therapy skills, they will be able to prioritise and manage a varied workload and also be good with computers and a confident communicator.
For a detailed job description and application form, click HERE
Duty Manager at Premier Inn
At Premier Inn, their mission is to help the nation rest easy. From reception to the restaurant and beyond. As Duty Manager the successful candidate will demonstrate a strong, hands on work ethic that can operate at pace ensuring every guest receives excellent service from themselves and the team.
For a detailed job description and application form, click HERE