Snake spotted in Home Park!
By Ellie Brown - Local Democracy Reporter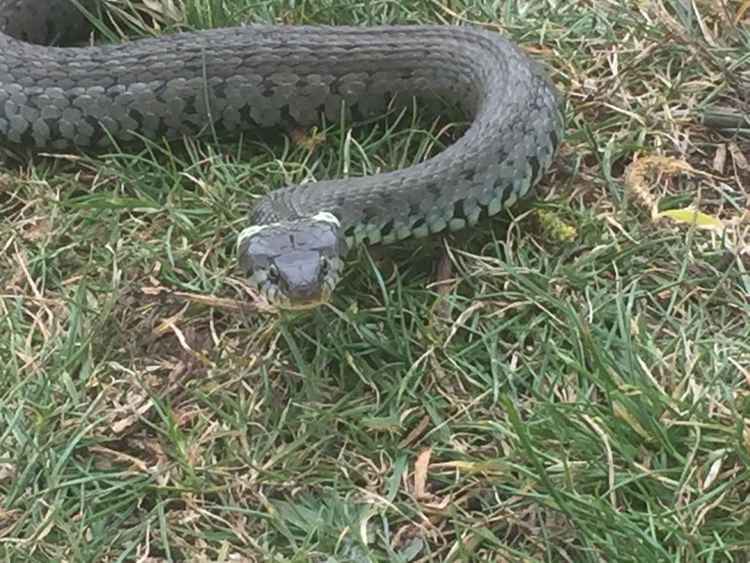 A photo of the reptile / Credit: Duncan Hyde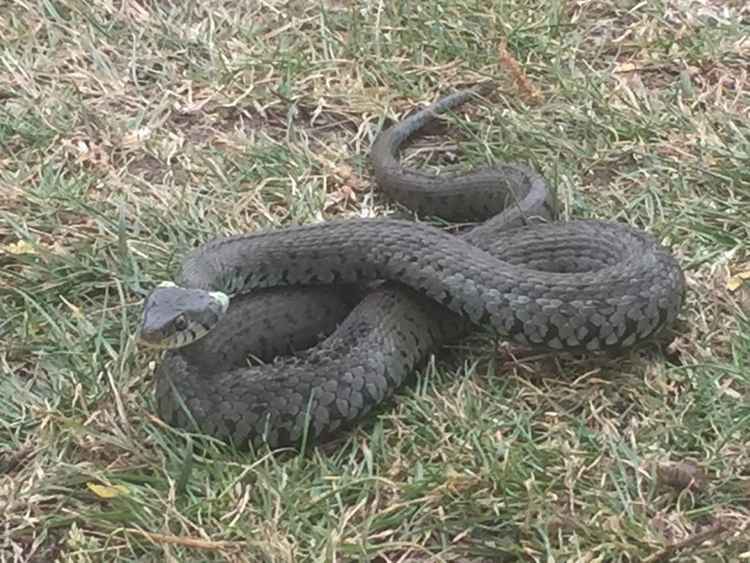 All coiled up! / Credit: Duncan Hyde
With two parks and a river nearby, Kingston has never lacked for wildlife. But some ssssightings are rarer than others!
Last week a seemingly curious and courageous snake stopped a group of Nordic walkers in their speedy tracks as they walked through Home Park near Hampton Court Palace.
The slippery creature, estimated to be between 4 and 5 feet long, slithered out of the undergrowth on to a path near Hampton Wick pond and fixed the walkers with its bright eyes.
Nub News showed the photos to Richmond Park Manager Simon Richards, who confirmed that the rare sighting was a "very fine adult grass snake."
These creatures are found in all the local parks but seldom captured on camera, so if you do see one make sure you take a snap - that is, if you're not hiss-terical...
With thanks to Duncan Hyde for the photos