Norbiton and North Kingston to host first ever one-day festive market to champion local business this Saturday!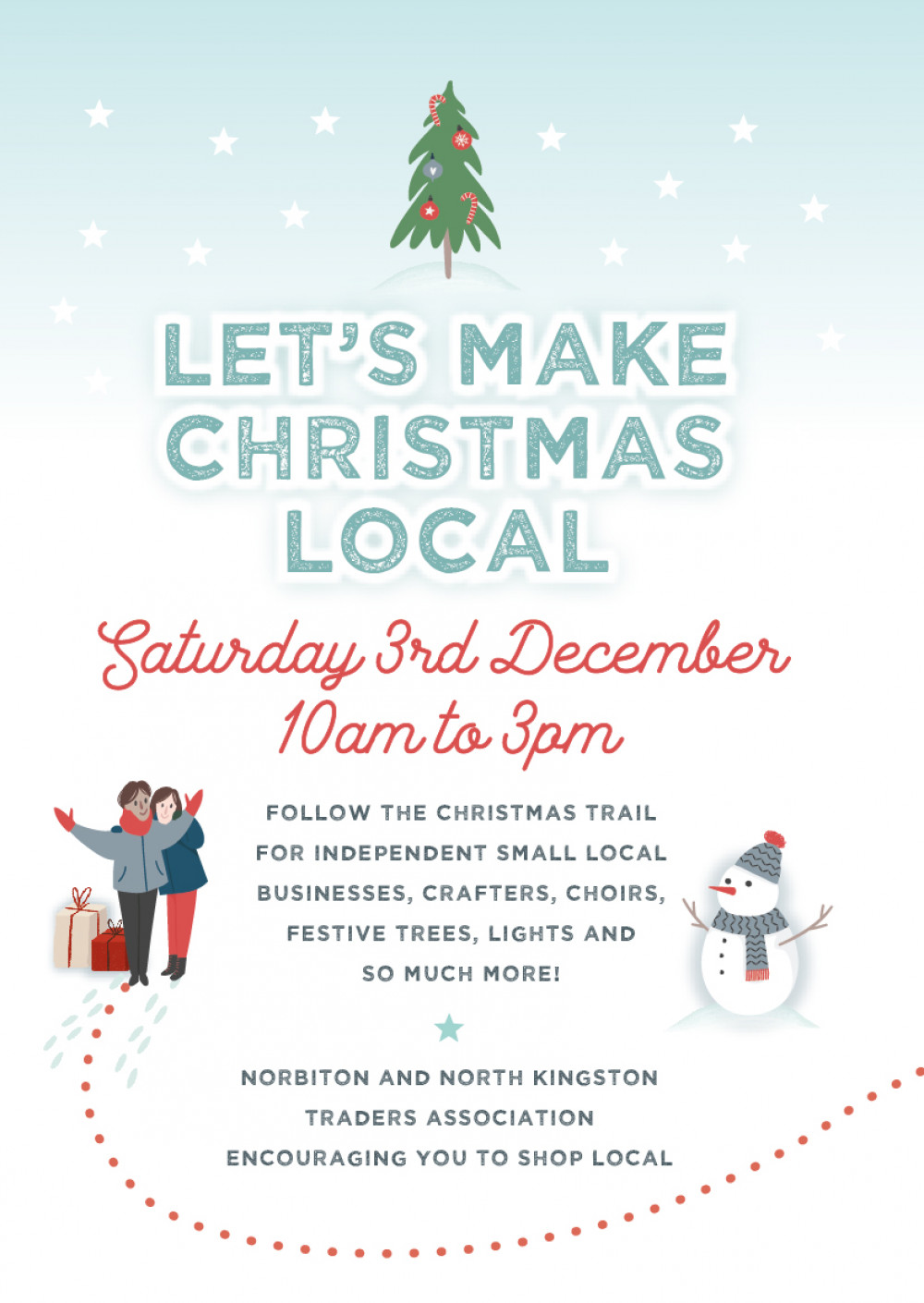 Norbiton and North Kingston shops are set to sparkle this Saturday (December 3rd) with the community's 'Let's Make Christmas Local' event.
Between 10am - 3pm, the one-day festive market will consist of stalls from nearly 30 small shops, restaurants and local businesses across Norbiton and North Kingston in a bid to encourage seasonal shoppers to support local businesses this Christmas.
The festive celebrations will include a pop-up craft fair, seasonal refreshments and carols galore, with traders along Park Road, Coombe Road and Kingston Hill set to hand out festive passports, encouraging shoppers to collect stamps as they explore their local high streets to be entered into a prize draw.
From jewellery to gin, pet goodies to Scuba lessons, and wine tasting to Santa Paws's very own canine Christmas grotto, the inaugural one-day fair will also give residents the chance to take advantage of local discounts.
Jamilia Bibi Sarwar, owner of Kingston Wild Flowers on Park Road, said: "Whether people are looking for festive inspiration, arty decorations, tasty treats, a seasonal bargain or simply a cracker of a day out, our local market promises stocking loads of fun plus an all-important chance to reconnect with the community while supporting local businesses."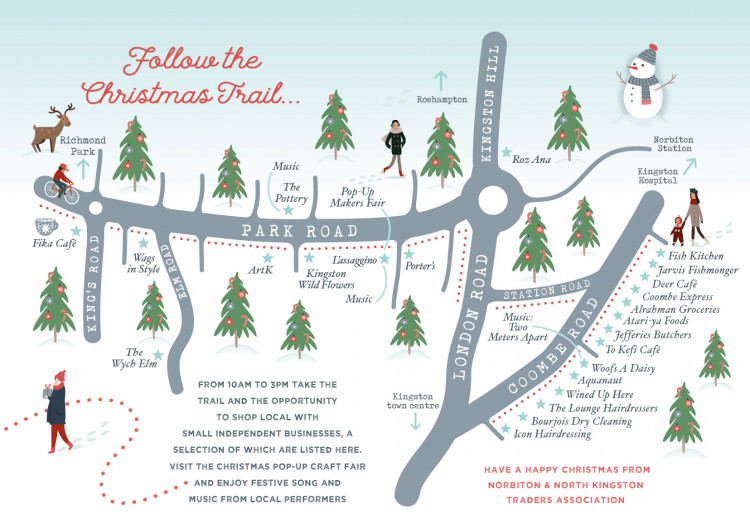 To inject even more festive cheer into the Christmas countdown, a host of local performers – including choirs from Alexandra and Tiffin Schools – will be shining bright as they belt out the Yuletide classics. And, with at least a third of the participating establishments being pubs, cafes or restaurants, there will be plenty of opportunity for foodies to keep their energy levels topped up.
Charlotte Dean, owner of Wined Up Here on Coombe Road, said: "Kingston's long had a reputation as a shopping mecca, so we wanted to create a day highlighting the diverse range of local gems even closer to home.
"We hope our Christmas trail will help people get in the festive spirit while encouraging them to take advantage of all the independent shops and restaurants around the Norbiton and North Kingston neighbourhood."
Councillor for Kingston Gate ward Anne Owen added: "Given how tough the last few years have been for retailers, we're hugely lucky to still have so many thriving independent shops and cafes in our area, and there's lots to celebrate this Christmas.
"Santa's helpers have been very busy getting ready for this 'Let's make Christmas local' day. It's wonderful to see these businesses come together to inject some local joy into the festive period, and it's an ideal opportunity to put the spotlight on the wide variety of traders and creative talent on our doorsteps."
For further details on this Saturday's Norbiton and North Kingston Christmas Market, visit the link HERE