'More than your local record shop' – UP CLOSE with Kingston staple Banquet Records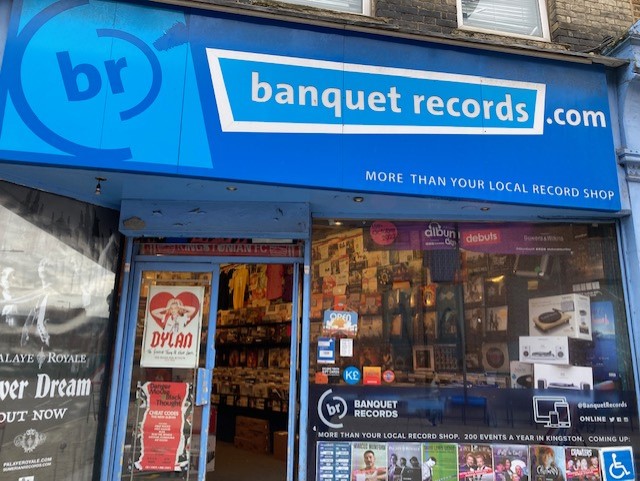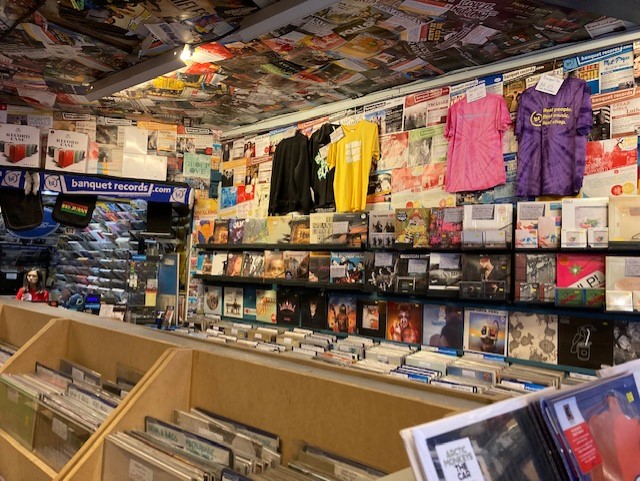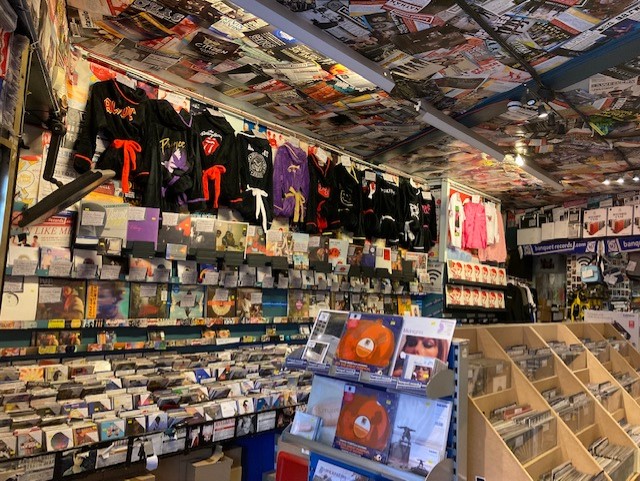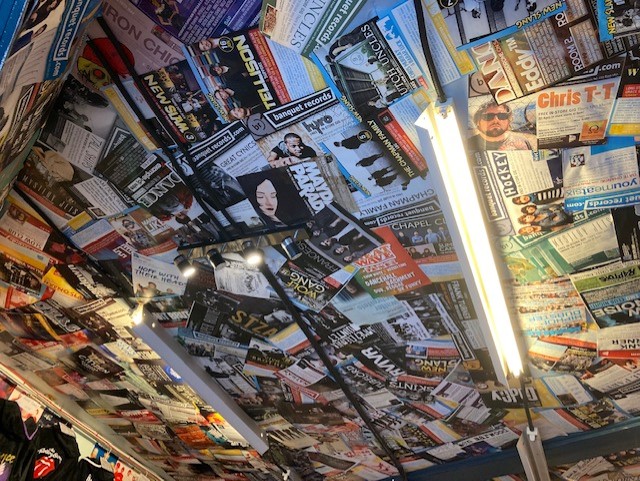 Kingston Nub News aims to support the community promoting shops, businesses, charities, clubs and sports groups.
We aim to showcase some of these businesses, organisations and interesting individuals regularly in a feature called 'UP CLOSE'.
Today we caught up with Jon Tolley, store manager at the beloved record store Banquet Records on Eden Street, the driving force behind Kingston's music scene since becoming fully independent in 2004.
Read on for Banquet's story.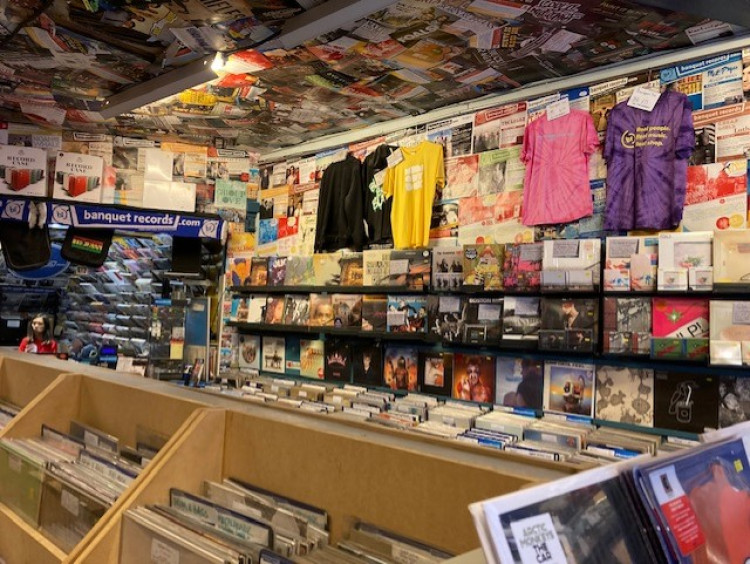 Banquet Records
After leaving university in 1999, John Tolley returned to Kingston to find part-time work. A gig at a record store seemed like a no-brainer, especially as it was a spot he knew well from his school days flicking through the endless shelves of vinyl's and CDs.
Despite the initial joy of working somewhere that felt genuinely close to home, the store at the time was part of the Beggars Banquet Chain that was dangerously close to going bust, change was needed, and needed fast.
Jon never saw a stint at a record store being one that would turn into a full-time occupation, despite the business being one he was fond of; however, an opportunity arose to take over the neglected business and when Jon and his team were faced with a head versus heart decision, there was only ever going to be one choice.
From a store that was once on the cusp of closure, fast forward to 2022 and the now Banquet Records has passed over one million online orders of vinyl's and CD's and has hosted over 3,000 shows from intimate in-store gigs, to international touring bands playing at local three-floor venue, Pryzm.
"It was tough for the first decade," Jon admitted. "We were working well below minimum wage, but the good times were good and worth doing, and like anything you feel passionate about, it takes time.
"The last five or six years have been really good and allowed us to make business decisions and investments that have only added to our reputation as a real record shop, run by real people."
When questioned on factors that have led to Banquet's growing success, the 44-year-old pointed to the re-emergence of vinyl's as a key player. Sales data from 2021 showed the first year-on-year market increase in revenue terms for over 20 years.
For a store with such a vast range of physical music covering just about any genre, Banquet Records was well positioned to cater for the growing demand.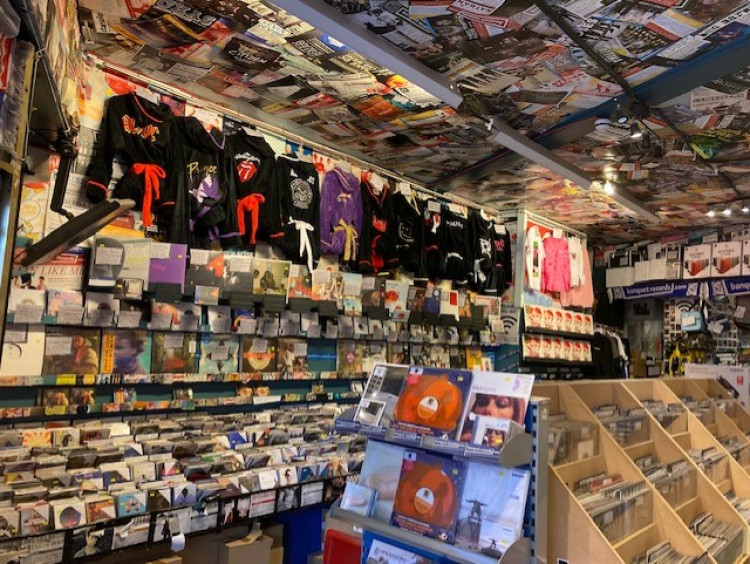 Banquet's remarkable pull of artists over the years has also been a key ingredient for success. The store boasts names such as 1975, Jamie T, Bastille, Mumford & Sons and Lewis Capaldi to name a few.
Jon stressed Banquet's ease to cater for artists varied demands has been crucial and led to their glowing rep.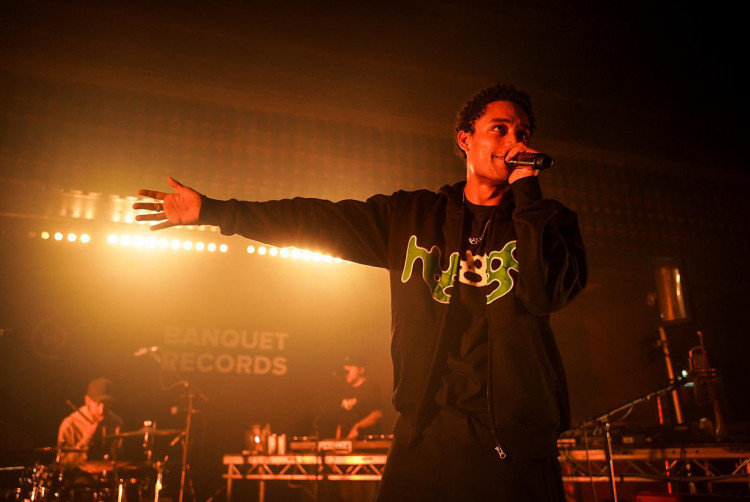 Loyle Carner performing at a Banquet Record's event in Kingston (@BobbyVMedia).
"I always think there is three main parts to this," the Banquet store manager continued. "Some bands want cold hard cash and want to make as much money as they can while on tour, others want to sell loads of albums and have an impact on the charts and others just want to do something cool.
"At Banquet, we work out what the key driver is for the band or artists and make sure we can offer that. It's not one size fits all, and music management teams know we are conscious of that and trust us to crack on.
"Essentially it's about giving a shit."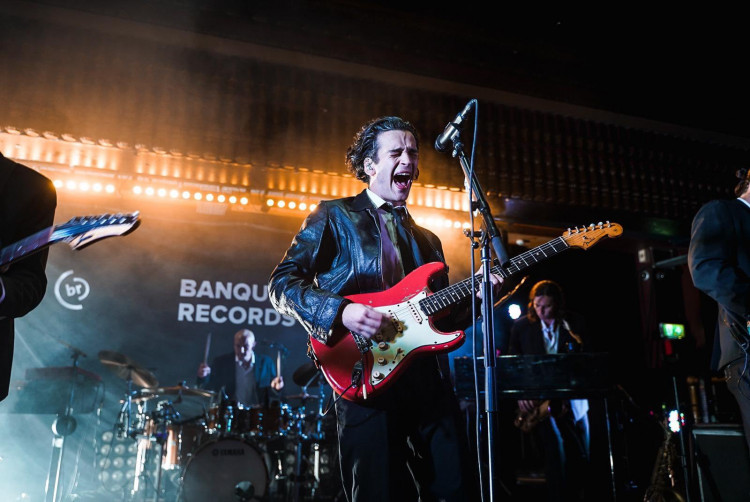 Matthew Healy of 1975 in action in Kingston (@BobbyVMedia).
The former punk band Dotz's decision to play one of their final gigs at the Kingston store despite being from Middlesbrough, only emphasises the rapport Banquet has established with artists over the years.
Turning to memories that Jon and the team hold closest to them, it was clear that milestones over the years were the obvious answer. From first hosting Jamie T, a local lad from Wimbledon who had been kicking around Kingston before hitting the big time. The 2007 and 2010 NME Best Solo Artist's homecoming gig in Kingston is remembered fondly by everyone.
To opening up the upstairs level of the former Works, and the first set of overnight campers for record store day.
Jon added: "When you run a business it becomes not only your work, but your social life and your identity. Success and achievements are not defined as financial feats, that's not the drive, it's doing something cool and creating unique experiences.
"It might be hosting artists that myself or the team aren't necessarily interested in, but if it attracts a crowd and a new set of customers, reaching new people, we know we are doing things right.
"Banquet hosting Michael Ball and Alfie Boe this week is a prime example. Not exactly my cup of tea but the customers loved it and that's what matters most! It's about creating something that otherwise would not exist."
We rounded up our interview with Jon by questioning him on the importance of independent businesses such as Banquet to local communities. He put it down to key things.
"There are two arms. First the circular economy. If you spend your pound here, that will immediately be reinvested into Kingston due to our community led approach. Whether that is our staff buying their lunch from a spot in the borough, to us bettering our services and attracting bigger and better artists to the store, to us using ethical and local suppliers.
"The second is the transparent relationship we build with customers. By you supporting the service we provide by purchasing from our store, we are able to continue our commitment to ensuring Kingston retains its dynamic music scene.
"It's great if we are able to attract music lovers from outside of the borough, but our number one priority is Kingston and always will be."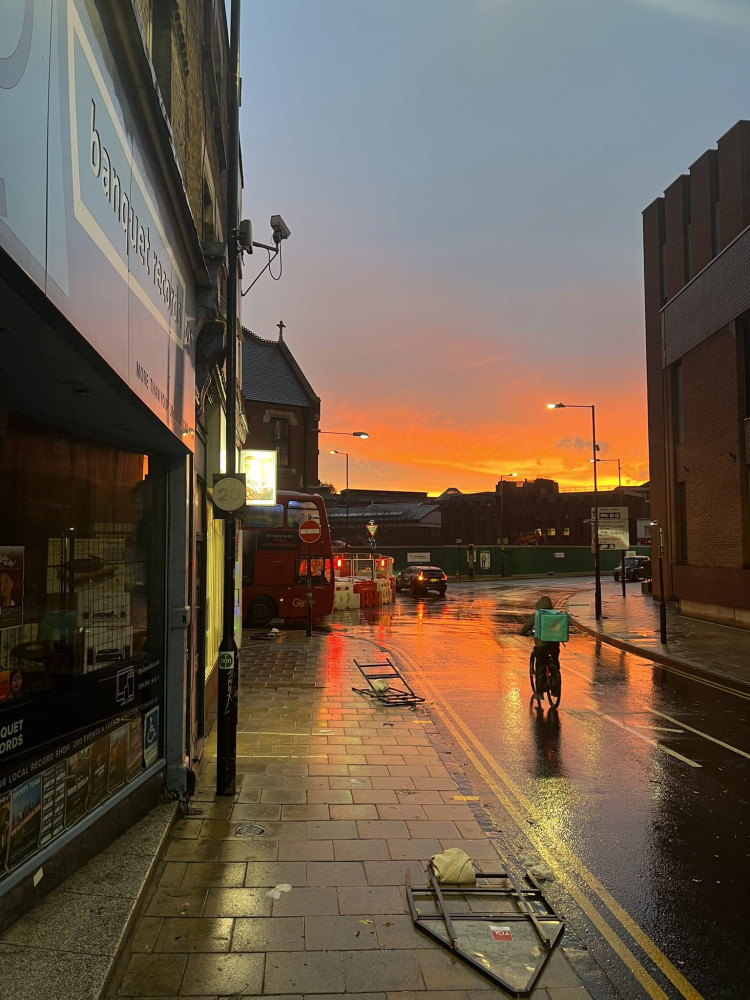 Banquet Records is open Monday – Sunday, to check out their latest events and browse their online collection, visit their site here.