Join Kingston-based charity Voices of Hope for an evening of storytelling empowerment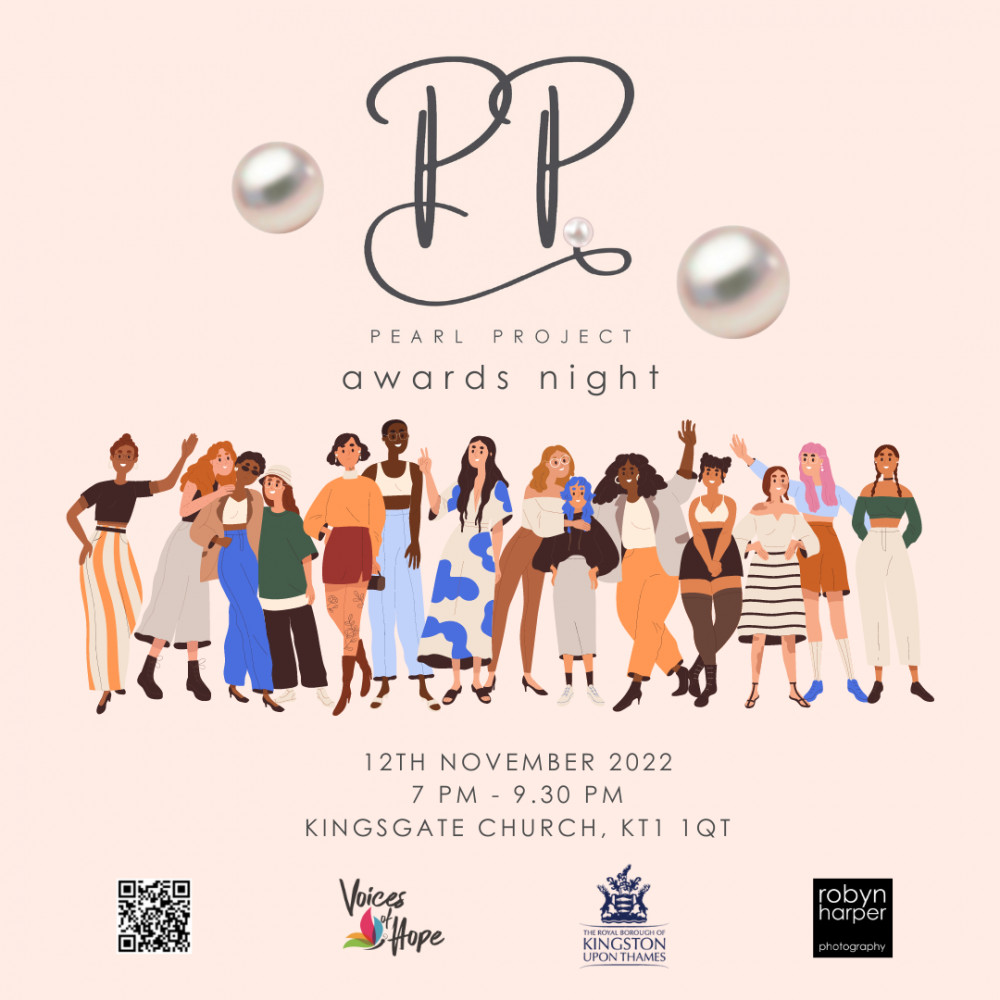 Kingston-based charity Voices of Hope, will be hosting an evening of empowering storytelling on 12th November at KingsGate Church, championing women from the local community who have experienced abuse.
The registered charity focuses on restoring hope to people facing life battles including the recovery of violence and abuse, dealing with long-term mental and physical challenges and fighting isolation and social anxiety.
Alongside their community project, Kingston Women's HUB, and in collaboration with Robyn Harper Photography and Kingston Council, The Pearl Project works to promote storytelling through writing, photography and film for women who have experienced abuse.
The evening will champion survivors of abuse and highlight the challenges they face during and after scarring experiences, alongside telling their inspiring stories of survival, restoration and triumph which will undoubtedly bring hope to other women.
Tickets can be purchased via a donation of any amount to make the evening accessible for all. For those who would like a 'steer', the charity recommends a donation of £15 upwards. Those in attendance can expect a challenging but informative evening, coupled with a wonderful sense of inspiration and hope.
Running from 7pm - 9.30pm, attendees will each receive a book of documented stories and creative writing, and there will also be a photographic exhibition to explore, giving voice to the journeys of women as well as short film documentaries and live performances of inspiring songs.
The Mayor of Kingston, Cllr Yogan Yoganathan, will also present the Kingston Borough Pearl Awards for the first time in Kingston's history to recognise and honour those who tell their stories.
To purchase your tickets now, visit the link here.
New kingston Jobs Section Launched!!
Vacancies updated hourly!!
Click here: kingston jobs