Turtle spotted in Kingston's Bushy Park
By Ellie Brown - Local Democracy Reporter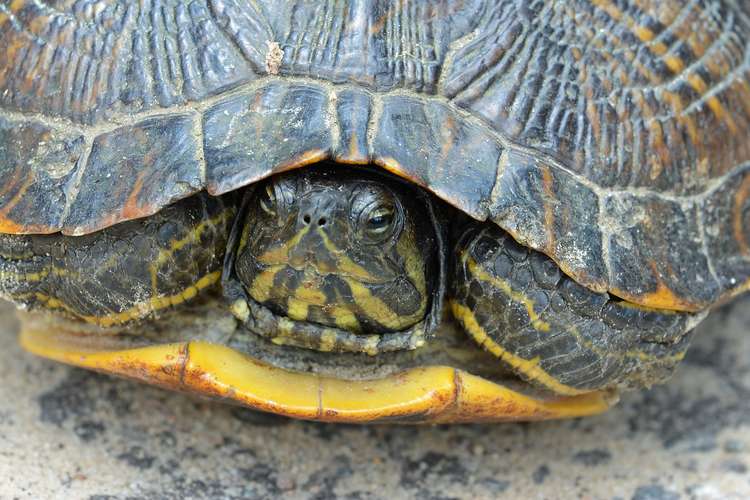 A terrapin is a small turtle and one has been seen in a park near Kingston (Image: Bubba73 via Wikimedia Commons)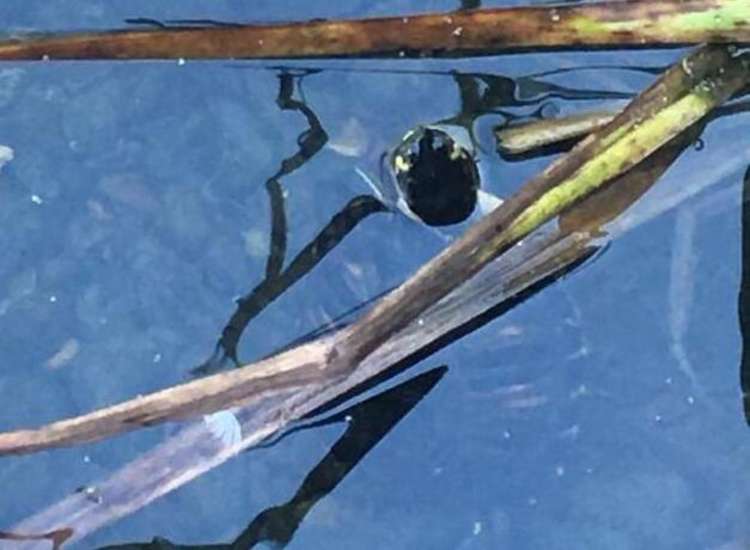 The semi-aquatic reptile was spotted in the Heron Pond, Bushy Park (Image: Nadia Montasser)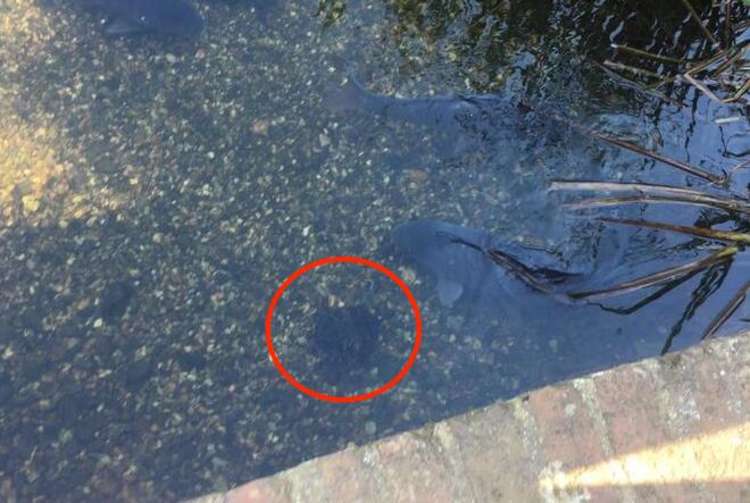 Its distinctive markings can be seen as it swims in the pond's lake (Image: Nadia Montasser)
A TURTLE has been spotted in a park near Kingston just days after giant invasive crabs were seen in the same place.
Bushy Park is more usually known for its majestic deer and mute swans but the small turtle was spied swimming in the park's Heron Pond two weeks ago.
Last week we reported that the park near Kingston harboured giant invasive crabs which could grow to the size of a dinner plate.
Local resident Nadia Montasser shared photos of her sighting on the social networking site NextDoor yesterday, commenting: "A couple of weeks ago I saw a turtle swimming in the lake.
"You can see it poking its head on the surface.
"I don't know how the turtle ended up there. It's all so weird!"
The small turtle Nadia saw is a terrapin, specifically a yellow-bellied slider according to Volunteer Park Ranger Cathy Cooper.
Terrapins are a type of small turtle which were popular as pets in the 1980s when 'The Teenage Mutant Ninja Turtles' cartoon was first shown.
But lots of terrapin owners ended up dumping their new pet after it grew too big and strong for them to handle - females can grow up to 25cm.
There are now are now an estimated 4000 terrapins in the UK's waterways which specialist publications argue is bad for local ecosystems.
Terrapins are omnivorous and depend on pond leaves and small insects to survive.
According to the website FrogLife this can harm populations of newts, dragonflies and waterfowl.
Terrapins have now even made the list of EU alien species of concern showing the problem is not just confined to the UK.
It is not known how the Bushy Park terrapin got there but social media reports suggest it has lived in the lake since 2015.
On sunny days observant visitors have spied it basking in the sun by the Heron Pond, near the Diana Fountain and car park - sometimes joined by other wildlife.
The reptile is unlikely to be able to reproduce as no mates for it have been seen and the UK's climate is usually too cold for terrapin eggs to incubate.
But along with Chinese Mitten crabs and the grass snakes of Home Park the terrapin is one of the park's premier exotic attractions.
Spotted anything unusual in Bushy Park? Let us know by tagging @KingstonNubNews on social media!