Kingston Hospital's Paediatric Department receives £250 donation to support its ongoing work with local families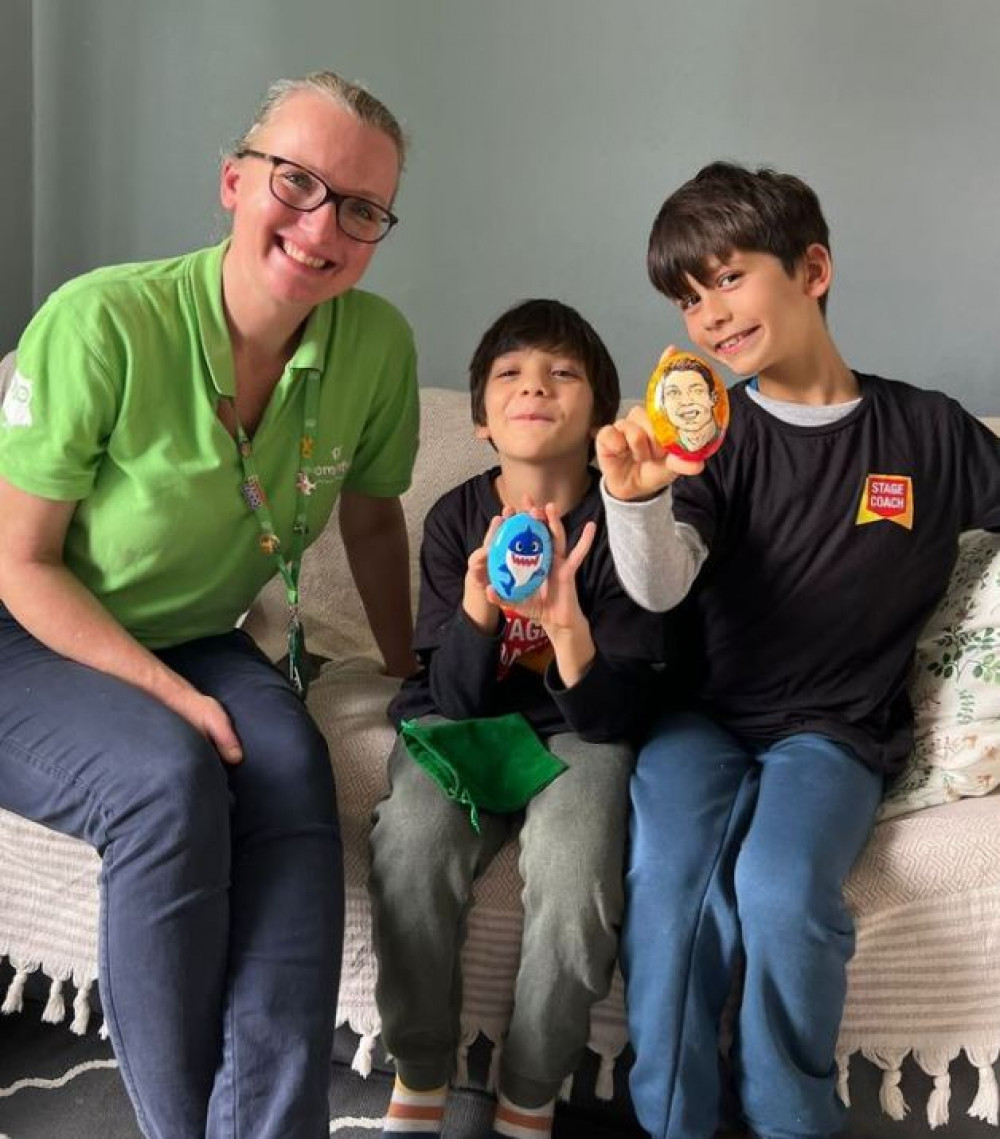 Hana, one of Momentum's family support workers, alongside children undergoing treatment at Kingston Hospital (Credit: Taylor Wimpey)
Kingston Hospital's Paediatric Department has received a £250 donation to support its ongoing work with local families whose children are facing a life-challenging diagnosis.
Construction company Taylor Wimpey has made the donation to Momentum Children's Charity, which works with communities and local organisations on projects helping to support families.
The donation will be put towards Kingston Hospital's Family Support Team, who are the first point of contact for younger patients facing terrible challenges at Kingston Hospital, and help provide an extra level of care and support for the affected youngsters and their families.
Momentum Children's Charity has worked in partnership with Kingston Hospital Paediatric Department since 2004. The donation will enable the support workers to continue their support for over 430 families that are going through a traumatic event, such as their child's initial diagnosis, ongoing illness or treatment, and in some exceptionally tragic cases, bereavement.
Commenting on the support received from Taylor Wimpey, Tara Sherjan, Corporate Partnerships Lead at Momentum Children's Charity, said: "On behalf of everyone at Momentum Children's Charity and the many families with seriously ill children that we support, we'd like to thank Taylor Wimpey South Thames for their wonderful donation.
"Our Family Support Team based mainly at Kingston Hospital and other hospitals across the region are at the heart of what we do, so it's great to receive this generous gift from Taylor Wimpey that will be fed straight into their activities.
"The support is massively appreciated, as donations such as this help us continually improve the service we carry out each and every day."
For more information on Kingston Hospital's partnership with Momentum Children's Charity, visit the link here.