Tolworth Station and Kingston-based charity launch Community Rail Week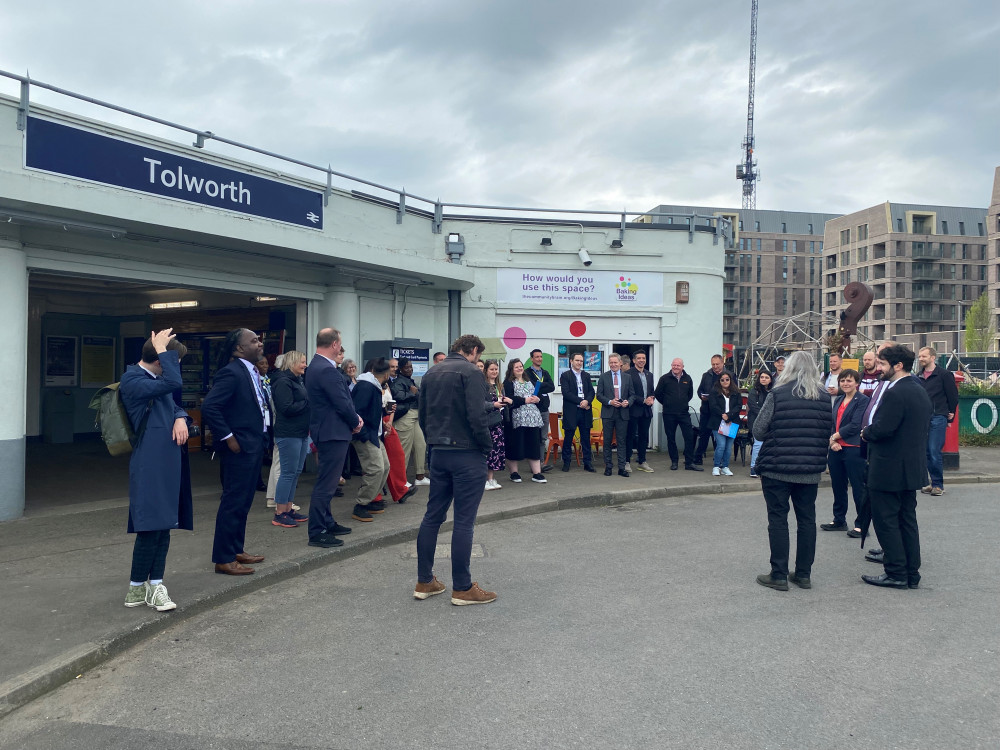 Community Rail Week is launched at Tolworth Station (Credit: SWR)
Kingston-based not-for-profit, The Community Brain, launched 'Community Rail Week' at Tolworth Station this morning.
The station, on the Chessington branch line of South Western Railway (SWR), was chosen to launch the third annual event which begins today and runs until Monday 28 May - the day before the station's 85th birthday.
The week-long celebration aims to showcase projects and initiatives run by members of the community rail movement which includes the Community Brain.
Monday morning saw Director of the Community Brain, Dr Robin Hutchinson, welcome Kingston and Surbiton MP Sir Ed Davey, Kingston Council Leader Andreas Kirsch, the Community Rail Network's Chief Executive Jools Townsend and SWR's Customer and Commercial Director Peter Williams to get the week underway.
The morning's launch included an overview of the Community Brain's work, including a tour that took in 'Baking Ideas', a sustainable community space at Tolworth Station, and 'The Cutting', the station's community garden, which provides a safe outdoor meeting space and encourages biodiversity.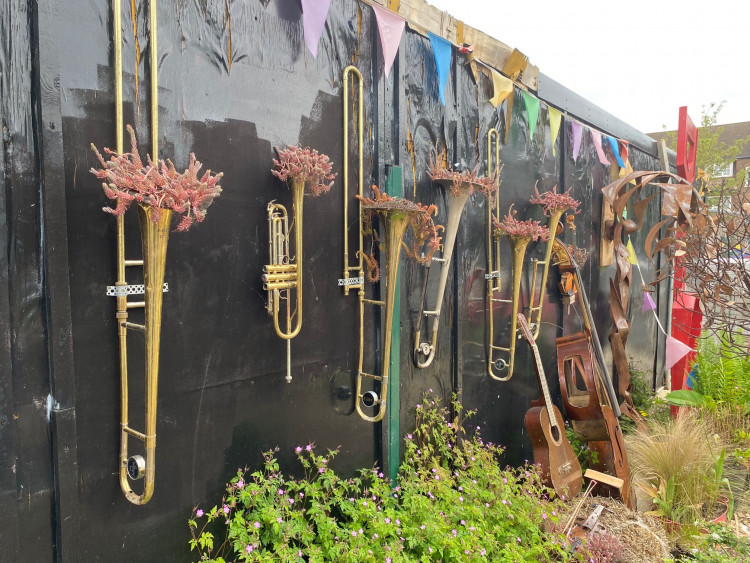 Tolworth Station's The Cutting Garden
Peter Williams, SWR's Customer and Commercial Director said: "We're delighted that Community Rail Week is being launched at Tolworth station, where Robin and the Community Brain team have shown just what a difference a dedicated station adoption group can make in their local area.
"This year we welcomed our 100th station adopter which demonstrates just how important the stations on our network are to their communities. We're looking forward to hearing about all the good work done by our CRPs and station adopters during the week."
Throughout the week, a range of activities will be showcased at Baking Ideas involving the participation by local community members and Kingston University students.
Events also set to be included will be Flowers We Give To Ukraine, a programme of community integration tapestry projects that were developed by local curator, Magdalena Glowacka, who, following the invasion of Ukraine in February 2022, started the Polish-Ukrainian community group in Tolworth called Ariadne's Thread.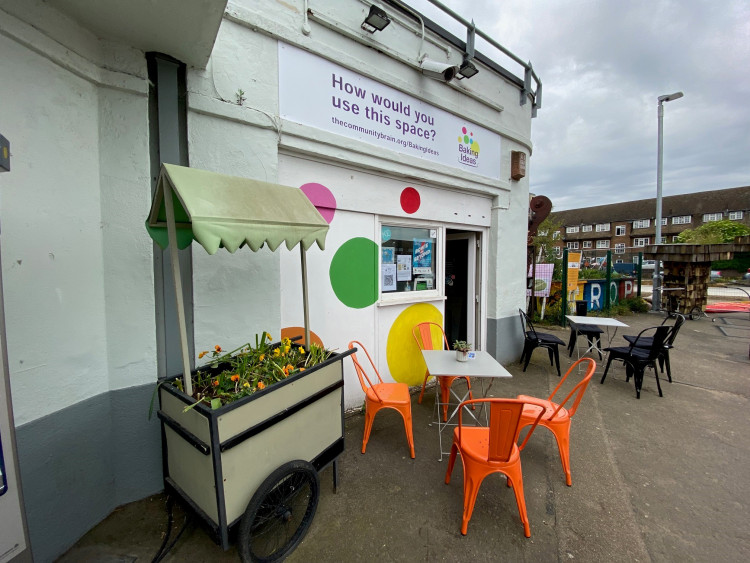 The Community Brain's Baking Ideas, a community space at Tolworth Station, will play a host to a series of activities during Community Rail Week which are open to borough residents (Credit: SWR)
This will be followed by the launch of a new book about the nearby Chessington Industrial Estate, documenting the history, legacy and current innovations that are presently taking place on the Estate. A collaboration between The Community Brain and Kingston University publishing students.
The Community Brain will also be launching their third walking route guide in the local area which is part of a series of walks in Kingston through its lesser known green spaces. Routes will be in the south of the Borough around Chessington South and Malden Rushett, which is towards the south Kingston boundary.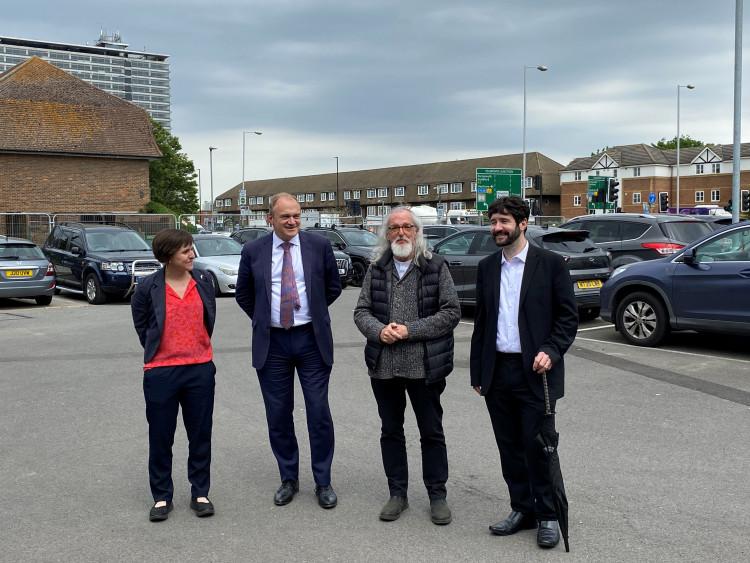 Launch of Community Rail Week at Tolworth Station. L to R: Jools Townsend, Chief Executive, Community Rail Network, the Rt Hon Ed Davey, MP for Kingston and Surbiton, Dr Robin Hutchinson MBE, Chair of The Community Brain and Councillor Andreas Kirsch, Leader of Kingston Council (Credit: SWR)
As part of this year's Community Rail Week, a tournament has also been established for residents to vote for 'The Best Loved Station'. Tolworth Station features within the London category with members of the public able to cast their vote, here.
For more information on The Community Brain's work across the Kingston borough, visit its website here.
The Community Rail Week has been organised by Community Rail Network, which aims to support community-based groups and partnerships that connect their community with their railway and deliver social benefit.
More information can be found here.