Kingston homes revamped to reduce energy bills for residents and cut borough's carbon emissions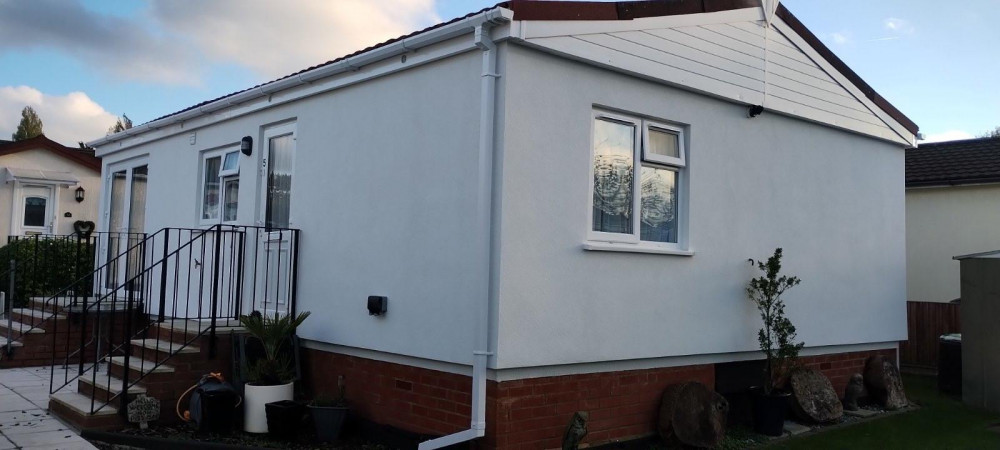 Fifteen Kingston homes have been given an energy-efficient makeover in a bid to reduce economic strains for residents and cut back on the borough's carbon emissions.
The homes on the Riverhill Estate in Worcester Park have been retrofitted with external wall insulation to make them cheaper to heat and reduce their carbon emissions.
Kingston Council has been promoting the Mayor of London's Warmer Homes scheme, which provides free heating, insulation and ventilation improvements for eligible low income Londoners.
There have been over 100 applications from Kingston residents with 15 homes having completed the works, which is the most out of any London borough so far.
One Kingston resident who has had the work completed on their home, said: "The place is so cosy! Last year, our energy bill was around £200 a month. Prices have gone up, but I am convinced we will be saving money. We are over the moon, we really are.
"My granddaughter came round the other day and it was so warm, she thought the radiators were on, but they weren't."
Housing across London is responsible for roughly a third of carbon emissions in the capital, with 80% of all London homes expected to exist in 2050 having already been built which is why it's important that homes become as energy efficient as possible, as soon as possible.
Cllr Ian Manders, Portfolio Holder for Climate Action and Sustainable Transport, added: "Improving the energy efficiency of homes in Kingston, is a vital part of tackling climate change while ensuring that homes are warm and safe for people to live in.
"While we are grateful to the London Mayor for the funding, it is not enough for the scale of the problem of cold homes that cost too much to heat. Only central Government has the funding firepower to make the necessary improvements to the energy efficiency of housing for those who cannot pay.
"The sharp rise in energy bills means that, across the borough, millions of pounds extra is leaving the pockets of residents and businesses. That's money that could make a real difference for local people facing the cost of living crisis but also money that could help the borough's economy grow and thrive."
Funding from the Greater London Authority has led to a support service being set up to guide residents through the process who are wanting to make a Warmer Homes application.
For those who require assistance, contact Thinking Works on 0800 118 23 27 or [email protected]