Kingston councillors face backlash after ceasefire open letter circulated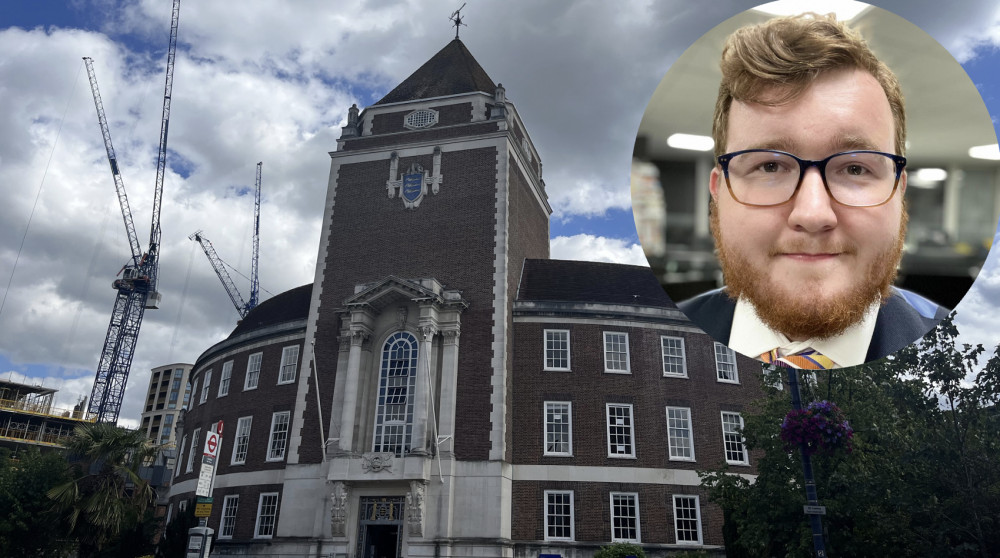 Cllr James Giles has rebuked claims of standing down with temporary suspension. (Photo: Emily Dalton/James Giles Facebook)
Two Kingston councillors have faced backlash from the Local Government Association (LGA) after an open letter was emailed to over 19,000 councillors across the country.
Cllr James Giles and Cllr Jamal Chohan emailed an open letter with the warning that cllrs who "choose not to sign" will have their names published, sparking fears of 'threaten[s]' and 'harassment'.
Kingston Independent Cllr James Giles has, according to the LGA, reportedly "stood down" from all formal positions within the organisation.
Cllr Shaun Davies, Chair of the LGA, united with all LGA Group Leaders, said:
"The LGA does not endorse how this recent communication from Cllr Giles and Cllr Chohan was sent, nor the hurt, worry and distress that this has caused. We can also confirm that the LGA did not share any councillor email contact information.
"Pending investigation, Cllr Giles has stood down from all formal positions within the Local Government Association and all upcoming speaking opportunities at our events, with immediate effect."
But Cllr Giles publicly contested the LGA line on X, formerly Twitter, stating: "To be clear and for the avoidance of doubt: I have not agreed to stand down from any roles @LGAcomms. I agreed to a temporary suspension "until the heat dies down" on the advice of the @LGA_Independent group leader. For the LGA to issue such a statement is false and defamatory."
The second author of the letter Conservative Cllr Chohan, has had the party whip removed, as confirmed by his colleague Cllr Rowena Bass. Cllr Chohan does not hold any formal roles within the LGA.
Cllr Chohan is now an independent cllr for Tudor Ward.
Councillors from all parties and parts of the country have lashed back on X, tagging the Local Government Association. Users called for Cllr Giles to be dispelled and accused him of "blackmailing".
In response, Cllr Giles said: ""Choosing not to sign requires someone to make a choice, they have to make a decision. It has not and has never been my intention to publish the names of those who do not respond.
"There are 19,000 councillors so that would be an awful waste of paper. Councillors can sign anonymously
"Those who respond with things like...as one Conservative councillor did, 'Gaza should be raised to the ground', deserve to be held accountable through democratic process."
Amidst the confusion as to whether this was a Kingston Council-led campaign, a council spokesperson has said: "Our primary concern is the security and safety of our residents, elected members, staff and our local communities, whilst encouraging tolerance and community cohesion.
"The campaign that has been brought to our attention by many, is an initiative of individual councillors and is not Kingston Council led or endorsed."
Cllr Davies statement added: "We understand that The Royal Borough of Kingston's Monitoring Officer, the Information Commissioner's Office and the Metropolitan Police are aware of this ongoing situation."
New kingston Jobs Section Launched!!
Vacancies updated hourly!!
Click here: kingston jobs