Parking restrictions set to be extended near Kingston town centre
By Charlotte Lillywhite - Local Democracy Reporter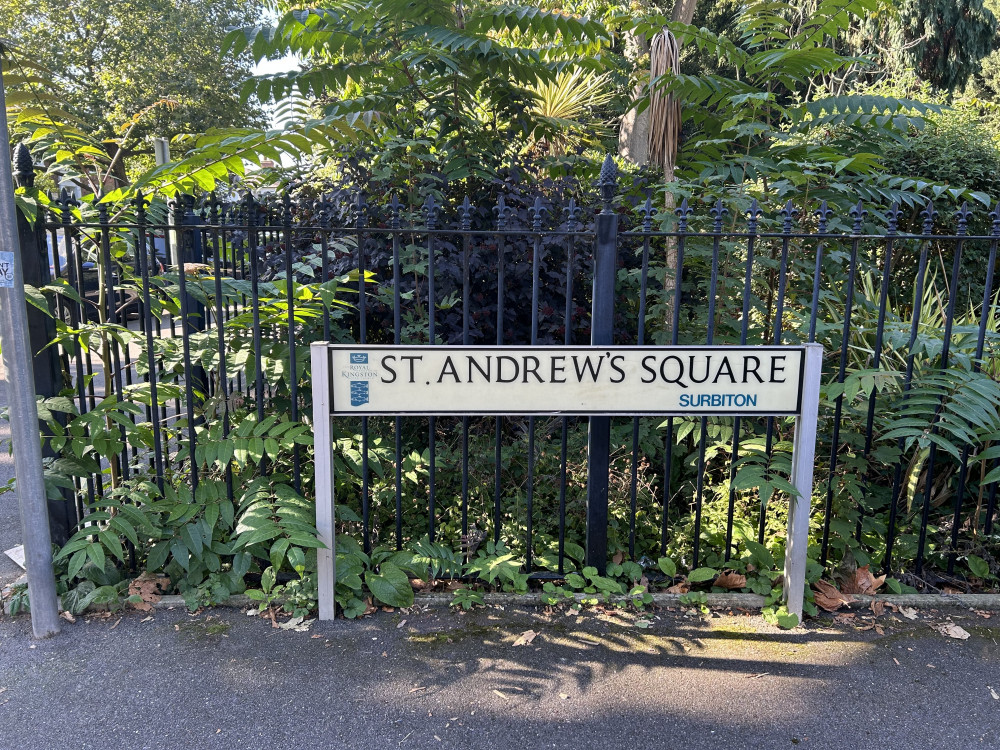 St Andrew's Square, Surbiton. (Photo: Charlotte Lillywhite/LDRS)
Parking restrictions are set to be extended near Kingston town centre after locals complained they were struggling to find spaces.
One resident of St Andrew's Square in Surbiton said they had to pay for parking overnight multiple times as it was often "impossible" to find a space in the evenings and at weekends.
Kingston Council's Surbiton Neighbourhood Committee unanimously approved plans to extend parking restrictions in the square, in the Riverside Controlled Parking Zone (CPZ), on 16 November.
It means restrictions are set to apply from 8am to 6.30pm on Mondays to Saturdays in the square, instead of only 10am to 4pm on Mondays to Fridays.
Council officers will now look for funding for the project, which is estimated to cost around £3,500, ahead of it being implemented. It comes after the authority reviewed the CPZ earlier this year following petitions signed by 63 residents raising concerns about parking.
A council report revealed 43% of respondents, out of a total of 262, were happy with the existing parking restrictions in the CPZ, while 41% were unhappy. Officers recommended only extending restrictions in St Andrew's Square to address concerns from its residents.
In response to the council's consultation, one resident of the square wrote: "It is increasingly impossible to park in St Andrew's Square in the evenings as it is used for those visiting the pubs and restaurants on Maple Road and those wanting free parking for shopping and station on Saturday and Sundays."
Another commented: "As a resident and owner of a property on St Andrew's Square, I often find it impossible to find parking in the early evening and at the weekend. This is because visitors to Surbiton centre, the pubs, and the river use our space so they don't need to pay for parking."
They added: "I've been in situations where I've had to park outside my zone and pay for parking overnight. Surbiton as an area is becoming more popular and congested. We, as residents of the zone, should get priority."
Younes Hamade, principal engineer at the council, said residents of the square had complained about people parking there after 4pm to go to nearby Maple Road.
At the meeting, he said: "Their concern is because it's free, when they come back from work, they can't find anywhere to park because all the parking bays have been taken away by commuters or people coming to the restaurants or somewhere in Maple Road."
Lib Dem cllr Liz Green said the changes were a "reasonable compromise". She added: "It is about trying to be fair to everybody rather than favour St Andrew's Square over Maple Road or, as it is at the moment, favour Maple Road over St Andrew's Square." Mr Hamade said the authority would consult on the plans and any objections would be brought back to the committee for consideration.
New kingston Jobs Section Launched!!
Vacancies updated hourly!!
Click here: kingston jobs