Kingston breakfast briefing: Taskmaster star performs at the Rose Theatre tonight!
By Ellie Brown - Local Democracy Reporter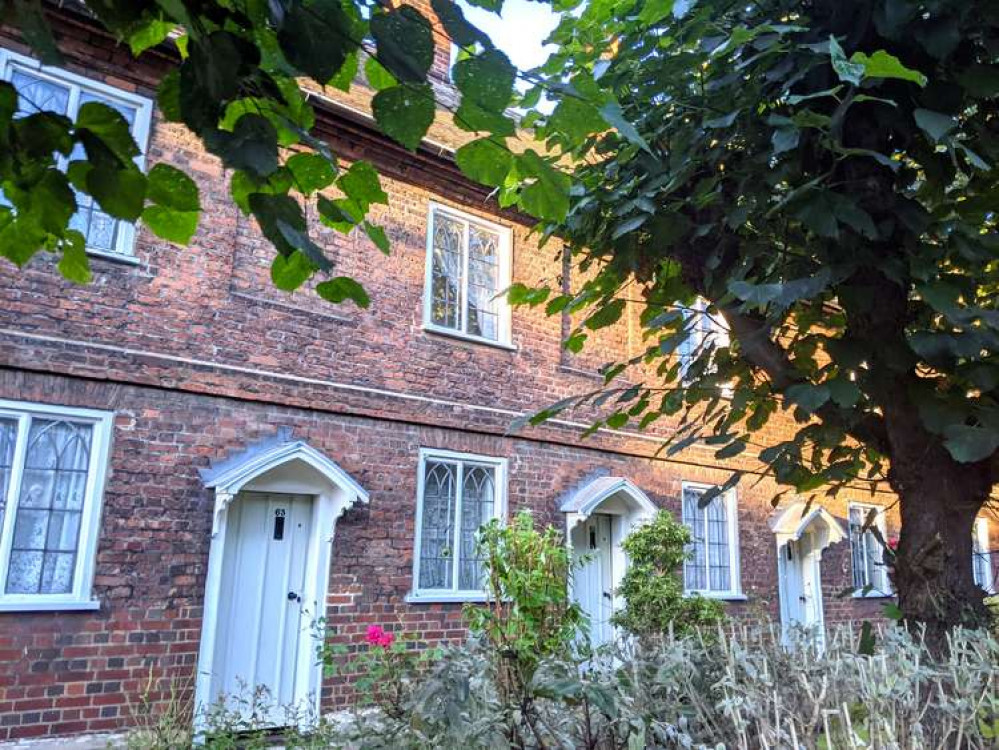 Kingston: Cleaves Almshouses on Old London Road (Image: Ellie Brown)
Morning Kingston! Here's our breakfast briefing for Tuesday 12 October with local weather, traffic and another brilliant local event for you.
But first, click here to read our favourite story from yesterday.
Sunrise and weather
Today's weather: Sunny intervals changing to cloudy by lunchtime, 40% chance of rain at 6pm so take an umbrella if you're going out then. Highs of 15° in the afternoon and temperatures generally around 11°. Low UV and pollution.
Today's sunrise: 07:19
Today's sunset: 18:15
Traffic report
Heavy traffic across Kingston as of 8.56am this morning with delays and queueing across the borough. Kingston town centre:
- Delays of two minutes on A240 Penrhyn Road Northbound between Cranes Park Avenue and A307 Kingston Hall Road
Surbiton:
- Delays of five minutes and delays increasing on A240 Ewell Road Northbound between Oakleigh Way and Berrylands Road. New Malden:
- Delays of two minutes and delays easing on The Fountain Roundabout Northbound between A2043 Malden Road and A2043 Kingston Road.
- Severe delays of 14 minutes on A2043 Malden Road Northbound between Shrubland Grove and South Lane. Tolworth:
- Delays of nine minutes and delays easing on A240 Kingston Road Northbound between Kingston Road.
Roadworks:
- Tolworth: A240 Ewell Road from Red Lion Road to Elgar Avenue
- New Malden: A2043 Kingston Road near the library
- Worcester Park: the Manor Drive at Manor Way
Event of the day
Comedy at The Rose Theatre
Comedy group The Horne Section - led by Taskmaster creator and co-host Alex Horne - perform their show in Kingston tonight. The 1hr50min long event starts at 8pm and standard tickets cost £27 per person. There are a few seats left so get in quickly before they go!
Supermarket opening times:
Waitrose & Partners: 8.30am–8pm
Tesco Express: 6am-11pm
Aldi: 8am–10pm
Sainsbury's: 7am–9pm
Asda: 8-9pm
Kingston Food Centre: 6:30am–11pm
Longdan Express: 10am–8pm
Sainsbury's Sury Basin: 7am–10pm
Kingston businesses: join our free directory today and reach thousands of local readers. Just follow the link and click the black "Nub It" button then follow the prompts - we'll do the rest.
More on Kingston
- The best
Kingston area properties
- The latest Kingston upon Thames job listings
- Motoring news from
our columnist Ginny Buckley
For updates on Kingston throughout the day follow us on Facebook and Twitter: @KingstonNubNews
New kingston Jobs Section Launched!!
Vacancies updated hourly!!
Click here: kingston jobs