Kingston: Borough's specialist autism school set for September 2023 opening under new plans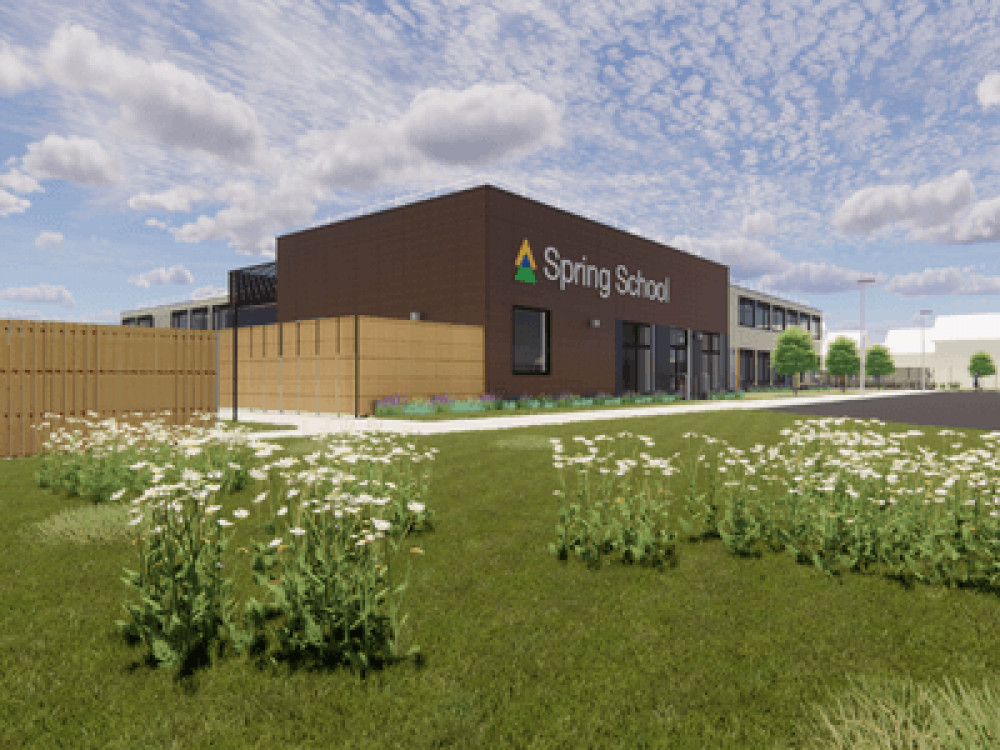 A forecasted CGI of Spring School which is set to open in September 2023 (Credit: Spring School)
Kingston's new specialist school for autistic children within the borough is set to open in September 2023, however the Council has confirmed this will take place under updated plans.
National charity Ambitious about Autism and the Department of Education, had been working alongside Kingston Council to deliver the 'Spring School' in Chessington which saw building work begin in October 2022.
However, sudden news that the school's contractor had gone into administration casted a cloud of uncertainty on when residents could expect Spring School to open its doors, with its first academic year set to begin in September later this year.
Kingston's local authority has today confirmed that Spring School remains on track for its September 2023 opening but the school's first academic year will take place on a temporary school site on Coombe Road in Norbiton.
Work on the temporary purpose-built school site is set to be completed in May 2023 ahead of Spring School welcoming pupils four months later, which will then occupy the site throughout the 2023-24 academic year while work on the permanent Moor Lane site in Chessington is completed.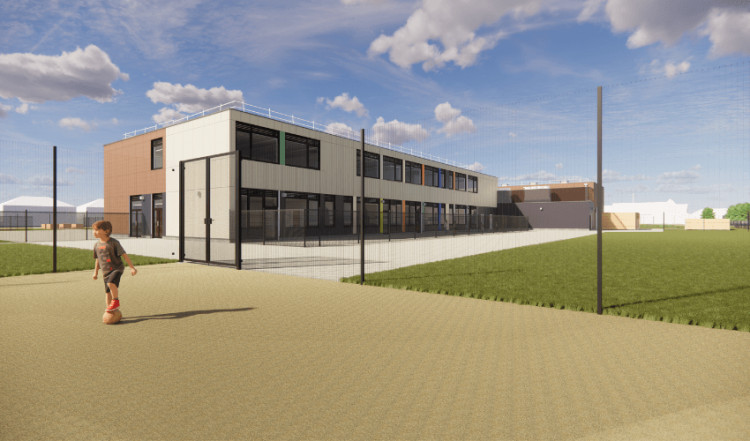 A forecasted CGI of Spring School in Chessington (Credit: Spring School)
Andy Nowak, Head of Spring School, said: "This development, while unexpected, is very positive and will aid us in the first year of opening, enabling us to host visits for young people and their families and undertake meaningful transition visits and work before September.
"I'm confident that the site in Norbiton will provide us with excellent temporary accommodation before we move to our permanent home.
"We're looking forward to working with the Department for Education on the completion of our Moor Lane site. We anticipate we will move to our permanent home in September 2024."
With autism the primary need in more than 40% of children in the borough with an Education, Health and Care Plan, it is hoped Spring School will play a major role in Kingston Council's ongoing expansion of provision for children and young people with SEND.
During the first academic year, there will be places for up to 36 pupils with plans for Spring School to eventually cater for up to 90 pupils aged 4-19.
On the school's vision, values and ethos page of its site, it states : "Spring School will give pupils the support and challenge they need to reach their full learning potential.
"The school will have academic, personal, social and independent targets to provide autistic pupils with ambitious aspirations. Pupils will work towards gaining academic and vocational qualifications, that will help them succeed in the world beyond school."
Kingston Council's Portfolio Holder for Children's Services including Education, Cllr Steph Archer, added: "I'm very pleased that we have been able to work closely with Ambitious about Autism and the Department for Education to quickly find a solution that gives the families and children the reassurance that Spring School will be able to open in September 2023.
"I have every confidence that Spring School will provide an excellent bespoke education for children and young people with autism in our borough community."
For more information on Spring School, including term dates and how to submit an application for your child, visit the link HERE.
READ MORE: Timeline for new Kingston leisure centre unclear as council admit plans are almost double over budget forcing them back to the drawing board