Timeline for new Kingston leisure centre unclear as council admit plans are almost double over budget forcing them back to the drawing board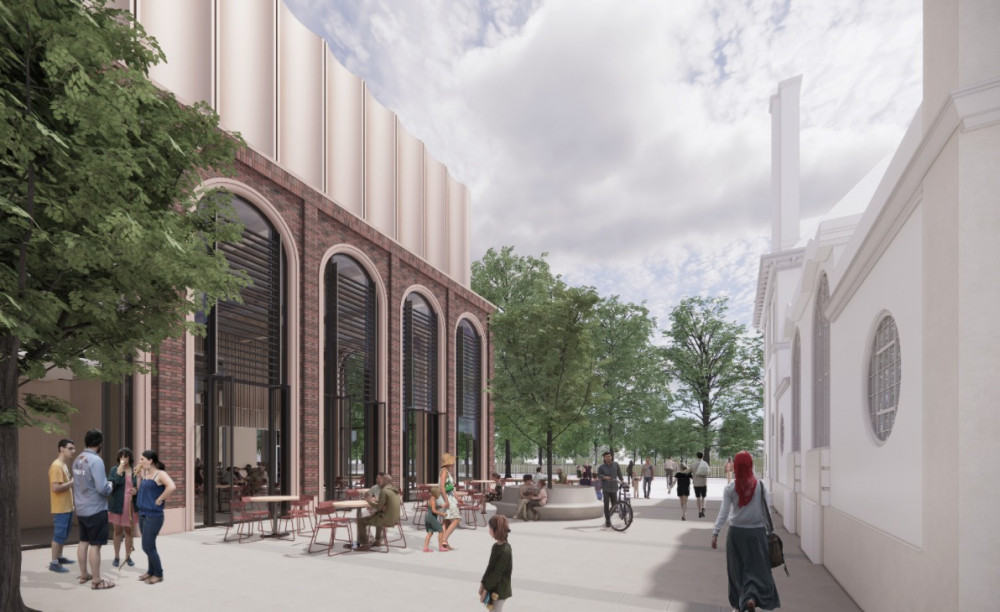 An artist's initial impression of what the new Kingfisher Leisure Centre could look like from the outside (Credit: Kingston Council)
Residents have suffered a major setback today after Kingston Council announced further delays to the borough's new leisure centre with the project's budget now standing at almost double what was first forecasted.
The Kingfisher on Fairfield Road shut in 2019 after it was decided that repairs to fix the roof would cost more than £5 million. Proposals to bulldoze the centre were green-lit in March 2022, with demolition completed later that year despite a petition signed by almost 4,000 locals to halt the move. The replacement facility won planning permission in May.
Back in January of this year, the authority said in a statement to the Local Democracy Reporting Service that building works on the new centre were set to be completed "as currently scheduled" and that it was out to tender for a construction partner.
However, Kingston Council confirmed this morning that the cost of the new leisure centre will now stand at £79.5 million, almost double the original budget that was first announced of £39.6 million. The council has now been forced back to the drawing board after it said it 'cannot accept this scale of cost' which it is aware will have an impact on the new leisure centre's timescale.
Kingston Council has stated plans to build a new leisure centre on the same site as the previous centre in Kingston town centre remain unchanged and has announced £44 million has been ringfenced for the project, but the country's financial situation and its 'unprecedented' impact on local budgets including uplifts in the costs of construction, labour and energy, together with the impact of stretched supply chains across the country, mean it now has no choice but to revise the plans of the centre.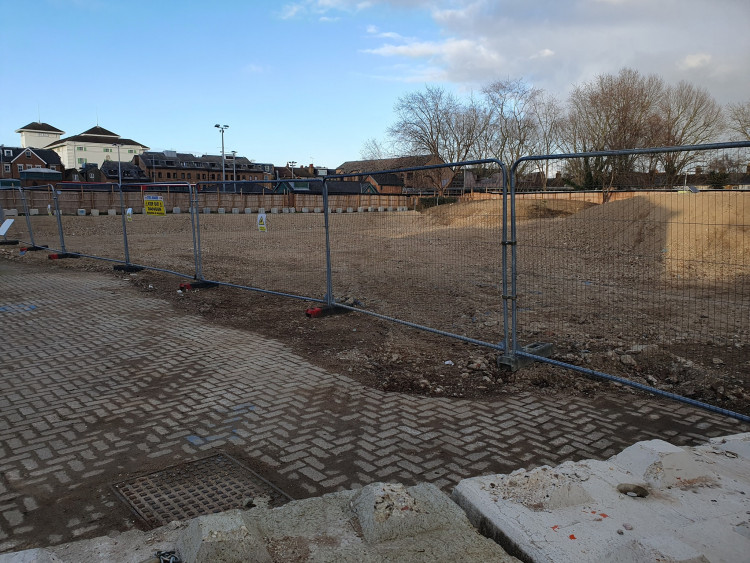 Proposals to bulldoze the Kingfisher were green-lit in March 2022, with demolition completed later that year despite a petition signed by almost 4,000 locals to halt the move (Credit: Cllr Olly Wehring)
Cllr Andreas Kirsch, leader of Kingston Council, said: "We are 100 percent committed to providing a high quality, accessible and sustainable swimming and leisure centre on the existing site in Kingston. But we must be responsible and prudent and balance our ambition with reality.
"Put simply, this is the right thing to do. It would not be financially responsible to press ahead regardless. The difficult financial conditions are the cumulative result of several years of unprecedented national and international events - of which we are all keenly aware - which are impacting every part of the economy. The increasing costs are not within the council's control. However, we do have the ability to take action and ensure we build what residents have told us they need within an affordable budget.
"Our experienced team is working on options and will move at pace to define clear next steps. It is not appropriate to be rushed into making promises or committing to timescales without being clear on the next steps. As soon as we are able to give more detail, we will do so."
Kingston residents have been quick to express their frustration and disappointment on social media as many were concerned with the potential for the project to soar over budget and feared the impact it would have on the new leisure centre being delivered and the lack off access to sporting facilities throughout the borough during the construction phase.
One resident said: "It really is nothing short of a disgrace. So much for the 'promised new leisure centre' on which the Lib Dems based their last local election campaign. And your leader's circular email is completely inadequate, not a hint of apology for getting it so wrong."
Another added: "All councillors were all informed of this at the time, yet ignored warnings from residents. Yet councillors continued to vote in favour of what WAS and always WAS going to be a white elephant. Those councillors need to step down for their lies and dishonesty; incompetence; wasting tax payers money; this whole episode has been a deliberate farce of a land grab."
Once plans for the new leisure centre are revised, a consultation phase is then set to take place with residents, of which the dates are currently unknown. One thing that does remain certain however, is the extended wait on a return to a pool within the borough and leisure facilities which already stand at a four-year absence.