A fascinating insight into The Great Ham Aircraft Factory – this Thursday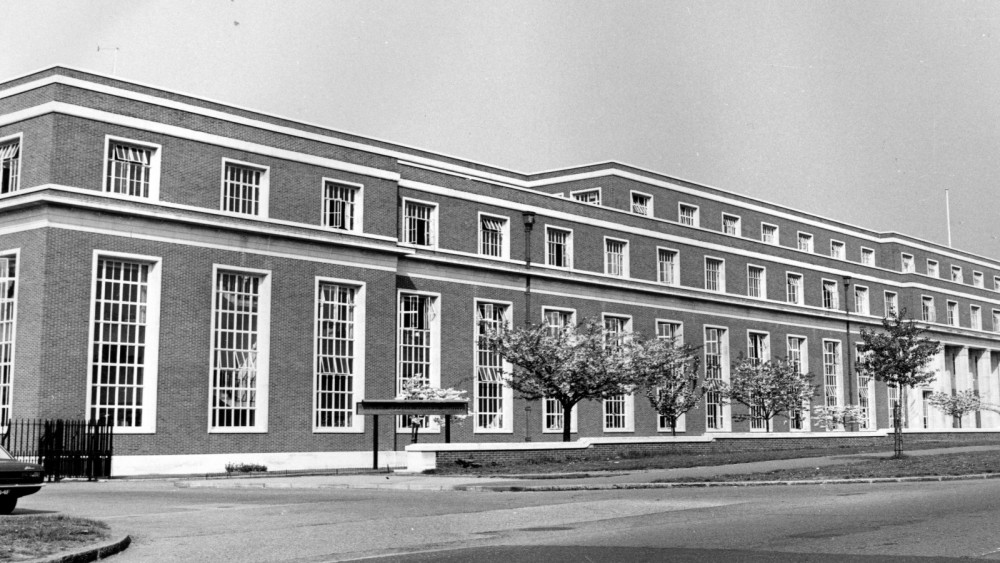 The main entrance viewed from Richmond Road of Ham Works (Image: BAE systems heritage).
Residents of the Kingston borough will be provided with a fascinating opportunity this Thursday to dive into the rich history of Ham Works, the aircraft factory responsible for building crucial vehicles during both WWI and WWII.
David Hassard, a lead member of Kingston Aviation, which works to celebrate the rich history of the Kingston borough and its involvement in the development of crucial aircraft machinery, will take audiences through the story of the Ham Works factory this Thursday, October 8th.
The event will be hosted at Grey Courts School on Ham Street and those interested are asked to book their seats at [email protected]. Admission is £3, and entry will also be available on the door depending on space available.
Ham Works was constructed in 1917 by the UK government as an urgently needed national aircraft factory.
Based on the Richmond Road at Ham, between Kingston and Richmond upon Thames, it was built on 38-acres of riverside land that had been requisitioned from the Earl of Dysart (of Ham House) under the Defence of Realm Act.
The factory, which was constructed in just 26 weeks at a cost of £233,000, was immediately leased by Kingston's Sopwith Aviation Company which supplemented its skilled workforce with large numbers of women and injured soldiers to build hundreds of their latest Sopwith Dolphin and Snipe fighter aircrafts through the final months of WWI.
By 1920, Sopwith no longer needed the extra factory space and the government sold Ham Works to Leyland Motors which would go on to own it for 38 years.
Through the Second World War Leyland used its engineering facilities for military products from water trailers to army lorries and tanks.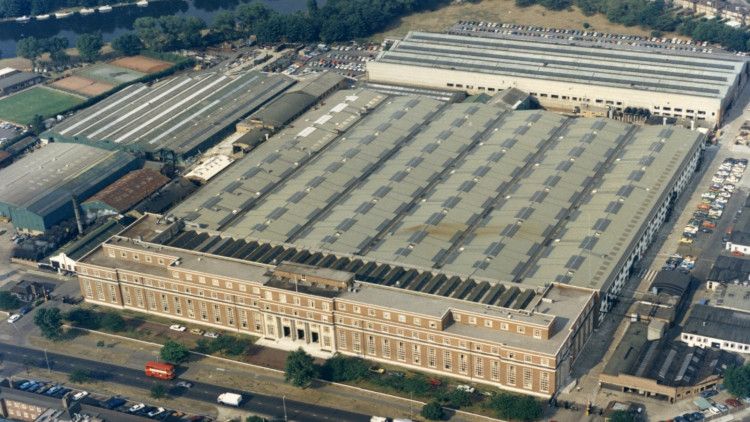 The impressive face of the Ham Works was added in the late 1950s (Image: BAE systems heritage).
Ham Works once again changed ownership in 1948 when the Hawker Aircraft company bought the factory from Leyland for £500,000. The company was in need of a large site to co-locate teams and facilities from its main Canbury Park Road factory in Kingston.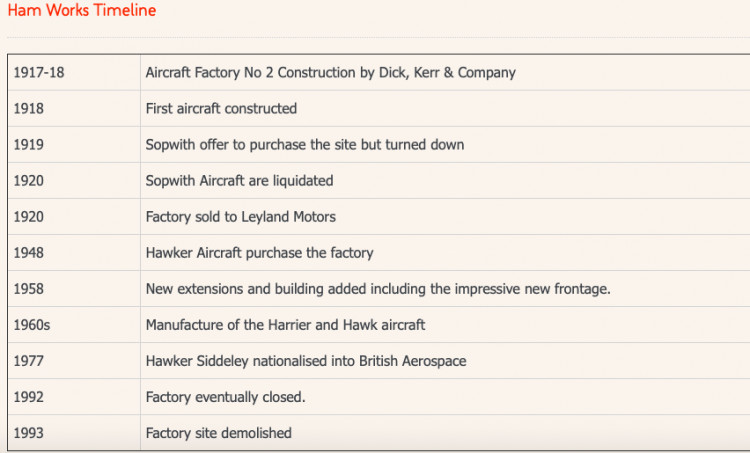 The Hawker Company was soon building the world speed record-breaking Hawker Hunter in their hundreds, many for export, which was shortly followed by the unique vertical take-off and landing Harrier 'jump jets'. Almost 1,000 were built for the RAF, the US Marine Corps and other export customers.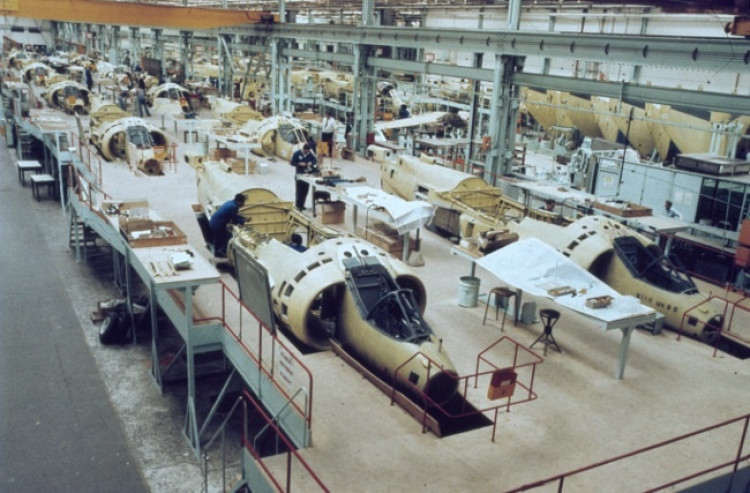 Harrier manufacturing at Ham Works (Image: BAE systems heritage).
As well as David Hassard's eye-opener into the history of Ham Works this Thursday, the Kingston Aviation leader also has an exhibition available at the Kingston Guildhall running until 10th November, celebrating the ground-breaking aircraft work carried out throughout the borough.
Visit the Kingston Heritage site here for more details.
New kingston Jobs Section Launched!!
Vacancies updated hourly!!
Click here: kingston jobs