Work to begin on Teddington Lock footbridges this month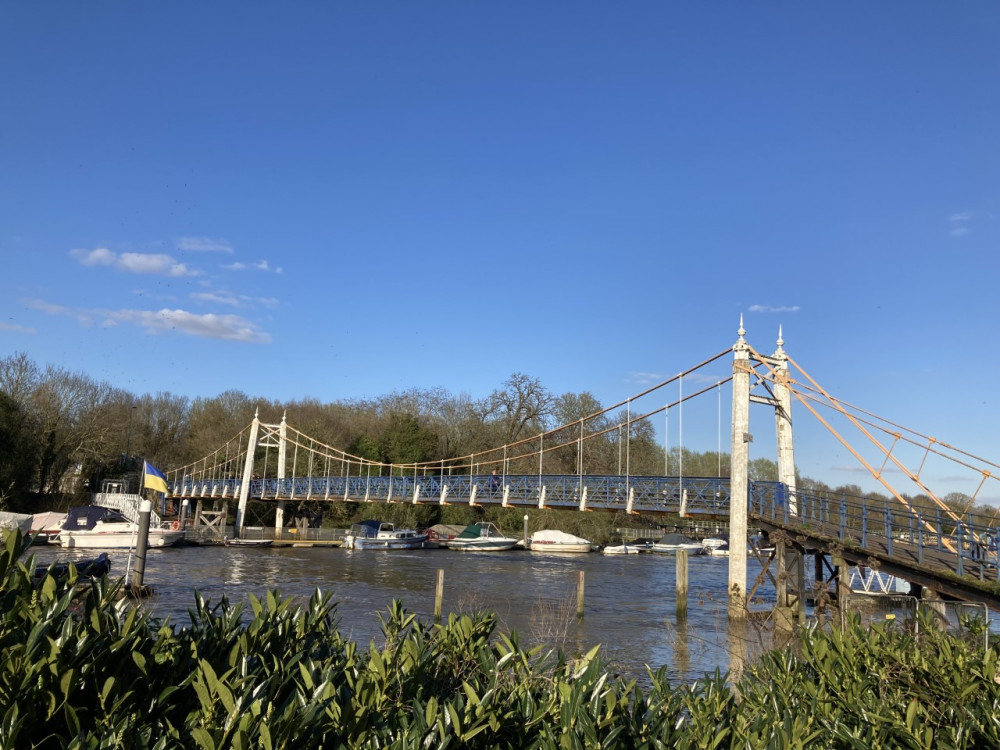 Repair works are set to begin on the two footbridges at Teddington Lock later this month (Credit: Nub News)
Repair works are set to begin on the two footbridges at Teddington Lock later this month.
The suspension footbridge main structure and lock cut iron truss footbridge together create a connection between Teddington on the south side of the river, and Ham on the north.
The bridges average over 5,000 pedestrians and 2,000 cycle movements on a typical weekday and the repair works have been laid out to maintain their upkeep and ensure they remain resilient for 'many years to come'.
Richmond Council has confirmed that access to the bridges for residents will remain throughout the 'vast majority of the works', which will begin on Monday, 26th June 2023.
Cllr Alexander Ehmann, Chair of Richmond Council's Transport and Air Quality Committee, said: "These bridges provide a connection that sees very high usage, so the Council is committed to investing in their upkeep and ensuring they remain resilient for many years to come.
"We've worked hard with contractors to minimise the impact of these much-needed repairs and provide access throughout the vast majority of the works.
"Through the use of special, lightweight access systems, the bridges can be kept open for most of the works and, subject to any unforeseen issues, there should be very minimal impact to those residents who use the bridges as a vital part of their daily travel to work, school or to local amenities."
The scope of the works is to include steel repairs, replacement of the southern approach ramp and the application of new protective paint.