New Malden rapist who pretended to be cab driver in training jailed for 16 years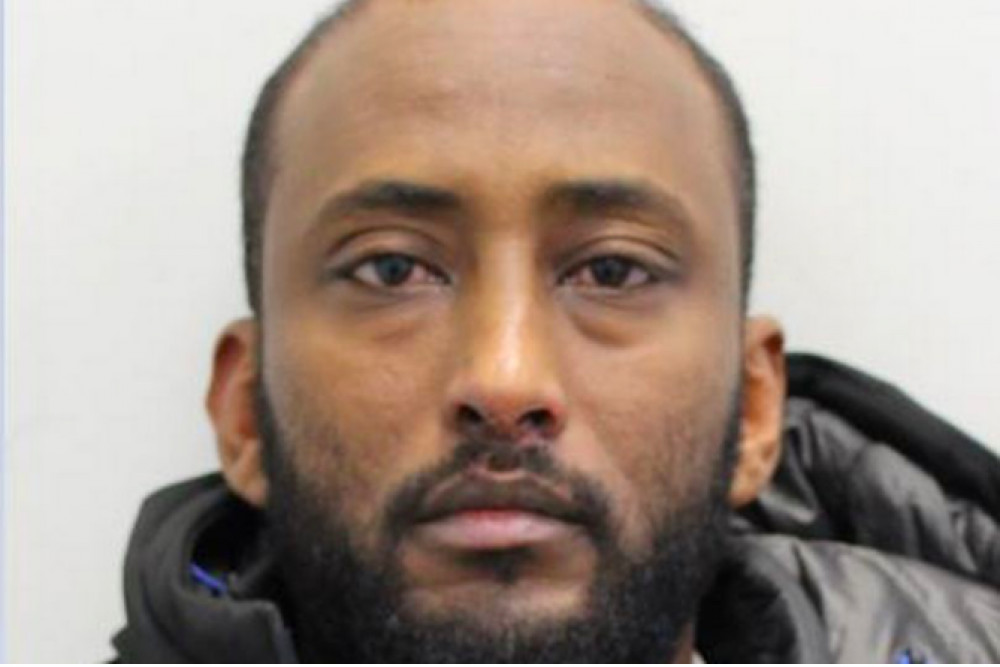 Abdulahi Mohamud of New Malden, has been sentenced to 16 years behind bars for the rape and kidnap of a woman (Credit: Met Police)
A resident of New Malden, who pretended to be training to become a cab driver, has been sentenced to 16 years behind bars for the rape and kidnap of a woman in central London in January last year.
Abdulahi Mohamud received his sentence on Thursday, 25 May after a week-long trial at Kingston Crown Court.
Jurors heard that on Tuesday, 25 January 2022, a woman reported that she had been kidnapped and raped by an unknown man.
She was unable to provide the exact location of the incident but was able to tell police she had been at a bar on Dering Street in Mayfair that evening.
After visiting the venue, officers viewed CCTV which showed the victim leaving in the early hours of the morning and getting into a taxi.
She was then dropped off at a property on Noel Street, close to where she had planned on staying that evening, however, she was unable to gain access so remained outside on the street for a number of hours.
CCTV footage then captured a man at 4.50am getting out of his car and walking towards the victim and forcefully manoeuvring her into the vehicle before driving away.
With the man's number plate not visible in the CCTV, detectives spent hours sourcing other footage which was then circulated on ANPR. Mr Mohamud was then identified and arrested on Kings Road, Chelsea, on January 28.
The 39-year-old denied all offences when questioned by detectives and claimed that his repeated journeys around central London were because he was training to become a taxi driver.
Detective Constable James Brevitt, from the South West Safeguarding team, said: "Mohamud carried out a terrifying attack on a young woman, taking complete advantage of the fact she was outside alone at night.
"From our enquiries it was clear that Mohamud was driving around for hours that night – and on previous evenings – looking for someone he could get into his car and abuse.
"He is an extremely dangerous individual and we are pleased he is now behind bars for a significant period of time.
"The victim in this case has shown enormous courage in coming forward, not only in initially reporting the incident but in giving crucial evidence at court. It is thanks to her that we were able to gather all of the information that led to his conviction."