What's on in Kingston this weekend?

The Rose Theatre's production of Noughts & Crosses is just one of the many eye-catching events taking place in Kingston this weekend (Credit: Rose Theatre)
Good morning, and welcome to your weekly what's on in Kingston.
Every Thursday we round up all the eye catching events occurring in your area over the weekend.
Read on for Kingston's not to be missed outings this week, and remember, you can add your FREE event using the Nub It button!
Tuesday, January 31st - Saturday, February 11th
Sephy and Callum sit together on a beach. They are in love. It is forbidden.
Sephy is a Cross and Callum is a Nought. Between Noughts and Crosses there are racial and social divides. A segregated society teeters on a volatile knife edge. As violence breaks out, Sephy and Callum draw closer, but this is a romance that will lead them into terrible danger.
This gripping Romeo and Juliet story by acclaimed writer Malorie Blackman and adapted by Sabrina Mahfouz is a captivating drama of love, revolution and what it means to grow up in a divided world.
Friday, February 3rd
Welcome to the home of Kingston's original and longest running comedy night.
A night of irresistible improv comedy from some of London's finest players. Kickstart the weekend with a razor-sharp, spontaneous, brand new and never-to-be-seen-again show that will leave you saying, like after ALL the best nights out, "you really had to be there…"
You'll be asked for suggestions which will be turned into unforgettable scenes, characters, and songs, all made up right there on the spot. Had a particularly eventful night out recently? They might just ask you about it…
3rd February - Eleanor Tiernan, Luke Toulson, Luca Cupani and Michael May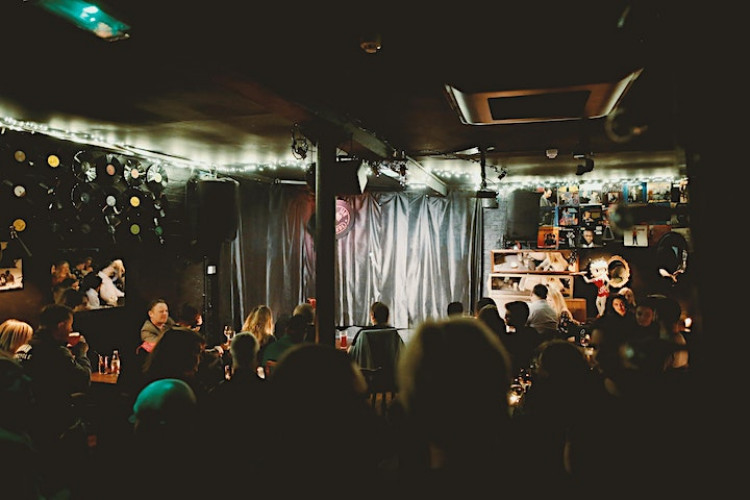 Saturday, February 4th
The highly-anticipated Kingston Repair Cafe officially launches this Saturday!
Opening under the umbrella of Transition Town Kingston, in Kingston Library's Community Room, the first session will be an informal "soft launch" with a small-ish repair offer (clothing and textiles, laptop advice, perhaps craft repairs and clocks...).
The aim for the organisation is to expand as they gain more experience, volunteers, equipment and funding. All repairs will be carried out for free by experienced volunteers, though donations towards their costs are welcome.
For more information on Kingston's new repair cafe, visit the Nub News article here.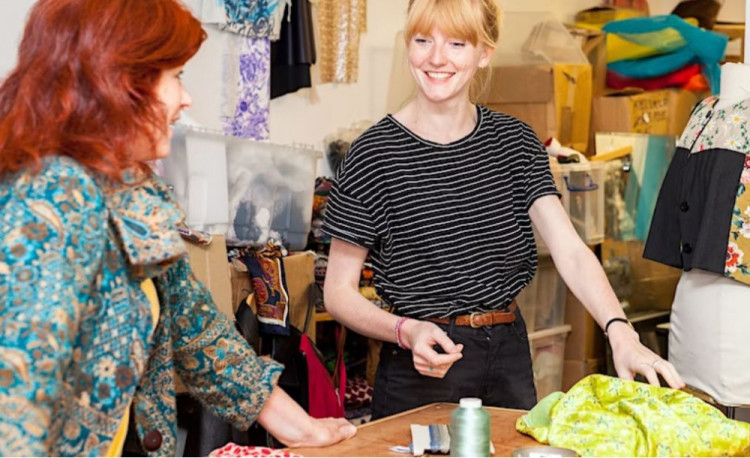 A paper cut light box is a magical way of creating a three- dimensional piece of art. By using light to enhance the hand-cut layers, beautiful shadows are cast, giving a subtle depth to the piece.
Why not come along and join Cass Art for a wonderfully relaxing and mindful afternoon of creativity with talented local artist Dawn Thornhill, and learn how to create your own original light box?
In this three-and-a-half hour workshop, you will be taught the basics of paper cutting, including how to use a scalpel safely and the principles behind making a lightbox. You can then choose from a wide range of templates to create and build your own multi-layer A5 light box.
All materials are included to make your light box, together with use of tools. Tea, coffee and homemade cake will also be provided!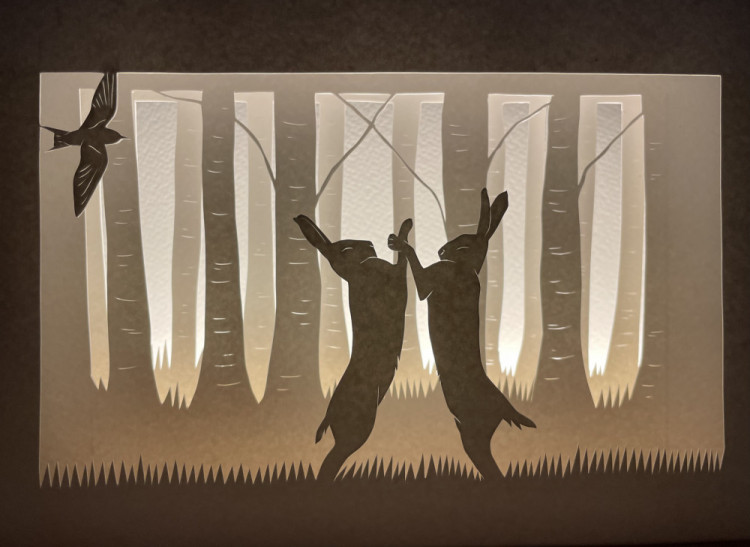 Grab your tickets to Ram Jam Records Saturday Speakeasy Party and dance the night away to 70's grooves.
When six long-time friends and music industry professionals decided to form GoodStuff the idea was simple – to go back to their musical roots and play the Funk, Soul and Jazz grooves that they remember listening to (and dancing to!) in the 1970s.
Fronted by dynamic vocalist Vic Bynoe, the band are all world-class musicians who between them have worked with artists as diverse as Eric Clapton, James Brown, Paul Young, The Drifters, Rick Astley, Roger Daltrey, Dexys Midnight Runners, Aztec Camera & Lemar - as well as Film/TV work including Sliding Doors, Mr Bean movies, The Frank Skinner Show and The Voice.
This is a top class act, not to be missed.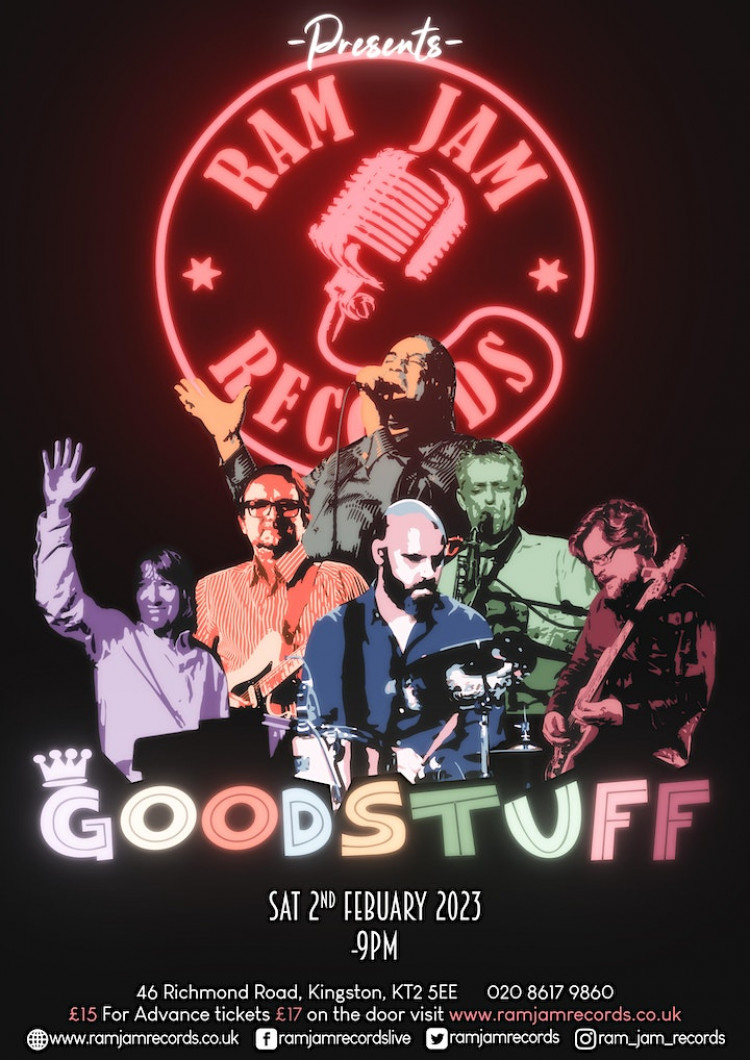 A fun and free Saturday Art Club at Stanley Picker Gallery for children ages 7-11. Parents are encouraged to drop their children off and return at the end of the session, to see what has been going on and visit the exhibition together.
Sessions are led by a team of Kingston School of Art students and alumni, and complement the gallery's programme, which this term is Penny Sparkes, Jana Scholzes, and Catharine Rossis exhibition, At Home, a multi-disciplinary installation which takes in intriguing look at domestic spaces, featuring four films.
Young artists will delve into the themes of the exhibition in fun and engaging ways – combining interactive games, making, drawing, and discussion – as they explore the practice and processes of contemporary artists, learn new techniques, and have the opportunity to contribute to a special participation showcase at the end of term!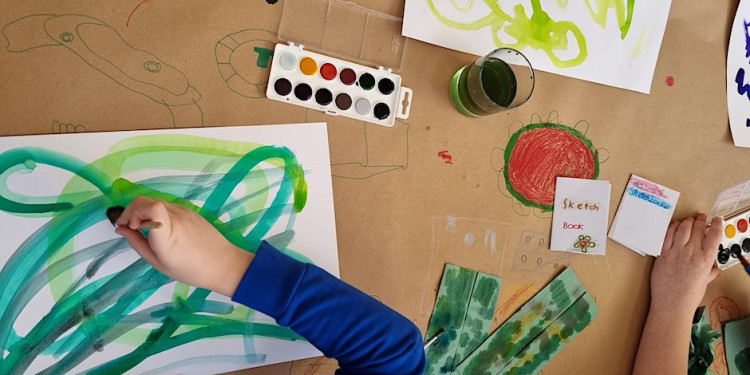 New kingston Jobs Section Launched!!
Vacancies updated hourly!!
Click here: kingston jobs