Make a Papercut Lightbox
---
Cass Art, 103 Clarence Road, Kingston upon Thames KT1 1QY
UNTIL Saturday 4th February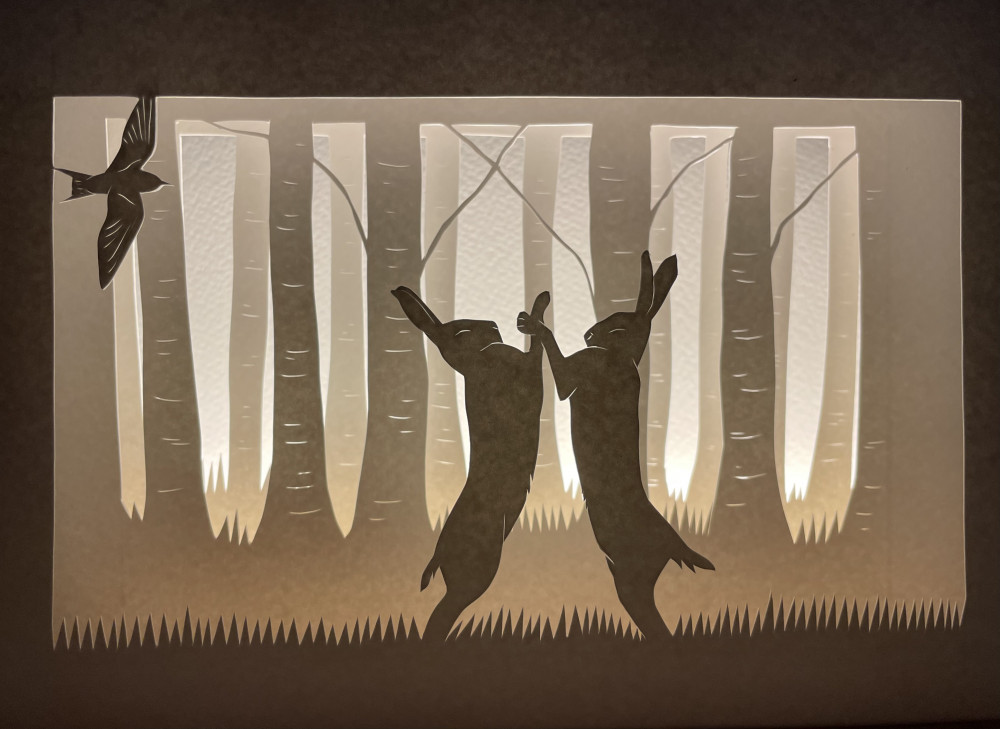 A paper cut light box is a magical way of creating a three- dimensional piece of art. By using light to enhance the hand-cut layers, beautiful shadows are cast, giving a subtle depth to the piece.
Why not come along and join us for a wonderfully relaxing and mindful afternoon of creativity with talented local artist Dawn Thornhill and learn how to create your own original light box?
In this 3 1/2 hour workshop, you will be taught the basics of paper cutting, including how to use a scalpel safely and the principles behind making a lightbox. You can then choose from a wide range of templates to create and build your own multi-layer A5 light box.
All materials are included to make your light box, together with use of tools. We'll also provide tea, coffee and home make cake.
No previous experience of drawing or paper cutting is needed at all, but the class is not suitable for under 18s due to the sharp scalpels used.
Dawn is a Surrey-based artist who creates original, one-off papercut-lightboxes. She has been nominated for Surrey Artist of the Year in both 2021 and 2022. She supports several wildlife charities through the sale of her pieces and is passionate about African wildlife conservation.
Add your Kingston event for FREE here!
Nub It