Kingston: Celebrate the diversity of dumplings at this year's Seething Village Festival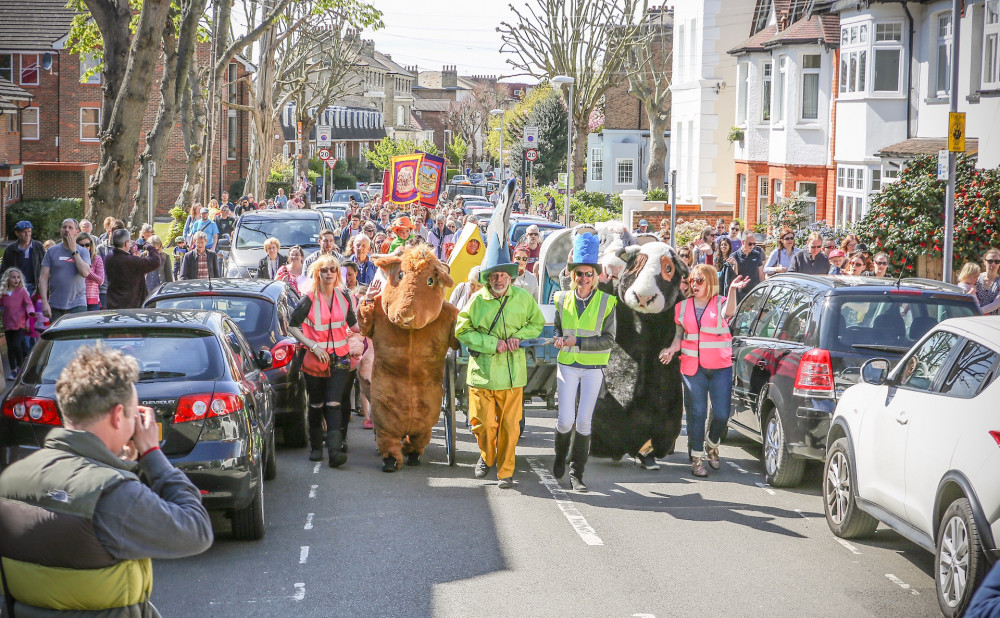 The colourful and quirky annual Seething Village Festival Parade is always a hit with the Kingston community
The Community Brain, a Kingston-based not-for-profit, is inviting people across Kingston and neighbouring boroughs to join them for a special celebration of the humble dumpling, as part of this year's Seething Festival.
The free and family-friendly festival takes place on Sunday 26 February in St Andrew's Square, Surbiton, from 1pm to 4.30pm.
Traditionally, the event marks the official start of the Seething Village calendar of community-led events. This year, along with all the usual attractions: the annual street parade to celebrate the local legend of Lefi Ganderson: The Goat Boy of Mount Seething; live music; local traders; food stalls and charity bar, there will be a packed programme of special dumpling-themed activities. This includes opportunities to sample and buy traditional handmade dumplings from a selection of local top restaurants representing different international cuisines.
Visitors will also have the opportunity to learn how to make their own dumplings, contribute their own recipes to a giant book, join dumpling-themed origami workshops and even try out dumpling wrestling!
Robin Hutchinson, The Community Brain's founder, said: "After the King's Soup in November, a member of our community suggested we should hold a dumpling festival. We loved that idea and decided to do it as part of the Seething Festival.
"From China to Chile, dumplings with different ingredients are eaten by people all around the world and feature in many cultural traditions. By celebrating the dumpling, we're also celebrating Kingston's diversity and the fantastic array of cuisines available to us in our local restaurants, shops and markets. It's also a great excuse for everyone to come out and play!
"This winter feels like it's been an especially tough one, so we wanted to make our Seething Festival extra special and give everyone a chance to meet up and have fun. According to Chinese folklore, dumplings were first eaten for warmth, good health and to lift spirits and I'm sure this is something many of us could benefit from right now."
Kicking off a year of events and activities
The Seething Festival is the first event in the year-long programme of The Community Brain's Village of Seething events, which includes the Surbiton Food Festival, Freshwater Sardine Festival and Village Sports Day, in May.
For the latest information about The Community Brain's upcoming events, including a Light Procession to Kingston's marketplace in March, subscribe and follow their socials or visit their website: www.thecommunitybrain.org.