Watch out for toads crossing in Ham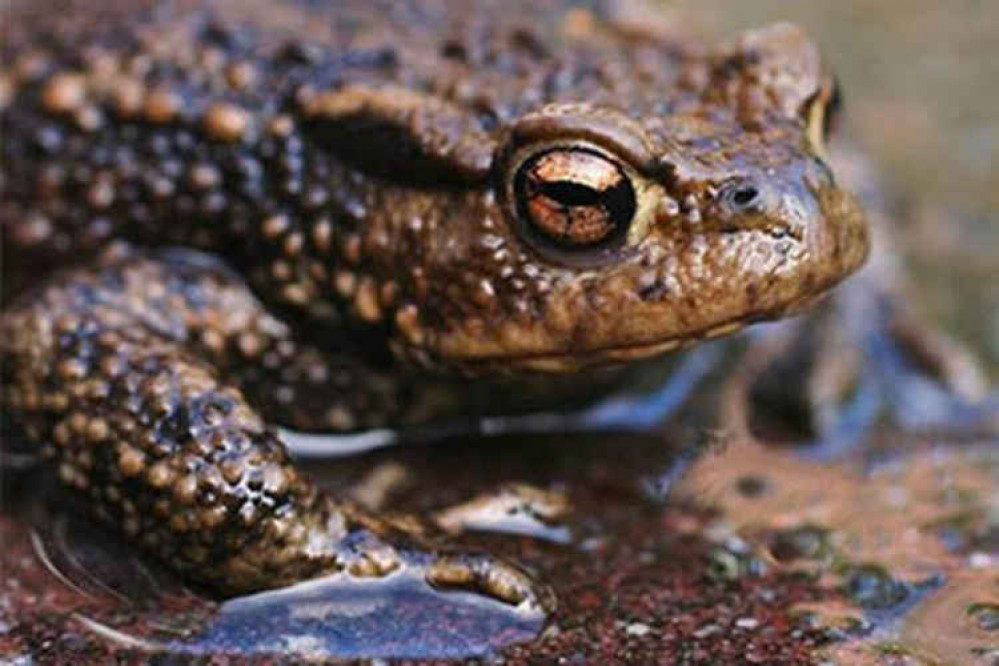 Richmond Council is asking residents in Church Road in Ham to keep an eye out for breeding toads which are due to begin their annual carriageway cross very soon.
The toads, which live on Ham Common are currently breeding and will make the 100m journey from their habitat to pools on the other side of the road to spawn for approximately three weeks.
To ensure the safety of the toads, a small section of Church Road (between Ham Gate Avenue and Latchmere Lane) will be closed from Monday 8March until Saturday 27 March 2021. Residents in the area have been notified by post of the migration.
Over 100,000 toads annually are helped across roads by volunteers throughout the UK and the number of toad patrols has doubled since 2009. To aid the toads, small fencing has been installed along the edge of the common to enable the toad patrol patrollers to pick them up and help them over the highway to complete their onward journey.
Temporary signage has been erected by the Council to warn drivers about the toad migration. There will be a diversion in place to avoid the closed road, which is via Ham Gate Avenue, Upper Ham Road and Church Road and vice versa.
Cllr Julia Neden-Watts, Chair of the Environment, Sustainability, Culture and Sports Committee, said:
"The annual toad migration is a wonderful natural spectacle on our doorstep which takes place at around this time every year. The migration is driven by the change in weather as the toads like warm, wet conditions.
"It is difficult for us to predict exact dates of the toad's movements, but this year with many of us staying at home to stay safe we hope that the migration will have minimal impact and we will do our best to avoid any unnecessary inconvenience for residents. I would like to thank residents in the area for their understanding and ongoing support of the diverse wildlife we have in this borough."