Stunning walkway made from 50,000 plastic bottles opens at Kingston meadow
By Ellie Brown - Local Democracy Reporter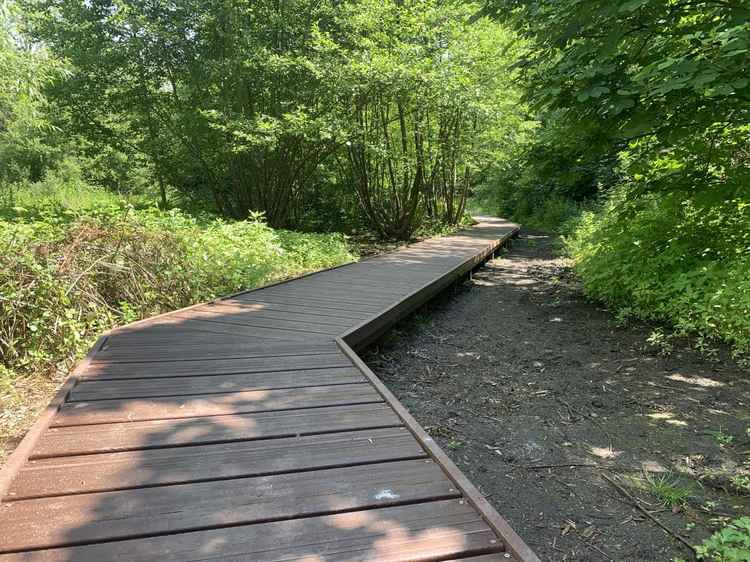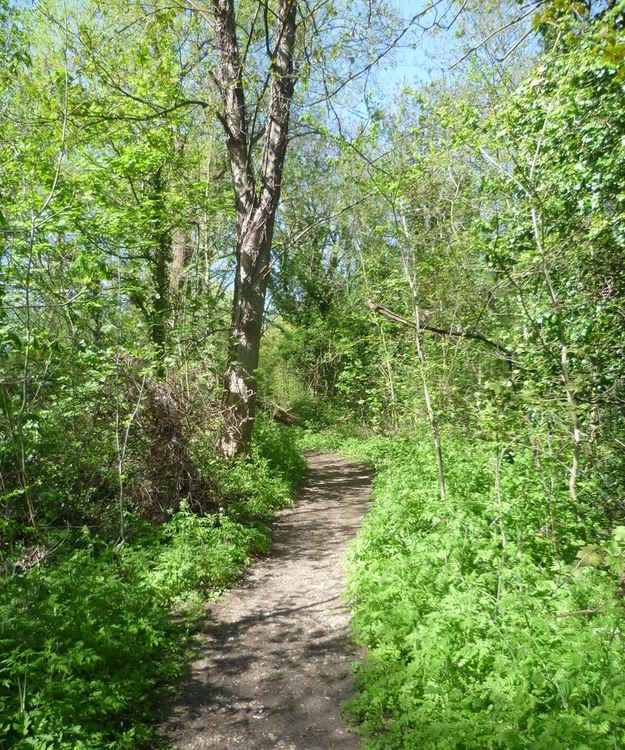 A walkway made from 50,000 plastic bottles has opened at a famous meadow in Kingston upon Thames.
The stunning boardwalk is 70 metres long and made from 'end of life' plastic which has reached its recycling limit.
It replaces a derelict walkway at Six Acre Meadow, an important biodiversity site and green space near Tolworth station.
The meadow, which borders the Hogsmill river, provides an important habitat for a wide range of species including hoverflies, butterflies and bumble bees.
Visitors can now explore it safely on the boardwalk which forms a circular loop at the meadow, taking people into its wild woodland.
The Mayor of Kingston, Councillor Sushila Abraham, and Kingston Council's Biodiversity Officer, Elliot Newton were at the opening of the boardwalk earlier this month (4 July).
A small group of residents joined the socially distanced event, which consisted of an official opening ceremony and a talk by Newton of the wildlife in the area.
Residents then participated in a 'Balsam Bash' , a way of controlling the invasive Himalayan Balsam plant which has become a problem in local green spaces.
Speaking at the event, Councillor Sushila Abraham said: "I am delighted to officially declare the new Six Acre Meadow boardwalk open.
"The COVID-19 pandemic and lockdown has demonstrated the important role our local green spaces play in supporting the mental health and wellbeing of our communities.
"We are so fortunate to have this natural heritage on our doorsteps and the new walkway will ensure this area is accessible to everyone, of all ages, to enjoy now and for years to come."
Funding for the project came from the Council's Community Fund .
For more about the fund and how to apply for grants, click HERE
Liked this article? Why not subscribe to our newsletter which brings you the top Kingston stories of the week, straight to your inbox every Friday morning.