Kingston Councillor has Conservative whip removed and resigns from Party over Gaza ceasefire stance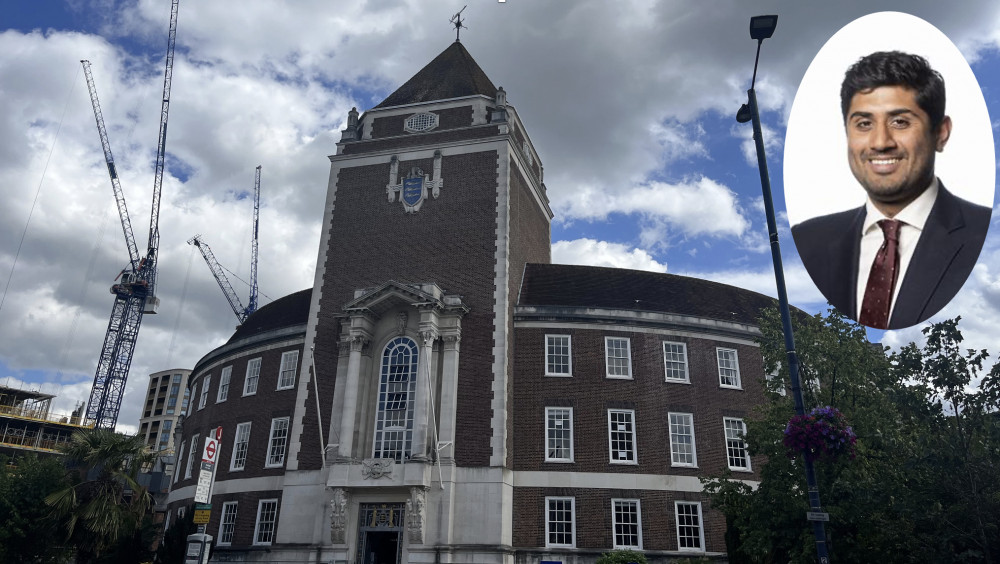 Cllr Jamal Chohan has had the Conservative whip removed and resigned from the Party. (Photo: Emily Dalton/Kingston Council)
Kingston Cllr Jamal Chohan has announced his resignation from the Conservative party over its stance on Israel/Gaza ceasefire, calling it a "sinking ship".
The (now) independent councillor for Tudar Ward had the Conservative whip removed after the fallout from an email 'threatening' to publish the names of councillors who did not sign an open letter for a ceasefire.
Cllr Chohan said in damning a letter addressed to the Conservative Group Leader, Association Chairman and CCHQ, posted on X/Twitter: "The party very much looks like a sinking ship which is losing its dignity in the process. Something the party should know all about given that it leaves refugees in the same predicament.
"We are regressing under your party's stewardship."
Criticising the party one-track mindset, he said: "But when the Conservative Cllrs Association is persistently encouraging motions by us in support of only one side of the conflict rather than advocating for peace, it invites dialogue and opinions should all be considered and respected.
Cllr Chohan clarified he did not write the 'threatening' email, and said "it is clearly the pro-ceasefire stance that is offending" the association.
He added" "It should be noted that the Party Chairman has written to councillors warning them not to sign because it could be 'divisive'. This is a clear attempt to silence advocates for peace as it contradicts the Party's position, and the public should question the underlying motive for this stance.
"There is no sign of compassion towards the 5000 innocent children that have died in the process and the 1.6million people that have been displaced as a result without access to basic amenities.
"The Conservative Party professes that it has always stood for personal liberty, democracy and rule of law. I regret that this is not the case in 2023."
Cllr Chohan branded the Conservative's polices as "extending to the far right", citing the illegal Rwanda plan as "aggressive anti-immigration rhetoric" and "suppressing freedom of speech by denouncing legitimate protests".
Concluding his letter, Cllr Chohan wrote: "I cannot continue to associate with this type of politics and find that far too often I am having to apologise for representing the Conservative party"
A Conservative Spokesman: "Mr Chohan has not been a Party member since 2020. He was told he was no longer a member of the Group at 5pm yesterday and that he would need to apologise for his perceived threatening language if he wanted to be readmitted."
CCHQ and the LGA Conservative Party has been contact for comment.
New kingston Jobs Section Launched!!
Vacancies updated hourly!!
Click here: kingston jobs