Kingston: Industrial action disrupting rail services into Waterloo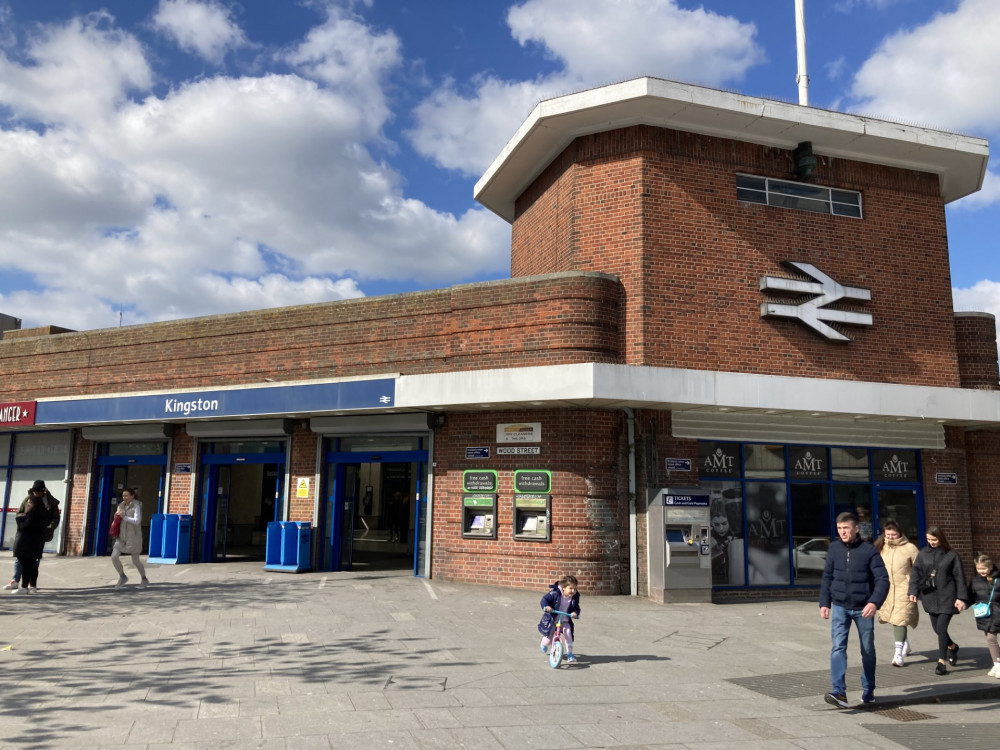 South Western Railway has issued a warning of reduced services through the borough as the result of industrial action on Friday and Saturday (Credit: Nub News)
South Western Railway has issued a warning of reduced services through the borough as the result of industrial action on Friday and Saturday.
The action over the next few days involves both members of ASLEF, which represents drivers, and the RMT - and will disrupt many services with some station closures.
It will hit tens of thousands of people travelling to a number of major events this weekend, including the Derby at Epsom, the FA Cup Final, the Beyonce concert at the Tottenham Hotspurs station and cricket at Lords.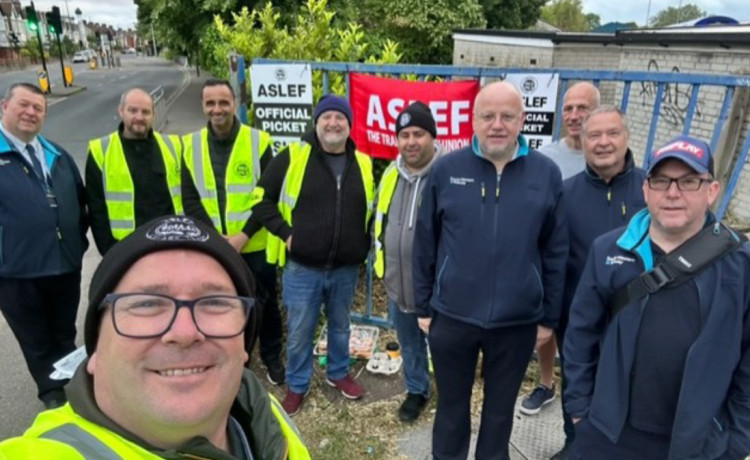 The action over the next few days involves both members of ASLEF, which represents drivers, and the RMT.
An overtime ban today – Thursday – has the potential to disrupt the normal schedules, bringing a warning of cancellations and delays at short notice.
The most serious and comprehensive strike action, which involves RMT staff, will take place on Friday with large parts of the SWR network closed.
Any services that do operate will only run between the hours of 7am and 7pm and the company advises that people should only travel if necessary on Friday. Reduced services will also operate on Saturday.
SWR's Planning and Performance Director, Steve Tyler, said: "I'm sorry to say that due to strike action we will be forced to make changes to our services on Wednesday 31 May, Friday 2 June and Saturday 3 June.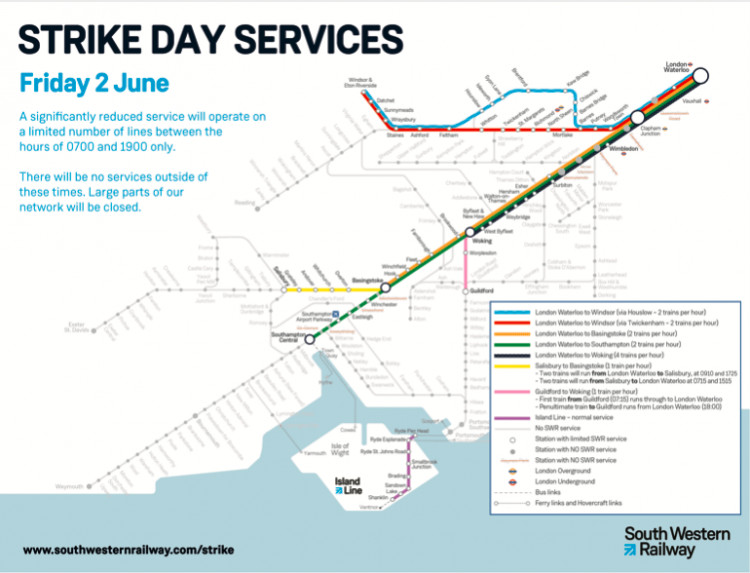 A significantly reduced service will operate on South Western Railway tomorrow
"The majority of our network will see a normal service on Wednesday 31 May and Saturday 3 June, but there will be some areas where a reduced service will operate.
"On Friday 2 June, we will operate a significantly reduced service on a limited number of lines. Train services will only operate between the hours of 0700 and 1900. For this reason, we are asking customers to only travel if their journeys are absolutely necessary.
"We're sorry for the disruption that our customers will experience and we strongly advise they check before they travel."
The general secretary of ASLEF, Mick Whelan, warned of on-going strikes against the background of a breakdown in talks over pay and working conditions.
He said: "There are no negotiations since they came out with yet another deal that contained all our 'red lines'.
"If you spend months in a room, tell people things aren't acceptable to you, then they produce a deal that contains those things then they are setting the deal up to fail.
"That is a deliberate act on behalf of both the Government and the people that we're dealing with.
"They do not apparently want a resolution."
Latest travel information - https://www.southwesternrailway.com/plan-my-journey/industrial-action