Kingston cyclist felled by BMW in 'deliberate attack'
By Ellie Brown - Local Democracy Reporter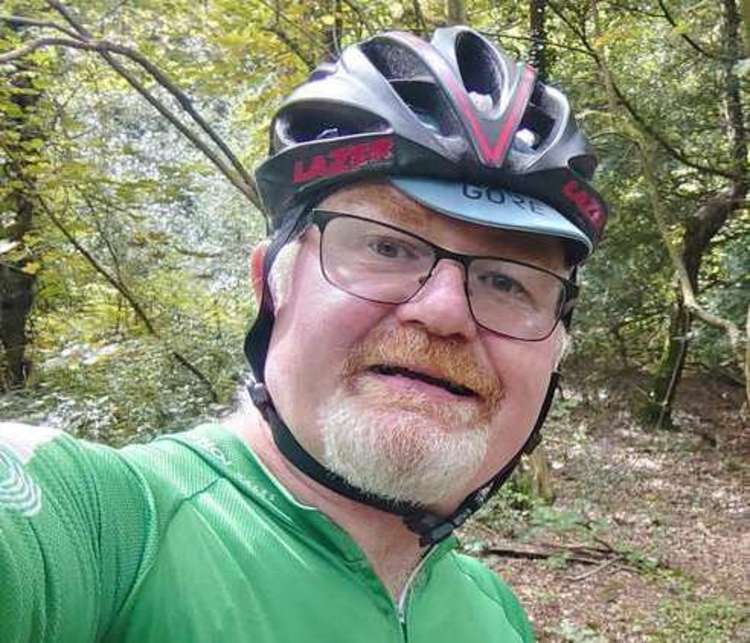 David Williams lives in Long Ditton and is a prominent member of Kingston Cycling Campaign (Image: David Williams)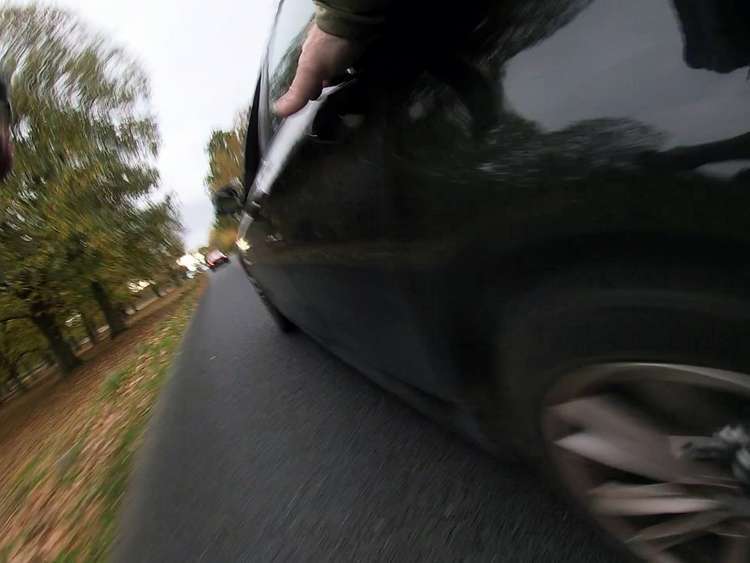 The close pass by the driver of the BMW (Image: David Williams)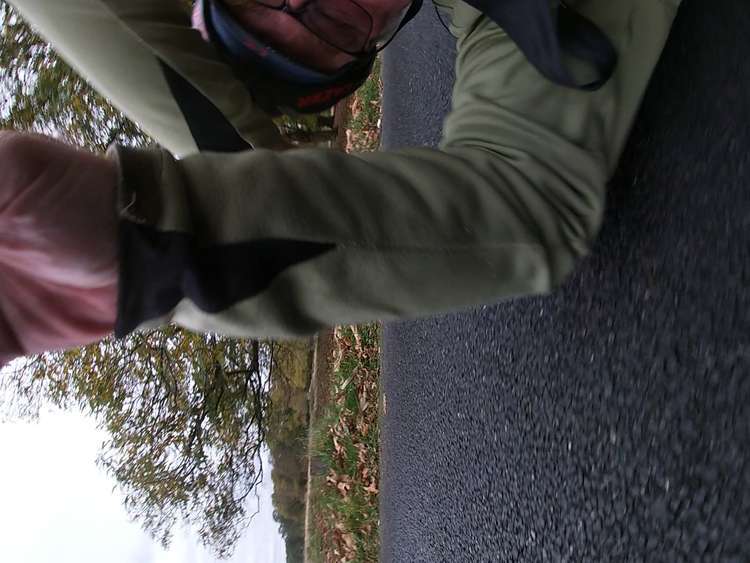 Mr Williams falling from his bike (Image: David Williams)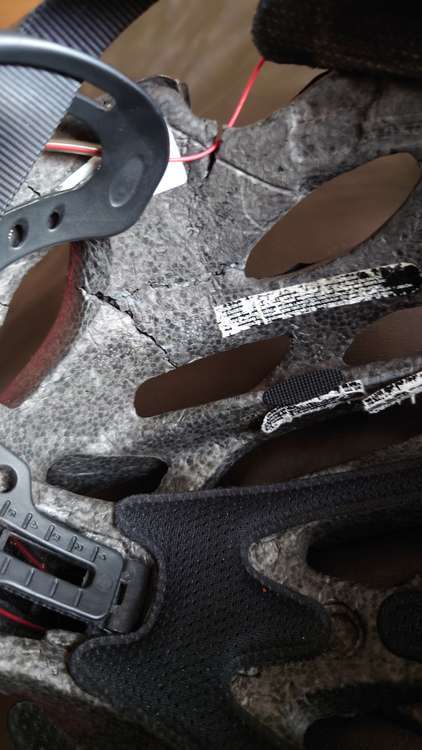 The damaged cycle helmet (Image: David Williams)
A Kingston cycling instructor has spoken of his horror after he was sent crashing to the ground by a BMW in a deliberate and aggressive close pass in Richmond Park.
David Williams suffered a broken collarbone and bruising in the frightening incident earlier this week, which is being investigated by the police.
Mr Williams, who teaches school children and Kingston Cycling Campaign, said the driver disappeared at speed.
The 53-year-old father of two had been teaching school children in Mortlake and was returning to his home in Long Ditton on his bike when the collision occurred at about 12.40pm.
He said: "I have had some close scrapes in my time, but this is one where we came off second best.
"I was heading along Queens Road in the park towards Pembroke Lodge. Traffic levels were fairly normal and several cars went past me at a safe distance, although maybe faster than they should have been going.
"This one car, a blue BMW went past me and was really close. I slapped the boot to let driver know how close he had been. He immediately braked quite sharply. I wasn't able to stop but filtered along the road between the car and grass and ended up in front of him.
"Immediately, he then accelerated and came alongside me – about a foot away. I rapped on his roof to make the point he was too close and get him away.
"He accelerated again and swerved in towards me, knocking me off balance and I fell right onto my shoulder into the road. He then sped off down the hill.
"I was lying on the ground in shock and pain. Several people, including the drivers behind, stopped and came to help me. Luckily an ambulance was coming up the hill towards me and they stopped.
"Within a couple of minutes the paramedics were helping me. I was lying on the floor for 20 minutes or so, they put a sling on my arm and I was taken to Kingston Hospital."
Mr Williams, who captured the entire episode on video, has broken his right collarbone and suffered bruising across his body, making it difficult to breathe.
He said: "I am confident that this guy swerved into me. The people in the other cars behind me were shocked. This was not an accident. They probably thought they wanted to scare me, but the consequences are very serious for me.
"My head hit the floor quite hard and my helmet is now finished as it has a big crack in it.'
As well as teaching primary school children to cycle safely, Mr Williams also operates a cycle maintenance and repair business, which involves cycling to clients' homes.
He said: "My job involves being on a bike all day… It seems I won't be able to get back on a bike for five or six weeks, at best, which means I won't be able to work."
There have been an on-going battles between drivers and cyclists in Richmond Park. Some campaigners are pressing for a ban on cars in the park.
Mr Williams said: "The body count is very much in favour of the motorists at the moment.
"The reason that cyclists are so vocal is because the consequences of any sort of collision are very much more serious for cyclists. In this case, I have got very clear video of what happened.
"I have given the police the video and the car registration details. At this stage, they have asked me not to share it."
New kingston Jobs Section Launched!!
Vacancies updated hourly!!
Click here: kingston jobs