Kingston Council launches new Citizen's Panel to help shape the future of the town centre
By Ellie Brown - Local Democracy Reporter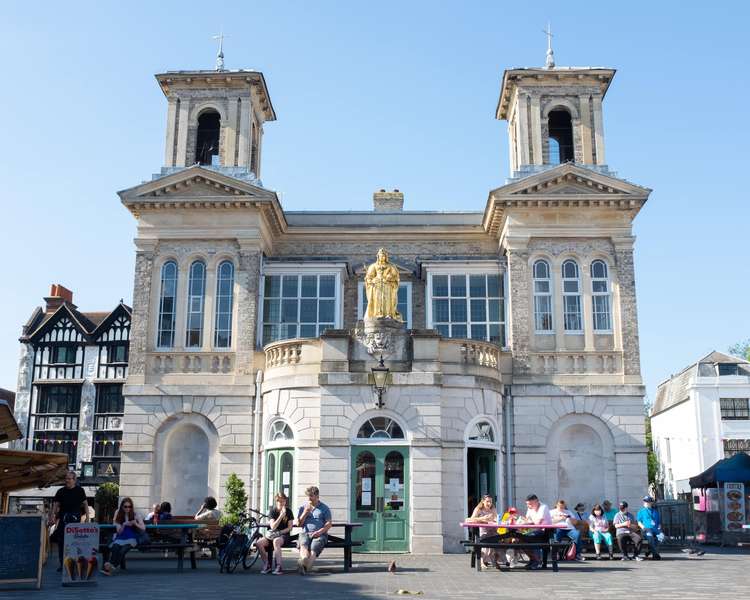 Kingston marketplace. What do you want for the town centre? (Image: Ollie Monk)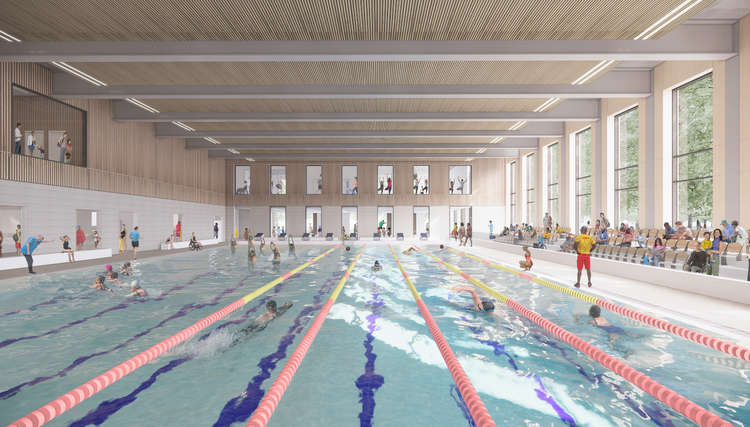 Designs for the new leisure centre (Image: Transform Kingston)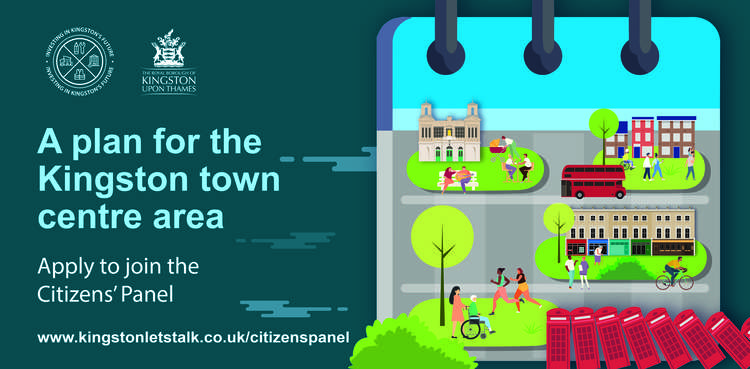 Applications to join the Council's new Citizens Panel close on February 21
Kingston Council is setting up a Citizens' Panel to help create new design guidance for the Kingston town centre area in response to feedback from communities on the Local Plan last summer.
In a press release announcing the news, the Liberal-Democrat led Council said: "The Mayor of London and central government have imposed housing targets of 964 homes per year on the borough.
"There is a statutory requirement for Kingston to meet this target. Many local people have told us they find it hard to afford a home in Kingston.
"Last summer you told us in the engagement for a new Local Plan that it's important to make sure new developments are of high quality and respect the character and heritage of our area.
"To help shape future development, we are asking local people to apply to join a Citizens' Panel, who will help co-produce a plan for the Kingston town centre area, which will set the standards for new developments which are coming forward."
Kingston Council says the panel will be selected so that it is demographically representative of the borough.
Members don't need any prior knowledge to take part - just an interest in the borough and a willingness to listen to information and share their opinions, the authority added.
The aim is to work with local people to create a community-led vision and design guidance for their neighbourhood.
Cllr Rebekah Moll, Portfolio Holder for Planning Policy and Culture, said: "Kingston Council has ambitious housing targets of 964 homes every year, set for us by the Mayor of London and central government.
"We want to work with local people to guide the future of the town centre. Being part of the Citizens' Panel is a fantastic opportunity to have your say about what Kingston looks like in the future.
"We all want to look after the town's unique history and heritage so we hope lots of people, from across the borough, will be interested in joining the Citizens' Panel and taking part in this valuable process."
News of the panel comes after several major planning applications for the town centre were met with criticism from local residents.
These include a recently approved block of flats on Clarence Street and a proposed 16-storey tower on Kingston riverside.
This week it was also revealed that 1,500 people responded to the latest consultation on designs for a new leisure centre to replace the Kingfisher opposite the Fairfield.
Council Leader Andreas Kirsch noted that 75% of respondents said the centre had the right mix of facilities to be enjoyed by all.
However, the plans have been divisive and contributed to the decision of Grove councillor Jon Tolley to leave his former party, the Kingston Liberal Democrats, last autumn.
Overall 6,000 people have taken part in the consultation and a planning application will be submitted after the responses are considered.
Joining the new Citizens' Panel
Members of the panel will need to be available to take part in three half-day workshops in spring, summer and autumn 2022.
The workshops are due to take place on Saturday 12 March, Saturday 11 June and Saturday 15 October from 1.30pm-5.30pm.
Panel members will get £150 in vouchers as a thank you for their time and have transport costs covered and refreshments provided at meetings.
There may be additional walkabouts of the town centre area which panel members can also join, if they wish, during the year.
The first draft of the plan will be shared for people's views in early 2023. It will support the policies in the first draft of the new Local Plan, which is being published for consultation in summer 2022.
The deadline to register your interest for the Citizen's Panel is Monday 21 February. If selected you will be notified by Monday 28 February.
To apply visit www.kingstonletstalk.co.uk/citizenspanel and complete the registration form, or email [email protected]