Future of former Surrey County Council's headquarters in Kingston to be decided tomorrow night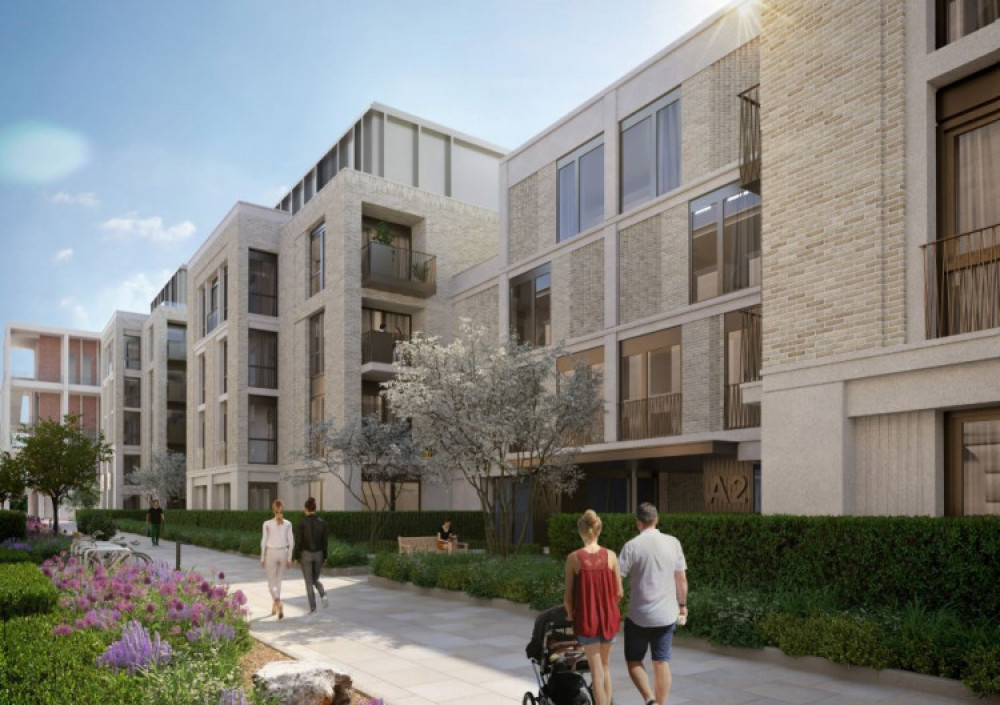 CGI of the proposals for the former Surrey County Hall site provided in Kingston Council documents (Credit: Rolfe Judd/RER Kingston)
Controversial plans for the future of Surrey County Council's former headquarters in Kingston are to be debated tomorrow night at Kingston Council's Planning Committee.
Initial plans were criticised by local residents which included more than 300 new homes and buildings up to eight storeys tall. Riverside Residents Association raised concerns in a statement on the group's website in October 2022 about the impact of the original proposals on locals' "quality of life and on the area more generally".
The statement said: "We are very concerned by the lack of a suitable mix of uses proposed in the listed building, and also by the proposal to cram huge residential towers in the narrow space between the listed building and the neighbouring residential. Residents are firmly opposed to what is currently proposed, which is just not good enough to approve."
Developers RER Kingston responded by slashing the number of of homes to 292 (down from 341 from the first draft and then 315 in a second revision) and heights of buildings to six storeys maximum in January this year.
The proposed scheme now encompasses several buildings, including the Grade II* listed county hall building which would be revamped and extended for commercial units and homes. Under the plans, the canteen and computer wing would be demolished and replaced with apartment blocks. There are 36 affordable homes included in the new plans.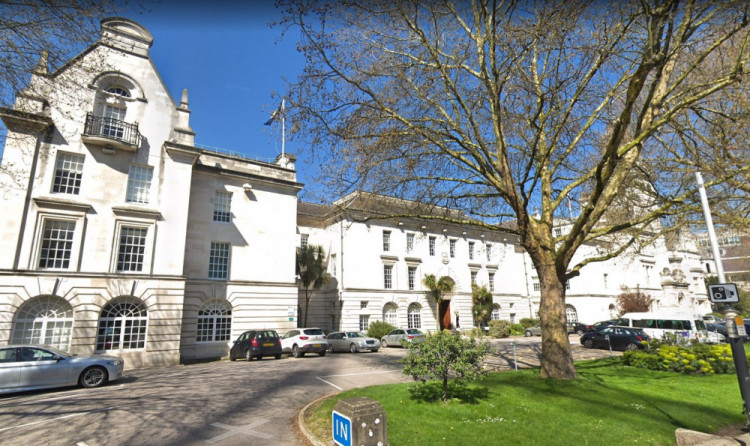 Surrey County Council left the Grade-II* listed building on Penrhyn Road in December 2020 (Credit: Google Streetview)
A spokesperson for RER said the developer had made changes to address concerns from neighbours after speaking to locals, councillors and planning officers. One block's height has been cut from eight to six storeys while others are down to three and four storeys and 'set back from the boundary with the residential neighbours', the spokesperson added.
Speaking to the Local Democracy Service in January 2023, he said: "There's a reduction in units – unfortunately, that does have an impact on the amount of affordable housing that's provided, but there's obviously a balancing exercise here to come forward with a development that is acceptable.
The spokesperson added that the 'historic core of the county hall complex will be converted to flexible workspace… aimed at the creative industries and will add something quite unique to the employment floorspace in Kingston'.
He continued: "This will deliver a long-term sustainable future for the very significant county hall site and deliver a landmark development for the royal borough."
Surrey County Council left the Grade-II* listed building on Penrhyn Road in December 2020. It first opened in 1893, when Kingston was part of Surrey and not yet a London borough.
Kingston Council's Planning Committee will take place at 7.30pm tomorrow evening at the authority's Guildhall. For those unable to attend in person, the meeting can be accessed online here.
Details of the planning application for Surrey County Hall's former headquarters that will be debated tomorrow night can be found here.
New kingston Jobs Section Launched!!
Vacancies updated hourly!!
Click here: kingston jobs