Demolition begins on first phase of Cambridge Road Estate regeneration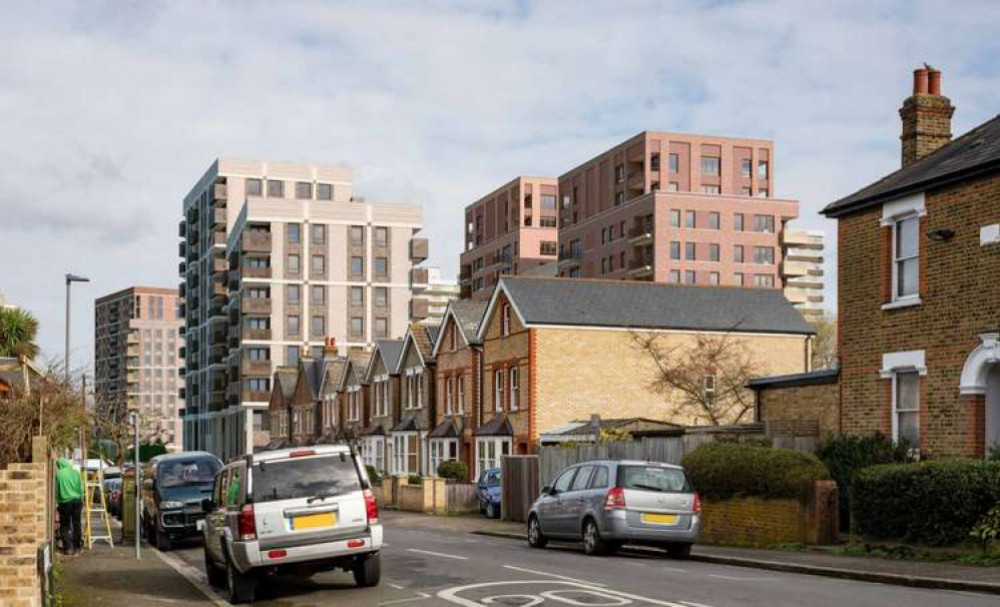 View of the development from Piper Road (Image: Kingston Council)
Demolition works have begun on the regeneration of the Cambridge Road Estate in Kingston.
Kingston Council in tandem with Countryside Partnerships will deliver a regeneration of the site set to create 2,170 new homes.
The first phase of the regenerated estate will create 44 new homes, of which 42 will be for council rent and two for shared ownership. The one, two, three and four-bedroom homes will be surrounded by a new landscaping and play space.
With demolition now underway of the current site, construction is expected to get underway in the new year.
Cllr Emily Davey, Housing Portfolio Holder for Housing at Kingston Council, said: "This is a significant milestone for our borough, bringing to life our commitments to deliver more of the safe, secure and sustainable homes local people deserve.
"We have approximately 3,700 households on our housing register and over 900 currently living in temporary accommodation. Embarking on the redevelopment of the Cambridge Road Estate will help transform so many people's lives now, and in the future, for the better.
"Delivering on our priorities to mitigate against climate change and increase the number of homes at council rent are high on our list of priorities as a council. This redevelopment will contribute heavily to achieving these, but it goes even further. Demolition kickstarts the new jobs and apprenticeship opportunities the redevelopment brings to the borough, helping to benefit existing estate residents and the wider community."
Construction of new homes in Phases 1B and 1C will follow and, once complete, Phase 1 will deliver 452 homes in total, with 150 of these for council rent and 15 for shared equity/shared ownership.
A new 1,250 sq m community centre, 290 sq m of office floorspace and 395 sq m of retail/commercial space will also be delivered, in addition to new public open spaces incorporating 2,289 sq m of play space.
The wider regeneration plan will deliver 2,170 homes in total, in a mix of flats, maisonettes and houses of various sizes, with 45% affordable comprising 767 council rented and 174 intermediate tenure homes. The new neighbourhood will include a minimum of an additional 114 council homes.
Those against the regeneration had raised concerns about the scale and height of the regeneration and fears of overpopulation leading to increased traffic and noise pollution, however plans for the project were approved following a successful ballot in March 2020.