Cake sale at Kingston University raises £500 in support of the Alzheimer's Society on Elf Day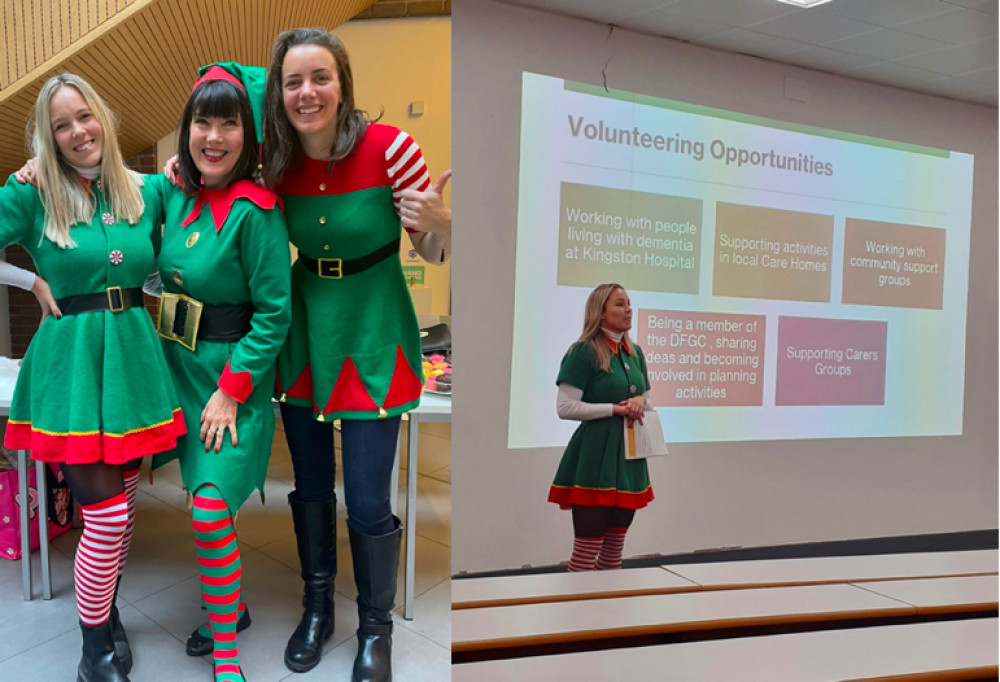 On the 2nd December, people across the UK dress up as Elves to raise money and awareness for the Alzheimer's Society, an organisation offering support for those affected across the country by dementia.
Maria Brent, who works in Social Care at Kingston University, ensured the university played their part in helping to support the Alzheimer's Society on Elf Day through a cake sale and Dementia Friends Session with students, highlighting the importance of person-centred care when it comes to people living with dementia.
Maria was joined by Megan Comber from Kingston's Dementia Friends Community Group and Jane Knight and Tammy Sirilli from Coombe Hill Manor, an award-winning care home in Kingston.
A remarkable £500 was raised through the cake sale at the Kingston Hill Campus with a delicious range of cup cakes on offer for students, who were also informed on the range of volunteering opportunities for people living with dementia including supporting activities at local care homes and working with Kingston community groups and institutions such as Kingston Hospital.
Reflecting on the successful day, Maria Brent said: "Dementia can touch all of us on a personal or professional level, so developing skills and knowledge is vital.
"Partners came to talk to the students about spending time alongside people with dementia which can include helping with activities or at meal times in local care homes and hospitals.
"For me, Elf Day is part of a bigger journey to help our students spend more time with people living with dementia, and get to know them as a person beyond their diagnosis."
Educating people on the importance of care is something Maria holds an undeniable passion for, partly instilled through the memory of her mother who was diagnosed with Alzheimer's disease in 2017 and sadly passed away a year later.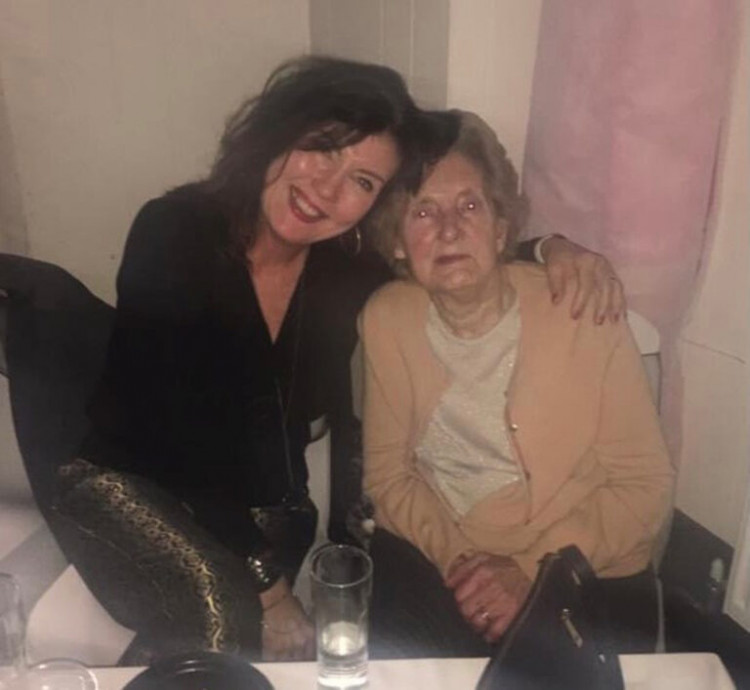 Maria with her mother, Harriet.
Maria added: "Mum moved into a care home in 2018 for the last year of her life, and I could see the difference in her when carers got to know her. They found she loved jazz and when they played it, she'd sit there with her jazz hands going, smiling. She just lit up.
"She had a zest for life and dementia didn't steal that from her. The carers never lost sight of Harriet and who she was as a person. I now work in the School of Education, Midwifery and Social Work at Kingston University. So I am eager to instil the importance of person-centred care in our students."
To donate to Maria's fundraiser in aid of the Alzheimer Society, visit the link HERE