Local mum alerted to bowel cancer thanks to a £40 online test and the power of social media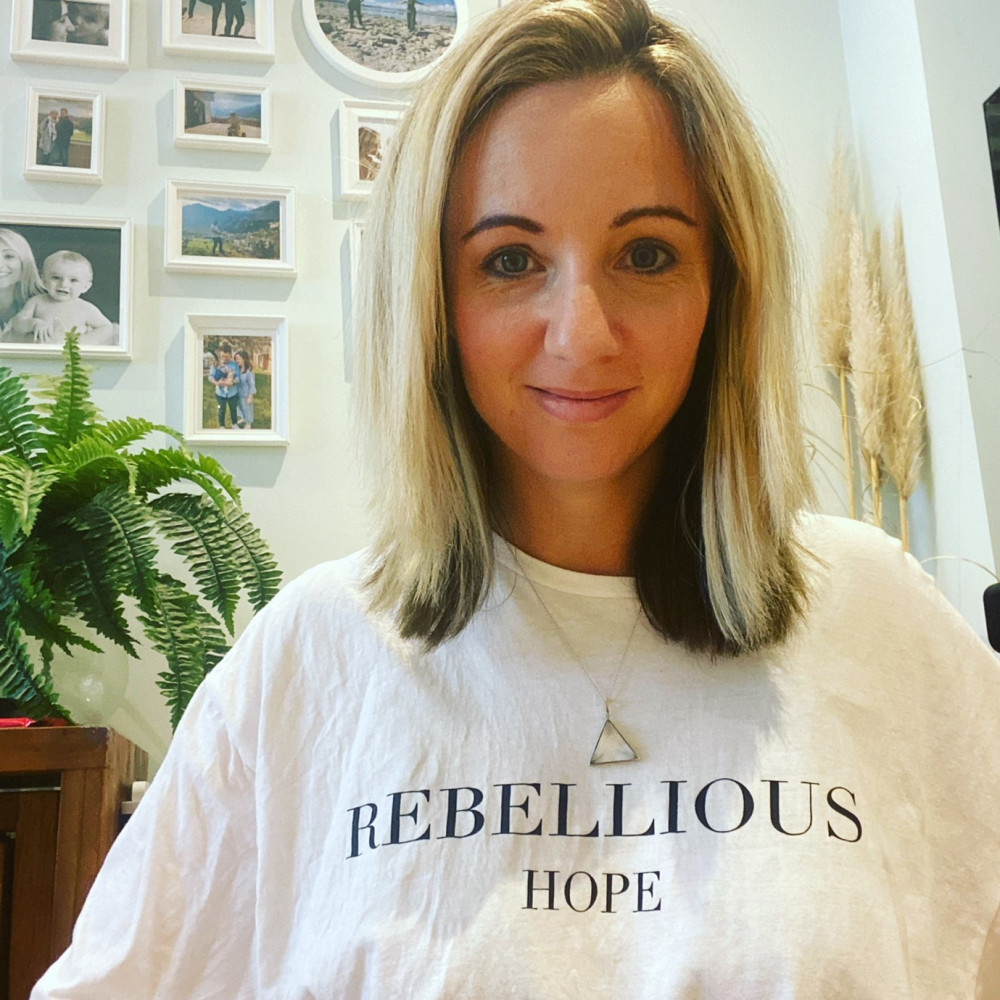 Story by Lauren Roberts
Twickenham mum, Lauren Roberts, was diagnosed with Stage 3 Bowel Cancer, aged just 39, in July.
She was alerted to the risks of the condition by the campaigning work of Deborah James, from Barnes, who raised millions of pounds for research and was named a Dame for her efforts to raise awareness of the illness.
Here Lauren reveals her remarkable route to diagnosis, which involved a simple £40 test.
And she, along with husband Nick and son Leo, will be offering insights into her treatment and progress.
This is Lauren's story:
"I'd been feeling like something wasn't quite right for a few months.
"It was an aching pain in my lower abdomen that got worse when exercising and didn't seem to be explainable. I had had some tests done last year for endometriosis which had come back normal - I'd had a blood test and ultrasound scan and all looked OK.
"However, a few months later the pain came back and was really bugging me. It was then on social media I saw that the sister of someone I knew locally had been diagnosed with bowel cancer aged 39.
"I was also aware of Deborah James having followed her journey for a few years and her sad passing in June aged just 40. So it was thanks to this raised awareness of the symptoms that led me to buy a £40 online stool test to check for abnormalities (see link below).
"I chose this route as I thought being so young I would be dismissed by my GP- especially having no family history of the disease.
"I had seen a specialist a few years ago with a post-birth complication which led to blood when passing stools, and he had said that because the blood was bright red it was external and not a big concern, so it wasn't something I'd been particularly bothered by.
"When my stool test came back positive and showed that there were abnormalities, a few alarm bells rang although I just thought it might be because I have IBS or something like that.
"From there I got my GP to refer me to a Colorectal specialist who performed a Colonoscopy on me. It wasn't a pleasant experience, but I knew I had to get this checked knowing what I knew of the growing number of diagnoses in younger women. Taking the laxatives beforehand to clear everything out was obviously not pleasant!
"During the colonoscopy, although I was sedated, I could tell that it wasn't good news- they were using code words, but the mood in the room was not one of 'everything is fine.'
"They asked if I had anyone with me and brought my husband upstairs from the waiting room. He was thinking it would be a morning thing and he'd pop to work in the afternoon.
"It was then that the doctor told us she thought she'd seen a cancerous tumour about 15cm in – within the Sigmoid Colon.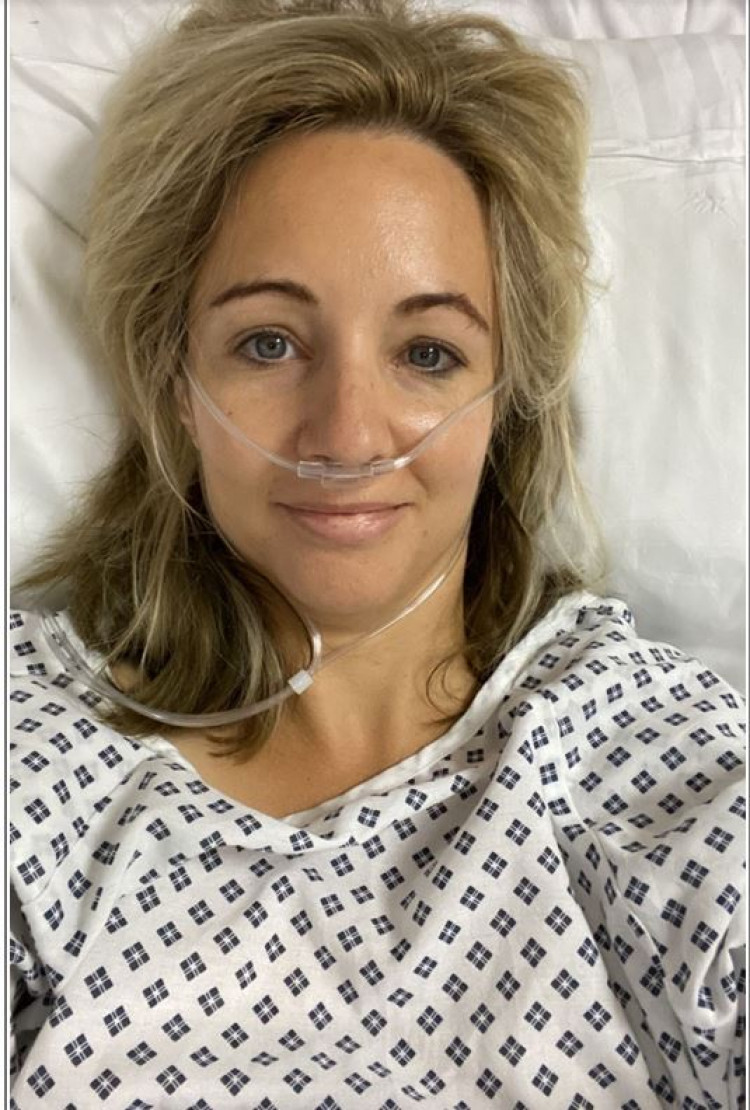 "I don't think anything can prepare you, though in a strange way this wave of calm also came across me- finally getting a diagnosis for this strange pain.
"The diagnosis was made official a few days later when the biopsy results came back. From there I had a bowel resection operation on the 9th August which I'm now recovering from. They took out a foot of colon including the part with the tumour.
"It was all done laparoscopically so I've not been left with a huge scar. I am still recovering and taking it one day at a time as I'm gradually able to do more each day, though the furthest I can walk right now is just down the road to our local park.
"I have also just found out that I'll need to have chemotherapy as well as the cancerous cells were also found in a nearby lymph node showing that there could be a risk of microscopic amounts being left behind after surgery.
"To add to the complications, I also want to seek to have my fertility preserved as prior to all this we were planning another addition to the family.
"So I'm now in the process of coordinating between the Oncologist and Fertility teams – apparently having this requires quite a lot of admin."
Get tested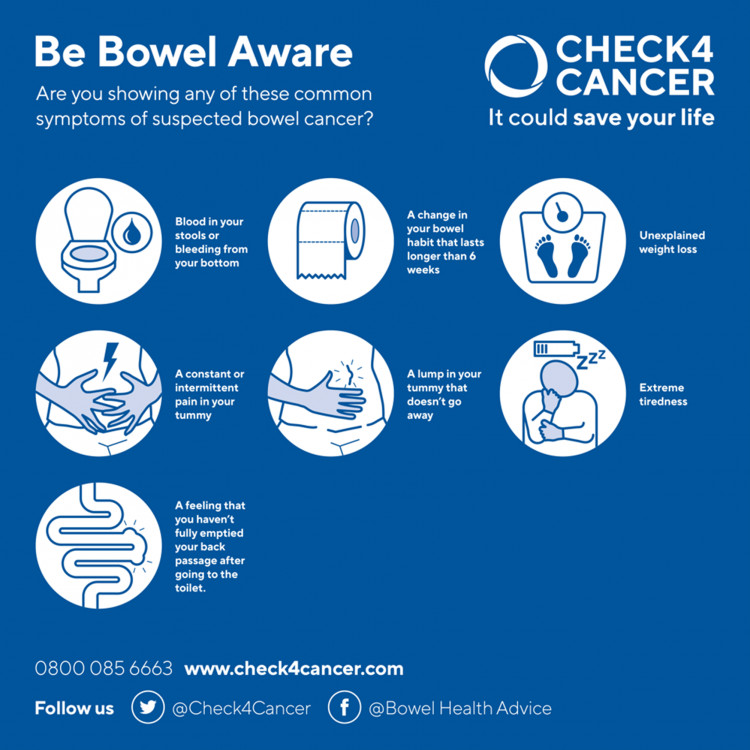 Lauren is urging others with symptoms, or people aged over 40, to take the simple stool test to check for abnormalities. It is called a faecal immunochemical test.
She said: "Please think of this the same way you would a visit to the dentist for a check-up.
"I think each year we should be getting our bowels checked up just as we have regular visits to the dentist. It's just a part of our body we tend to take for granted because we can't see it or feel embarrassed to talk about the symptoms.
"Please don't be embarrassed – our health is so important, and if caught early, it's very treatable. Trust your intuition if something doesn't feel right, even if you aren't the typical kind of person who would get a certain disease."
Here is a ink to the test Lauren took- use code ALIGNEDPURPOSEFUL for 25% off the normal price:
http://trylgc.com/alignedpurposeful
The future
Lauren, whose son attends Chase Bridge School, works as an Intuitive Business mentor running her own company Aligned & Purposeful Ltd . She will continue to run her online membership 'The Intuitive Business Academy 'and working with a handful of 1:1 clients.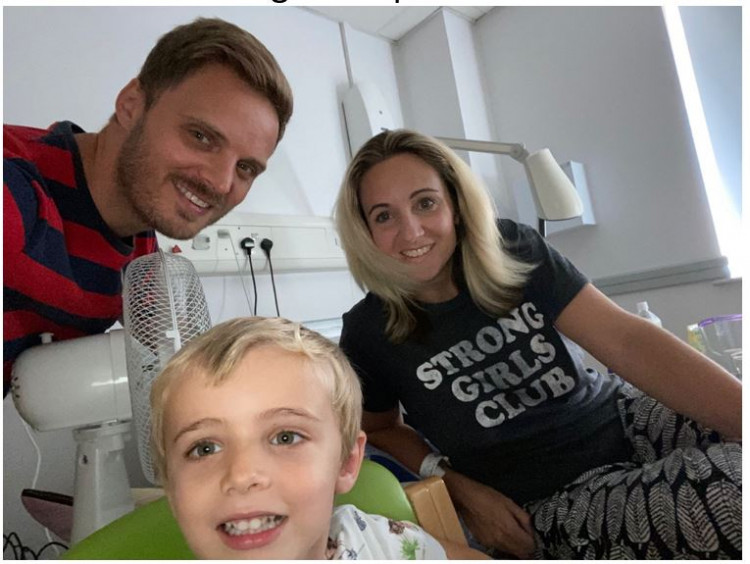 She said: "I love the work I do so much that it doesn't feel like work and is a welcome distraction to all this. In fact I believe going through this has given me a heightened awareness of what truly matters and working with people at a deeper level.
"My clients and members have been so supportive – it really shows how important community is during their hard times."
The next steps for Lauren and how to follow her journey
Lauren is due to start chemotherapy later in September or early October. She has a Go Fund Me page if you are able to support her and want to see the latest updates:
https://www.gofundme.com/manage/help-lauren-through-bowel-cancer-treatment