Introducing Andree Frieze, The Green Party Candidate for the South West London constituency for the London Assembly
By Ellie Brown - Local Democracy Reporter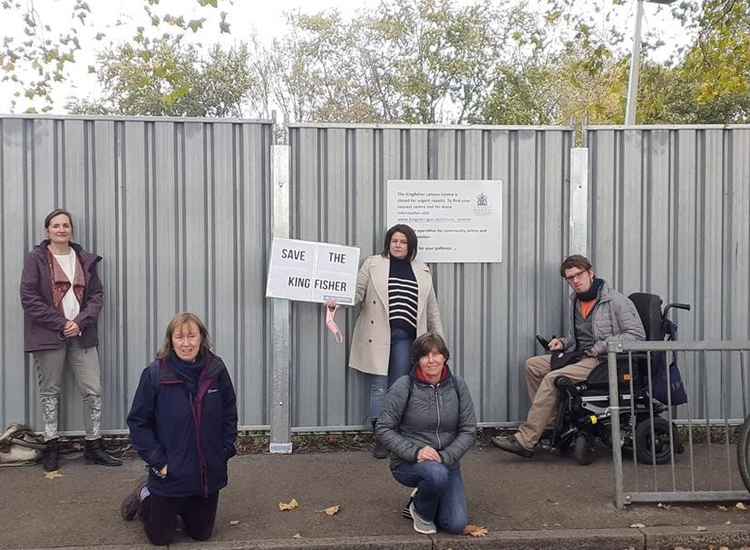 Green London Assembly candidate Andree Frieze (left) with Kingston Councillor Sharron Sumner (middle) and Kingston Green Party launching their campaign to save the Kingfisher Leisure Centre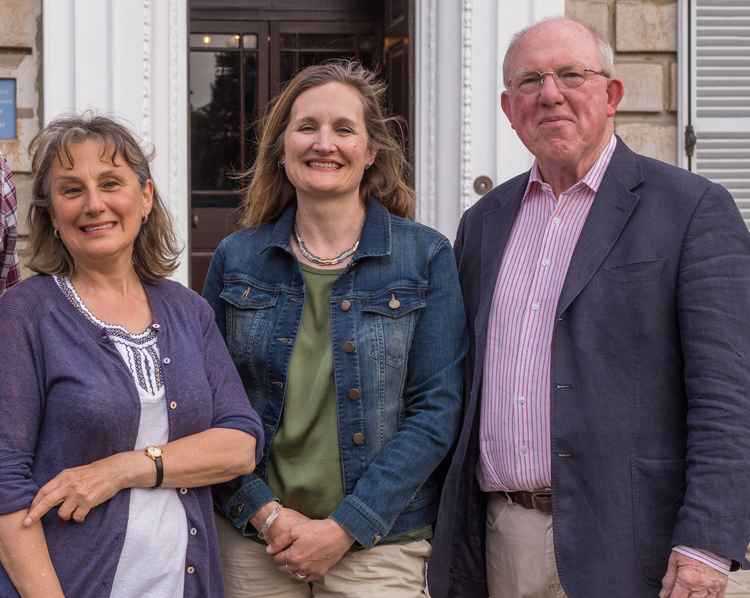 Green London Assembly candidate Andree Frieze (middle) with fellow Richmond Councillors Monica Saunders and Richard Bennett
Postponed for a year due to the coronavirus crisis, the elections for the London Assembly and the Mayor of London take place on Thursday 6th May.
The Green Party's candidate for the South West London constituency, which covers the boroughs of Richmond, Kingston and Hounslow, is Richmond Councillor Andree Frieze.
Andree's connection to South West London goes back over nearly 40 years as she has lived in Richmond borough for most of her adult life.
She and her husband moved to Ham in 2001, where their two sons attended local schools.
Andree plays her part in the community as she volunteers for Ham Parade Market, Ham & Petersham Neighbourhood Forum and Ham & Petersham SOS.
Andree worked as a journalist and editor for nearly 20 years, before becoming a politician when she was elected onto Richmond Council in 2018 to represent Ham, Petersham & Richmond Riverside.
She and her fellow Green Party Councillors have made an impact well beyond their numbers.
She says: "Richmond Council was one of the first in the country to declare a Climate Emergency, with our proposal attracting full cross-party support.
"It is also now an accredited Living Wage payer and it has agreed to call on the Government to run a Universal Basic Income trial, both as a result of Green Party actions.
"I have also campaigned with Kingston Green Party to stop Kingsfisher Leisure centre from closure and redevelopment and to save the Seething Wells filter beds as a local nature and wildlife asset and a national heritage asset.
"In Hounslow, I have worked with campaigners to highlight the dangers to the Green Belt and Metropolitan Open Land by Hounslow Council's development plans."
For the past 18 months Andree has been working at City Hall for the Green Assembly Members, so she knows how the London Assembly works from the inside.
She has seen how they hold the Mayor to account and how they have improved lives for Londoners, such as the extra £70million in funding they won for youth services across the capital.
Andree says: "It's time for a 'New Start for London' and we need to think radically and act quickly to ensure a Green recovery, to make London the greenest city in the world.
"My campaign priorities are:
- prioritising homes for key workers at a Living Rent and winning the power from Government to set rent controls in London;
- creating a single zone for tube and rail, just like we have on buses, helping everyone in outer London pay less for travel;
- investing in green energy and new jobs, with warmer homes and new funding to cut fuel poverty." On 6th May you have three votes: one for Andree as your constituency Assembly Member, one for the Mayor and our Green Party candidate is Sian Berry and, finally, one for the London-wide Assembly Members which is voted on by proportional representation. In this election you can truly vote with your heart - and your head - to vote Green.
Promoted by Caroline Wren on behalf of the Richmond & Twickenham Green Party, 80 Fulwell Road, Teddington TW11 0RA.