Spencer Knight says that new signings are imminent at Kingstonian
---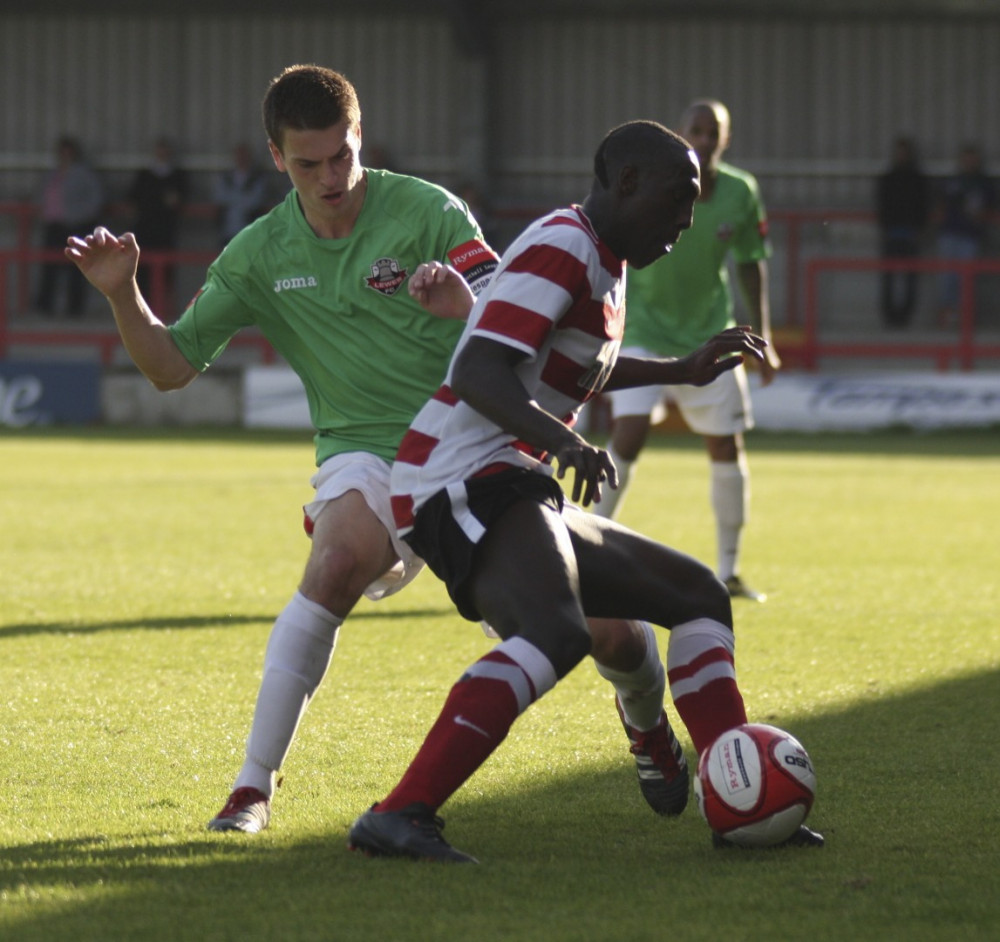 "If all goes well then, they will be over the line and in the squad for Saturday."- Spencer Knight. Photo: James Boyes.
New Kingstonian boss Spencer Knight said that new signings in forward areas are imminent at Imperial Fields as he looks to solve attacking issues.
Kingstonian have scored just 20 goals in the Isthmian League Premier Division so far this season, the fifth least in the division.
In his first interview since taking over from Lee O'Leary, Knight said that he was looking to add diversity to the K's attacking options.
Speaking to club media, he said: "I am mostly looking at attacking players and hopefully we will have a couple of fresh faces in for Saturday.
"I can't name who they are at the moment, but there will be a couple of new faces at training tonight and if all goes well then, they will be over the line and in the squad for Saturday.
"The players know that that is where we need to improve, and it is not just personnel, the players we have need to make better decisions, and us as a coaching staff have to coach them better.
"It is a whole effort, but a couple of new faces might just help to ignite that and that is what we are looking for.
"Primarily I want a bit more pace in the team, and that is what we have lacked at times, to be able to counter and get in behind teams.
"We have been quite predictable and easy to play against, which is something that I don't like."
With regards to outgoings, Knight also confirmed that Tyrese Owen has been on trial with Championship club Huddersfield Town with the view to a potential move to the John Smith Stadium.
He said: "We knew that he [Owen] was going up there, that is why he wasn't available for us on Tuesday.
"I spoke with Tyrese yesterday and he said that it went well, so from his perspective I hope that he gets offered something, he has done brilliantly for us and certainly deserves his chance at a higher level.
"It is a massive jump up to the Championship, but in terms of his physical ability and his technical ability he can make that jump.
"Hopefully they will take a chance on him, but he is going to be in with us tonight, so we will see how that goes.
"I don't know whether he is going to be available for us on Saturday or not, it will all depend on whether he gets an offer.
"He is a good player and a good lad, so I do hope he can kick on, and it will be another success story for the football club."