Kingston: How to Fool Proof your investment returns
By Ellie Brown - Local Democracy Reporter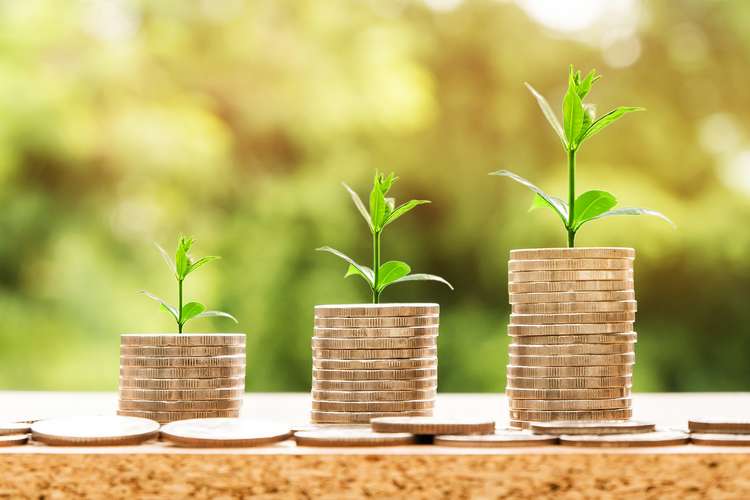 Kingston: Here's how to help get good returns on your investment (Image: Pixabay)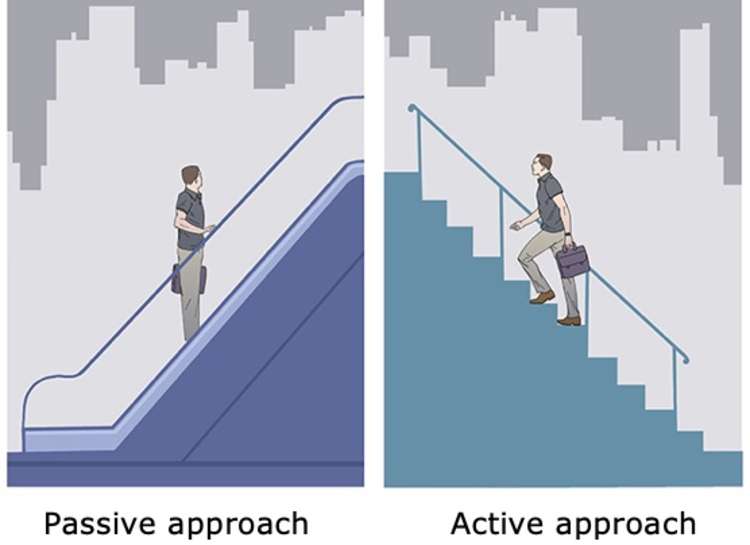 Active versus passive investing (Image: Holland Hahn & Wills)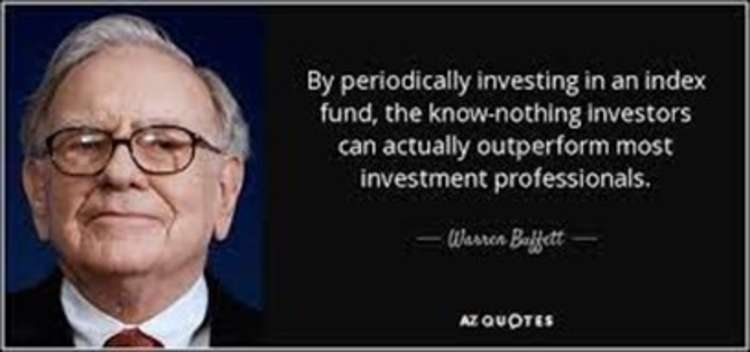 Sage advice from Warren Buffett
In this article, Kingston financial advisor Jason Lurie, explores different types of investing and how to get the best returns on your money.
Two men are chatting. For the sake of argument, let's call one 'The Sage' and let's call the other 'the young Buck'.
Buck: Is there an investment method I can use that will guarantee me inflation beating returns?
Sage: Ah that depends.
Buck: On what?
Sage: diversification, time, discipline, fortitude.
Buck: Please explain.
Sage: First principles state that 'risk' and 'return' are related. If I invest my money with a small start-up company to help it grow (buying shares), then I am entitled to a return on my investment. If I place my faith in one single company and it does well, then my return could be high (which is positive), but what if it does badly, or perhaps fails despite my investment? Well, then I lose out, my return is negative.
Buck: That feels risky. How do I improve the odds of my receiving a positive return?
Sage: I could choose to invest my money into a well-established successful company, but my 'risk' is lower, so my expected return is lower. But even well-established companies can have problems; for example, some years ago British Petroleum (BP) suffered a major setback due to the infamous 'Deepwater Horizon' Oil spill. Shares dropped in value and dividends were suspended for some time.
Buck: I need to do better than this.
Sage: If instead of investing my money into one company, I spread it amongst several companies, then my chances of success increase. However, for most people buying shares in multiple companies is not practical because their financial resources are limited, and there are thousands of firms to choose from.
Buck: How about I employ an expert to help me choose which shares to buy?
Sage: The principle behind this is sound. In fact, this is often called 'fund management' and the people who choose the shares are usually called 'fund managers'.
Buck: So, I choose the best fund manager and it's done?
Sage: Not so easy – because often the managers that did well last year don't do well this year! Added to which, there are thousands of managers to choose from.
Buck: I'm so confused.
Sage: Let me simplify for you: - very broadly fund managers fall into two camps, 'active' fund managers and 'passive' fund managers.
Active fund managers usually select a small number of companies to buy shares in (from a very large pool), that they believe will do better than the 'average'. They use research and expertise to choose which shares to buy, and they charge a hefty fee for this. If they do well you do well, if they don't pick the right companies then you don't do so well. There is a lot of evidence to say that, on balance, active fund managers do a little less well than the 'average' of the whole market they invest into. However, if you choose the right manager then your returns will achieve a better return than the average.
Passive fund managers try and buy the whole market and therefore their aim is usually to obtain the average (known as index investing). The term 'passive' is because the managers are required to buy and sell shares based on maintaining the average, rather than using their 'intuition' or 'skill'. They charge a lot less than active fund managers, but your return will never be higher than the average (or much lower).
Buck: So where does diversification, time, discipline, and fortitude come into investment?
Sage: True diversification is a key component for the successful investor. By this I mean to broadly diversify between asset classes (shares, bonds, property, cash) and countries worldwide potentially gives the best chance of success. Time in the market is often cited, because returns are not usually linear, so you need to be invested all the time to capture the best returns. Discipline and fortitude are key because you need to stick with it, ride out market downturns, to achieve returns in the positive times and there are many so called 'pundits' out there telling you to sell, that it's different today, you should be invested in sector A not sector B, and so on.
Buck: Therefore, what you're saying is that I should choose a global diversified portfolio of index trackers, invest and 'sit on my hands' for as long as possible?
Sage: In its simplest format, yes, you could do a lot worse. To quote Warren Buffet, (also known as 'The Sage of Omaha') "A low-cost index fund is the most sensible equity investment for the great majority of investors," said Buffett. "By periodically investing in an index fund, the know-nothing investor can actually out-perform most investment professionals."
Buck: Where can I find out more about all this?
Sage: There has been much research over many years and there are plenty of articles available via the internet, however, why don't you check out a successful firm of financial planners called Holland Hahn & Wills, who regularly publish down-to-earth prose and videos. In fact, you can listen to two of their partners, Simon Ainley and Amyr Rocha-Lima, talking about Active v Passive in their recent Fireside Chat: www.hhw-uk.com/active-vs-passive-a-debate/ They quote some interesting studies in their chat, and offer some useful insight, especially for those among us that prefer to obtain some professional help.
If you have questions or comments I'd love to hear them, please feel free to contact me on 020 8943 9229, or via email at [email protected]
If you want to know more about this area or perhaps want a second opinion on the way your own wealth is managed, we'd be delighted to have a conversation with you.
You can visit our website at www.hhw-uk.com.
Feel free to share this article with a friend.
This article is for information purposes and should not be treated as advice. Individual circumstances should always be considered prior to purchasing any financial products. For further information please contact your Wealth Planner.
Any views expressed above are based on information received from a variety of sources which we believe to be reliable but are not guaranteed as to accuracy or completeness.
Any expressions of opinion are subject to change without notice. Past performance is not a reliable indicator of future results. Investing involves risk and the value of investments and the income from them may fall as well as rise and is not guaranteed. Investors may not get back the original amount invested.
Holland Hahn & Wills is a sponsor of Kingston Nub News.
Their community-minded sponsorship means we can publish our local, high-quality journalism without intrusive adverts or clickbait.
Read more about the great work they do supporting Kingston's community HERE