Work begins on new specialist autism school in Chessington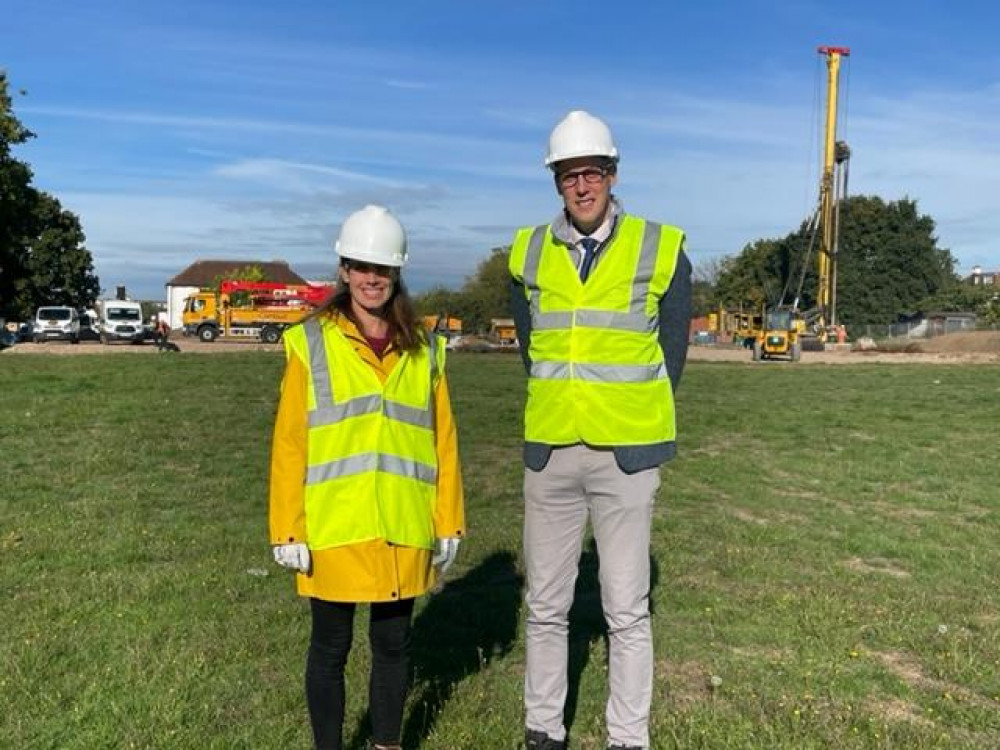 Kingston Council's Portfolio Holder for Children's Services including Education, Cllr Steph Archer and Ambitious About Autism's, Andy Nowak on site at Kingston's new autism school (Image: Kingston Council).
Building work has started on a brand new specialist school in Chessington to boost the number of school places for autistic children in the borough.
Kingston Council is working in partnership with national charity Ambitious about Autism and the Department of Education to deliver Spring School.
Set to open in September 2023, there will be places for up to 36 pupils in the first academic year. Over time the school will cater for up to 90 pupils aged 4-19.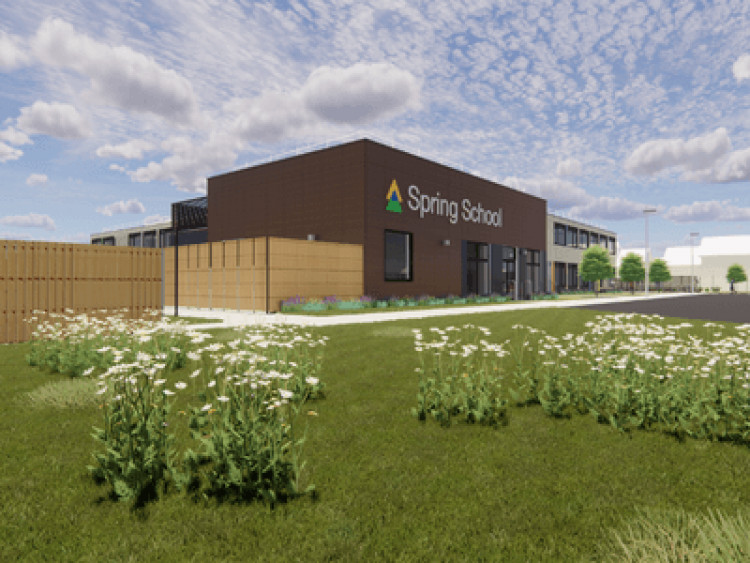 A forecasted CGI of Spring School set to open in September 2023 (Image: Spring School).
The new school will enable more autistic children to learn in their home community, supporting them to develop local friendship networks and increase opportunities for independence.
With autism the primary need in more than 40% of children in the borough with an Education, Health and Care Plan, Spring School will play a major role in Kingston Council's ongoing expansion of provision for children and young people with SEND.
Ambitious about Autism's Andy Nowak, who will be head of Spring School, said: "It is an immense privilege to have been appointed head of Spring School and to lead the development of this fantastic new provision for autistic pupils.
"Spring School will equip young people with the academic qualifications and personal skills needed to thrive in school and beyond. We will offer pupils the best of both worlds: special needs provision combined with a curriculum that follows the national curriculum.
"Working in partnership with young people, parents and carers and the whole community, we will develop a wonderful new learning environment where autistic young people can reach their academic potential, strive for independence and lead rich and fulfilling lives."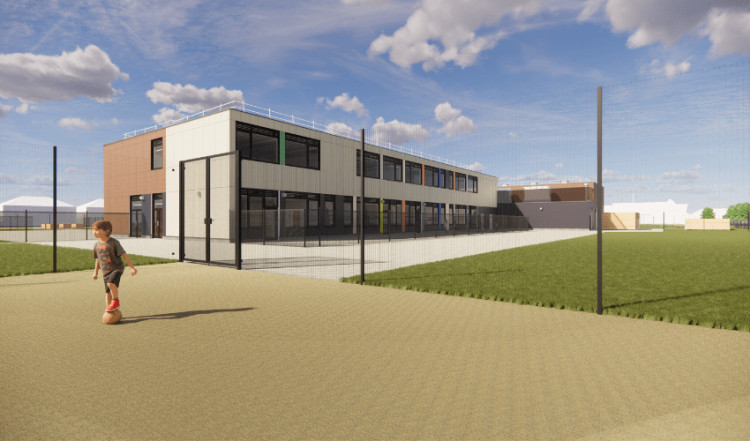 Kingston Council's Portfolio Holder for Children's Services including Education, Cllr Steph Archer added: "Supporting children and young people to have the best possible start in life is a top priority for us at Kingston Council. We're committed to ensuring children with special educational needs and disabilities can learn in the heart of our community, rather than having to travel to schools well outside the borough.
"We have long hoped to have an autism-specialist school within our borough, so to see building work begin on site is fantastic. We at Kingston Council are proud that we've been able to provide this former junior school site and bring it back into educational use.
"Spring School is on track to open in September 2023 and we're looking forward to working with Ambitious about Autism to make it the outstanding special school that we and local families all want to see."
For more information about Spring School visit www.springschool.org.uk