Top tips to a successful retirement from our local financial experts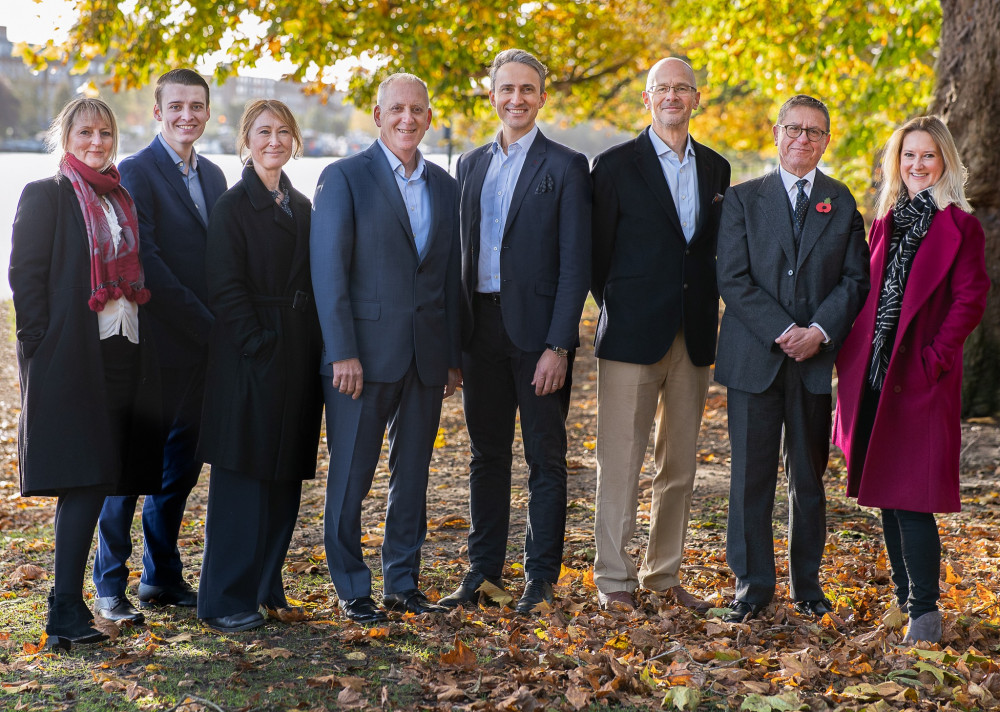 Successful retirement planning involves taking a close look at your finances. Although this may fill you with an initial sense of dread, our Nub sponsors want to make this process a whole lot easier for you and rule out any feelings of fear or concern.
Holland Hahn and Wills based in Kingston are experts in financial planning who have been providing financial advice for residents in and around the area for over 30 years.
The team helps to deliver financial peace of mind, allowing clients to enjoy a worry-free retirement and concentrate on what really matters to them.
When it comes to approaching the idea of retirement, HH&W indicate we fall into one of three categories.
The Optimist: Retirement will be fantastic! One long holiday with endless sunshine, no worries, lazy days, perfect health and unlimited income.
Biggest fear: None – obviously!
Biggest regret: I should have been more realistic.
Likely outcome: Money worries and disappointment.
The Pessimist: Whatever I do in retirement, I must never run out of money. I need to keep my nest-egg back in case the roof needs fixing, I'm going to need to change the car within the next 10 years and what if the children need money? Hopefully it will all become clearer next year and until then it's best if we just hold back on doing anything.
Biggest fear: Is it next year that my money will run out?
Biggest regret: I never realised that I could have done so much more.
Likely outcome: Regret, worry and wasted opportunities.
The Realist: My retirement will may be one third of my life and I'm going to give it my best shot. I know I can't afford everything so I'm going to concentrate on what's really important to me. I will cost my retirement and make sure it matches my likely income. I will make provisions for future ends and learn about investing and the effects of inflation.
Fears: None.
Regrets: None.
Likely outcome: I will be able to live my best retirement without fear or regret, knowing that I have a system that will make sure that I will never run out of money.
Whether you are an optimist or a pessimist, it is possible for everyone to adopt the habits of a realist.
When speaking to clients, HH&W identify three crucial steps that help guide members on their way to a stress-free retirement.
1. Assess your Current Situation
Carry out two simple calculations:
Total savings/investments (including pensions) – Total Debt (including mortgage) = Net assets
Monthly after-tax income – Monthly expenditure = Amount available for retirement planning
2. Estimate your potential retirement situation
Rework the above calculations using your own estimates at your chosen retirement date.
If you have a 'final salary' occupational scheme, your annual statement will tell you your likely income at retirement. Get a projection of your state pension at retirement via the government Gateway and add these into the mix.
You may need to consider reducing current expenditure to save for your future – you will not be alone!
Consider potential investment returns and long-term inflation and factor these into your calculations.
3. Invest wisely – plan ahead
Retirement planning can secure your future. It is too important to be left to chance. Holland Hahn & Wills have been successfully helping families plan and invest for retirement for over 30 years and offer impartial, objective advice.
To be looked at by a firm that is interested in you and not just your money, speak to Holland Hahn & Wills to discuss your financial situation.
An initial chat is free, with no obligation and could save you a lot of worry. Visit their website now to find out more.
Holland Hahn & Wills are sponsors of Kingston Nub News.
Without support from local community-minded businesses like them we would not be able to provide the dedicated local news we do every week, thank you.