Time to Change Kingston teams up with Sarah Hollebon to talk fashion and mental health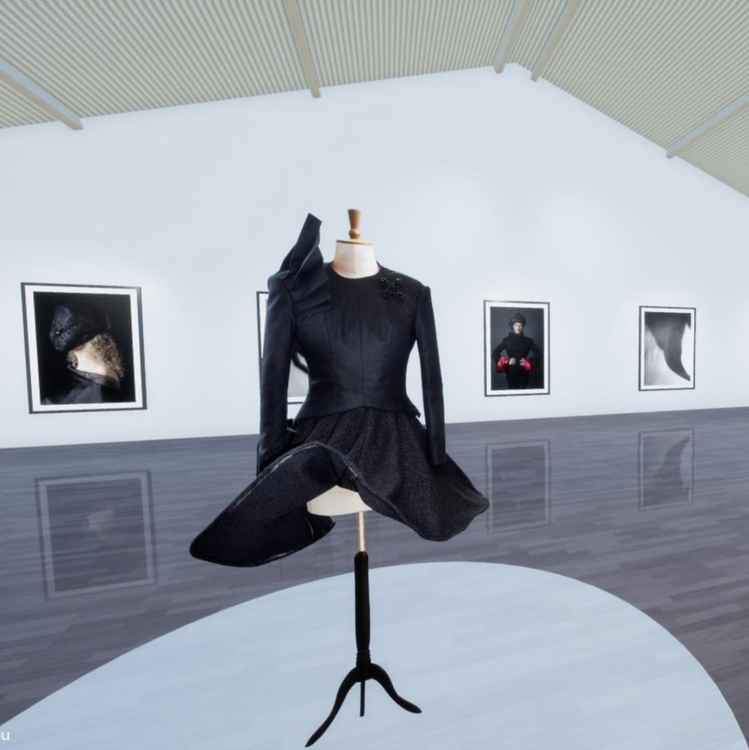 'Death Over Time Part 2' virtual fashion exhibition (Credit: @sarah_hollebon on Instagram)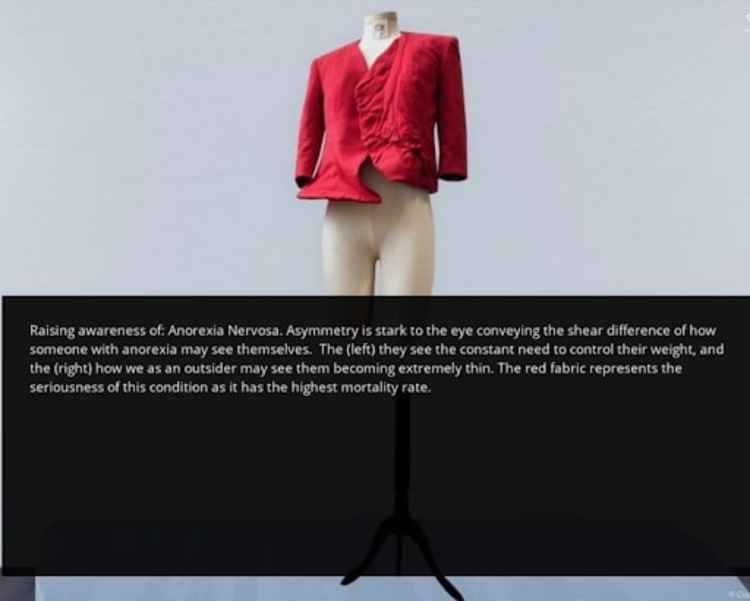 'Death Over Time Part 2' virtual fashion exhibition (Credit: @sarah_hollebon on Instagram)
Time To Change Kingston has teamed up with fashion designer Sarah Hollebon to deliver a series of live online talks with fashion industry professionals about mental health.
Time to Change is a social movement aiming to change the way people think about mental health, removing the stigma attached to create a more mental health-friendly Kingston.
Sarah Hollebon is a rising British fashion designer with a mission to normalise conversations on social issues. She gives talks on a wide range of mental health topics and has previously spoken for Creative Voices Mind and What's Going on in Your Head.
Sarah will be hosting a number of talks with industry experts throughout February, asking them questions like: 'Can fashion be a kinder industry to work in?' and 'Is the fast pace of the fashion industry a contributing factor to people's mental ill health?'
Her first solo virtual art exhibition 'Death Over Time Part 2' is also running in conjunction with these live conversations. Anyone can use their computer to take an immersive tour through her virtual gallery, which features fashion designs that tackle such topics as depression, obsessive compulsive disorder and anorexia nervosa.
The first talk, which featured model Chantay Watson happened yesterday afternoon over Zoom and received positive reviews on social media.
One person commented: "I thought the interviews were really insightful, helping me gain a better understanding of each mental health disorder. An amazing exhibition!"
The rest of the lineup has also been announced, so register on eventbrite now to receive a link:
Wednesday 3 Feb, 6pm – Chantay Watson
Model represented by Frame Perfect Friday 5 Feb, 6pm – Rosie Minako
Model and social activist
Wednesday 10 Feb, 6pm – Antonia Latz
Model and dancer represented by Frame Perfect Thursday 11 Feb, 6pm - Nafisa Tosh
Designer/maker and tailor on photoshoots
You can also explore Sarah's live virtual fashion exhibition HERE
Trigger warning: please note that these images and conversations may contain difficult subject matters related to mental health, which you may find upsetting.
New kingston Jobs Section Launched!!
Vacancies updated hourly!!
Click here: kingston jobs