Surbiton: Work starts on rolling out 20mph speed limit across neighbourhood
By Ellie Brown - Local Democracy Reporter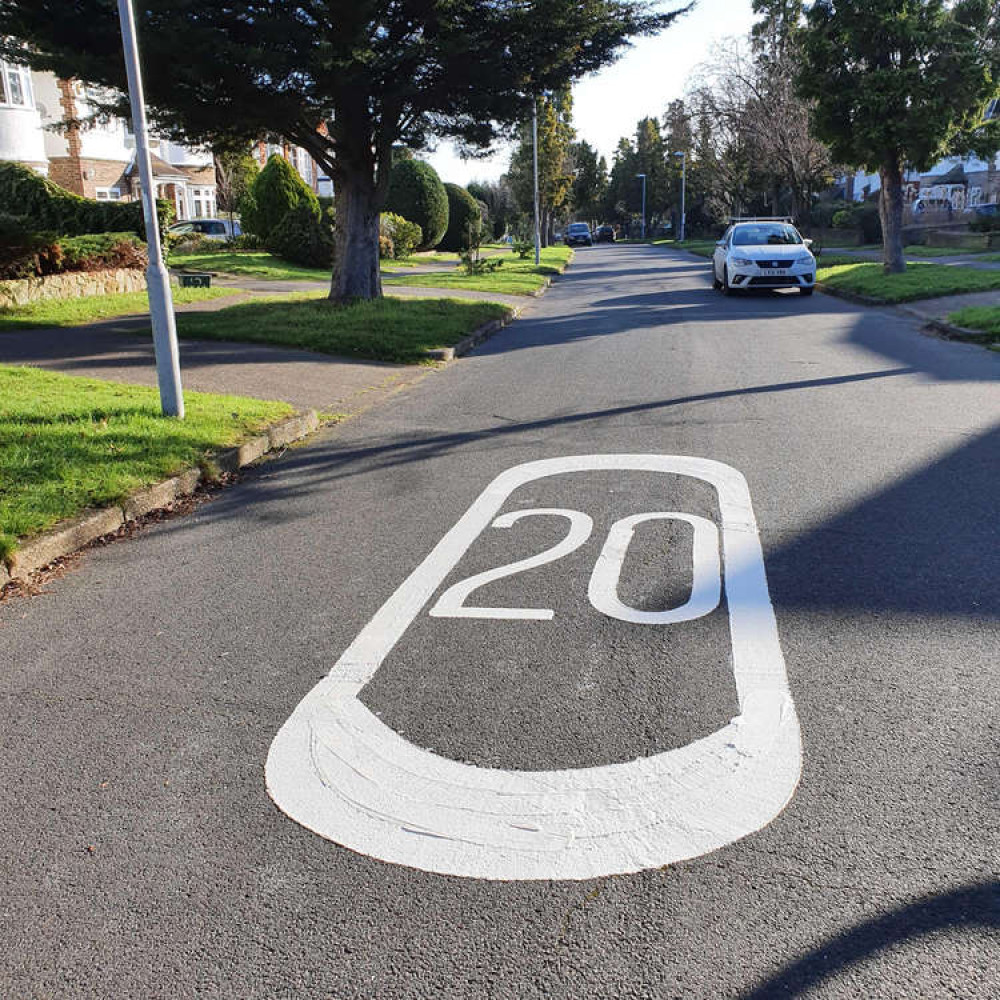 Surbiton is becoming a majority 20mph neighbourhood - here are the roads the new speed limit applies to
A TWENTY mile per hour speed limit is being rolled out across most roads in Surbiton neighbourhood this month.
The 20mph limit will legally be in force from 7 March and work to install new signage and road markings has started taking place.
The new limit will apply to all residential roads in the neighbourhood plus the main roads Brighton Road, Upper Brighton Road, Portsmouth Road, Hook Road and Ewell Road.
Surbiton neighbourhood stretches from Maple Road and Marsh Lane in the north to Herne and Ewell Roads in the south and is bounded by the Hogsmill and Long Ditton.
However, private roads, the A3 and roads under TfL control in the area will not have the limit applied.
This includes the A240 east of the A3 interchange at Tolworth and the A243 south of the interchange at Hook.
The news comes after Kingston Council's Surbiton neighbourhood committee voted to make the area majority 20mph in June last year.
The original proposal was that just the residential roads would have the limit - but Green Councillor Sharron Sumner, backed by Lib-Dem Councillor Liz Green, successfully amended the motion at the meeting to include the main roads.
The decision was voted through despite people living in Surbiton being split on the policy.
A consultation ahead of the June meeting had a 50:50 divide between comments in favour and against the change, with 197 on each side.
Following the meeting, a formal consultation on the Traffic Management Order (TMO) to make the area 20mph received 39 comments of support and 49 objections.
Papers for a December 2021 meeting considering the comments show that Kingston Council officers recommended that the objections be set aside.
"It is considered that the proposals will make our roads safer, reduce the number and severity of road casualties caused by excessive speed, and make our roads easier to use and attractive for our residents," the report author wrote.
"It is anticipated that this will help reduce air pollution and encourage more people to travel by sustainable active travel modes."
This was voted through by councillors at the Surbiton neighbourhood meeting, giving the green light to the 20mph changes.
Reducing neighbourhood speed limits to 20mph was also a key manifesto promise by Kingston Liberal Democrats - who won a majority on Kingston Council in 2018.
Commenting on the move to 20mph, Chair of the Surbiton neighbourhood committee Councillor Alison Holt said: "I'm so pleased that Surbiton is finally getting a 20mph speed limit.
"This is something that has been rolled out successfully in other London boroughs and I'm delighted it's come to Kingston.
"By reducing the limit, it will make our streets safer and reduce both the risk and severity of any accidents.
"A 1 mph reduction in average speed reduces the accident rate by 5% and a 20 mph speed significantly lowers the risk of fatality.
"Together we're making our neighbourhood safer, cleaner and greener."
Related stories
Two more Kingston school streets made permanent
Third Kingston low traffic neighbourhood made permanent
[L]