Rare bird from Africa spotted in Kingston - mystery over how it arrived
By Ellie Brown - Local Democracy Reporter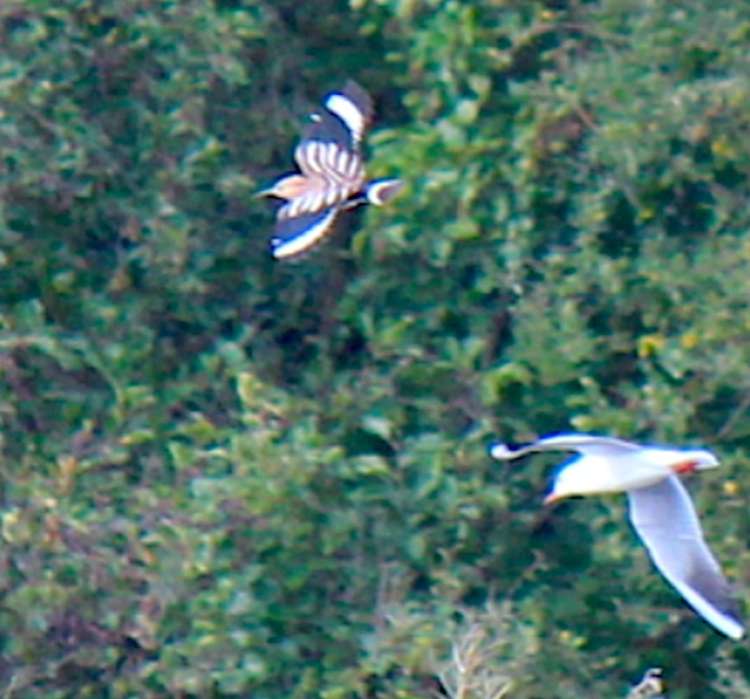 The rare Hoopoe bird was seen in Kingston this week (Image: Seething Wells Action Group)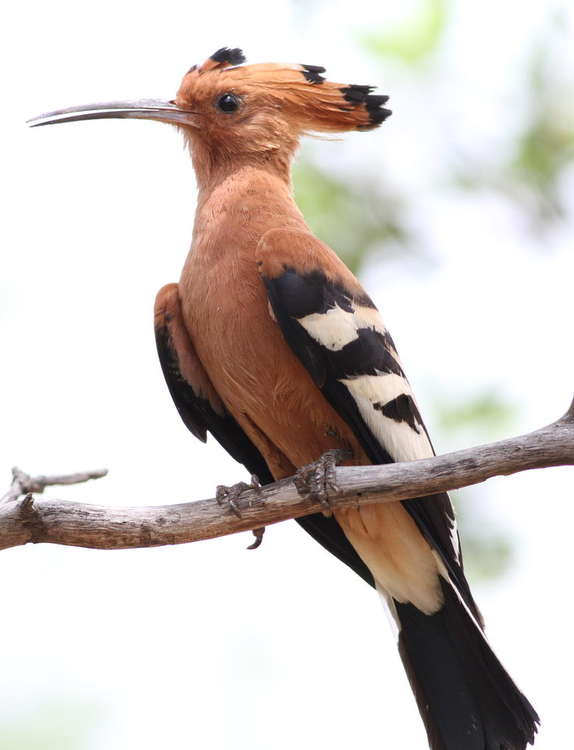 The African hoopoe with its 'crown' of feathers (Credit: Derek Keats, CC BY 2.0)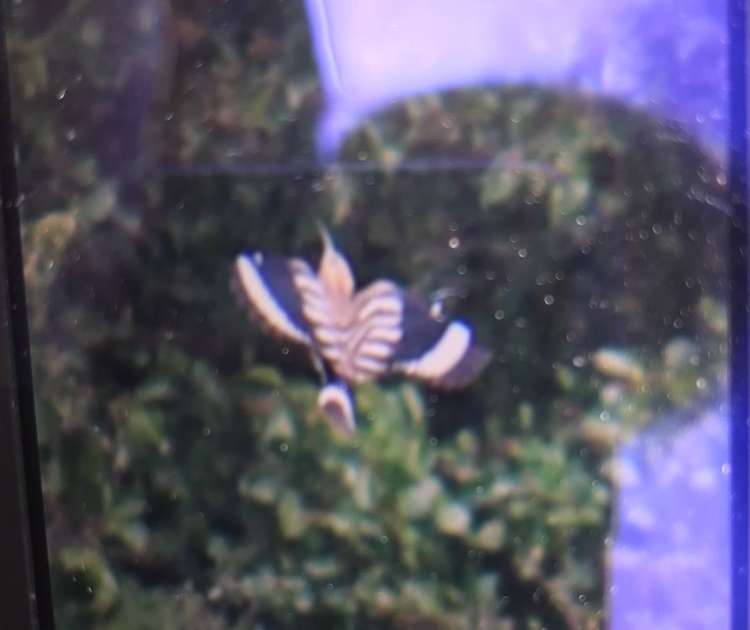 Linda Pryke, @pondprodder on Twitter,
KINGSTON bird-lovers were sent into a flutter after a rare 'Hoopoe' was spotted near the Thames, but why the bird arrived is a mystery.
The Hoopoe, which is the national bird of Israel and remarkable for its 'crown' of feathers and black and white striped body, was seen over Seething Wells filter beds on Monday (1 November).
Keen-eyed activists with the Seething Wells Action Group (SWAG) snapped the bird as it flew over the disused waterworks off Portsmouth Road, known as a nature 'haven' where many rare birds, bats and other creatures nest and graze.
The Hoopoe was also spotted by Linda Pryke, the BDS County Dragonfly Recorder for Surrey & Middlesex, who shared a photo showing the bird's distinctive stripes on Twitter.
But why the bird ended up in Kingston is a mystery.
Hoopoes prefer warmer climates and don't breed in the UK according to the RSPB.
The birds do migrate north and around 100 visit the country each year but this tends to happen in spring around March, not November.
SWAG believe the bird was blown-off course while migrating and this seems the likeliest explanation - yet it still raises questions over why the bird was migrating out of the usual times.
Sadly for birders hoping to catch a glimpse of the Kingston Hoopoe, the bird has left the area and was last seen flying towards Hampton Court.
On Twitter, Ms Pryke revealed that she noticed the bird because it had been chased off by a magpie and crow - perhaps explaining its abrupt departure.
More stories
Seething Wells: future of key Kingston biodiversity site debated in Parliament