Meet the new Kingston Women's Institute helping to build relationships across the borough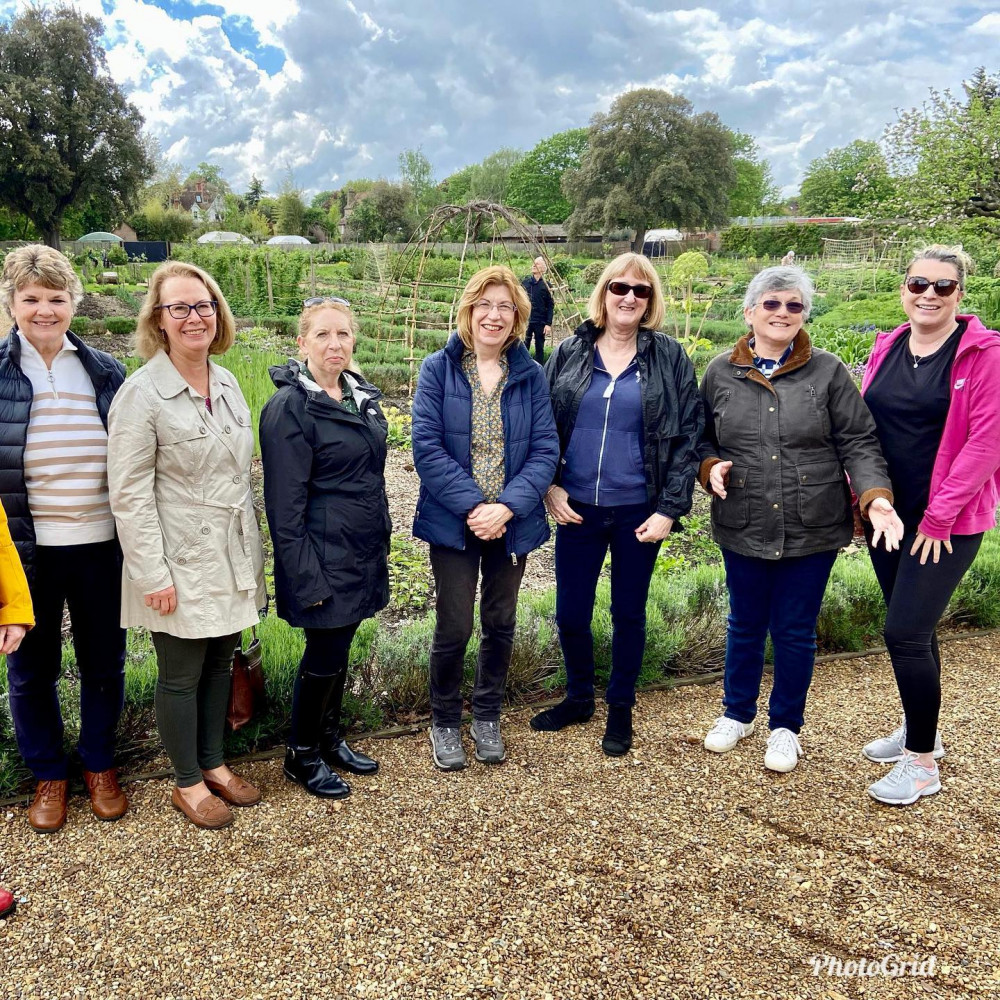 Members of Kingston WI on a trip to Ham House (Credit: Kingston WI)
The Women's Institute (WI) was established in 1915 to give women a voice and to be a force for good in the community.
Today, it is the largest women's organisation in the UK and in November 2022, saw the launch of its latest WI, in Kingston.
Spearheaded by its president and Kingston resident Amanda Adams, the newly-formed institute has hit the ground running, creating a safe space for mothers in the borough often struggling for downtime due to the endless battle of battling motherhood with work, to come together and engage in a range of stimulating workshops, talks and day outs.
Commenting on Kingston WI, President Adams said: "The new Kingston W.I. defies stereotypes - our focus is on a welcoming group, a variety of activities and interesting presentations that centre on our local community. We already have a wide range of members and are keen to welcome more!"
Meeting on the third Thursday of every month at the Kingston Quaker Centre from 7.30 - 9.30pm, social, craft and walking clubs are also run on a regular basis.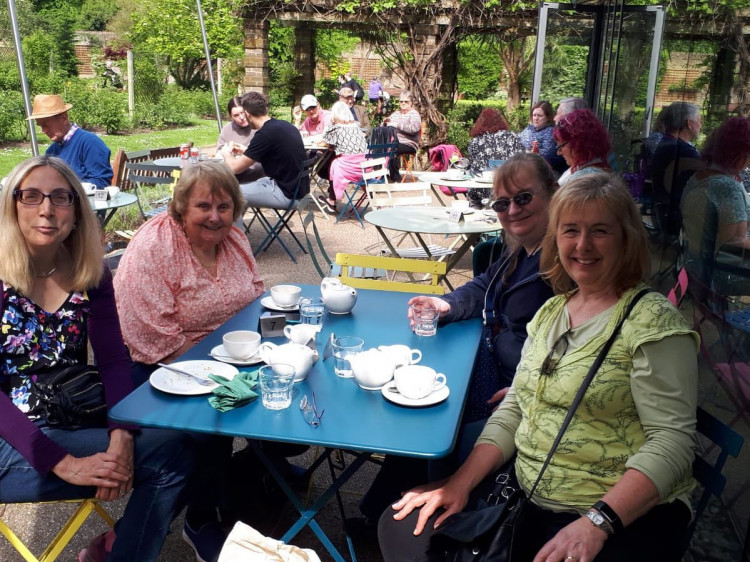 Kingston WI's Craft Club at the Sunbury Embroidery Gallery (Credit: Kingston WI)
Last Thursday (May 18) saw Kingston WI's monthly meeting welcome Sandy Cragg and Pippa Heasman from All Saints Kingston, who discussed the church's embroidery project, a visual record of Kingston's Saxon Heritage, which marked the anniversary of the crowning of King Athelstan- the first King of England.
The female-led production of the project was highlighted at the meeting and helped to underline Kingston WI's ongoing mission of empowering women throughout the Kingston borough.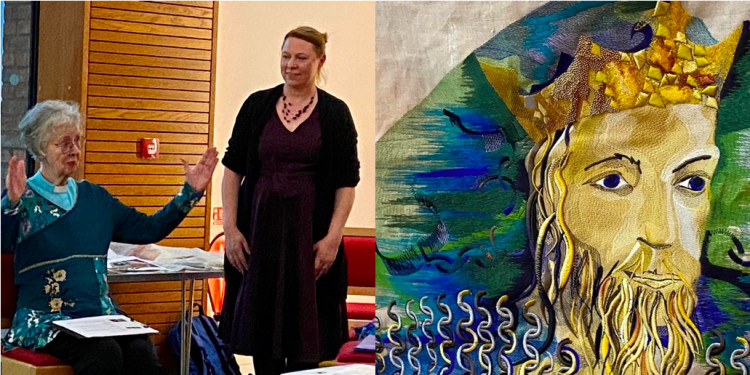 Kingston WI played host to 'The First Kings in Embroidery' talk last Thursday
Despite only launching in November, Kingston WI is already 35 members strong and is seeing its monthly meeting attendance rates grow rapidly.
Events already in the diary for the remainder of 2023 include talks from Simone Kay, a Kingston-based stained glass mosaics craftswoman, Kingston Council's Biodiversity Officer, Elliot Newton, local jewellery maker and entrepreneur, Rose Gardner, and Baroness Natalie Bennett, leader of the Green Party from 2012-2016 and author of Change Everything – common sense politics for the Age of Shocks.
For further information on Kingston WI, including details on its 2023 programme and how you can get involved, contact infokingst[email protected] or visit the organisation's Facebook page here.