Make your move - 10 full and part-time positions to apply for in Kingston right now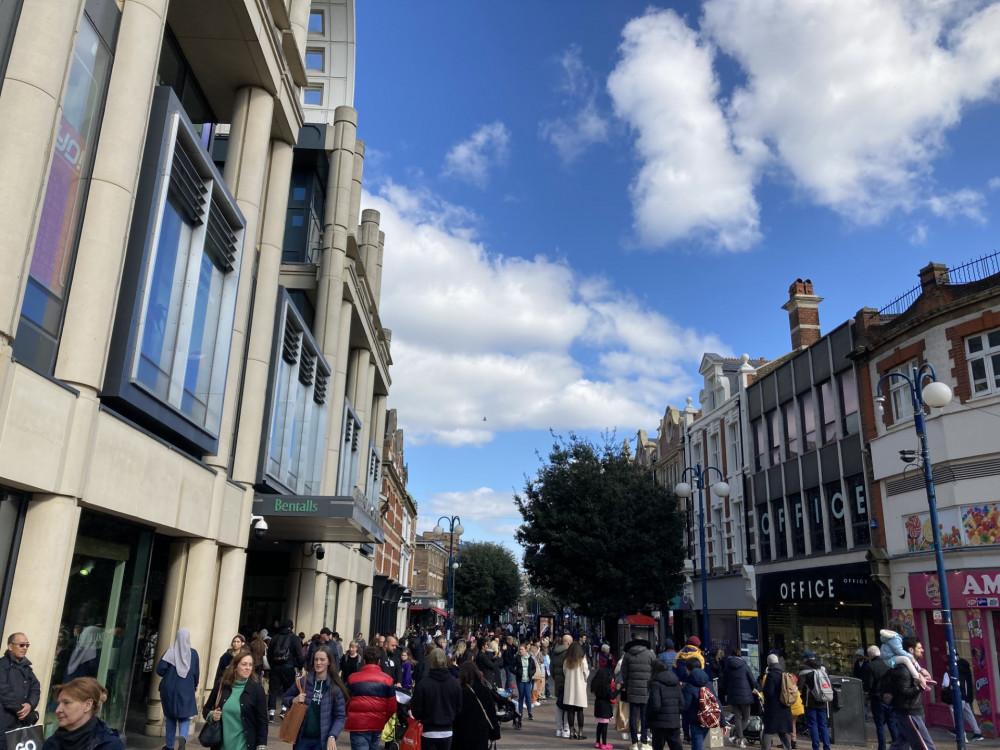 Check out Nub News' selection of vacancies that need filling across Kingston currently (Credit: Nub News)
Check out Nub News' selection of vacancies that need filling across Kingston currently, and remember, you can view all opportunities and add your own via our dedicated Kingston jobs page at the top of your screen!
Care Supervisor at Signature at Coombe Hill Manor
As a Care Supervisor, you'll be supporting and guiding a small team of care assistants, organising the team and leading by example. You'll help them develop through regular supervisions, one to ones and annual performance reviews.
You'll also be responsible for monitoring and reviewing residents care plans, ensuring they are adhered to by all team members. You'll ensure residents' daily progress is recorded and reported accurately. You'll also be performing care assistant duties with residents as required.
You will keep a cool head and take the lead when staff or residents need help, such as in the event of an emergency.
For a detailed job description and the application form, click HERE
Food and Beverage Assistant at Signature at Coombe Hill Manor
Food and Beverage Assistants deliver restaurant quality service to residents at Coombe Hill Manor with a smile. You'll welcome residents in, explain menu choices in a clear, concise way, serve food from the kitchen and take pride in keeping the dining room spotlessly clean. Your role will also support dining operations or food & beverage service in other areas such as the Private dining room, Café, Sky Lounge Bistro or special events as applicable to the home where you are applying.
You'll take dealing with complaints in your stride, ensuring the resident feels listened to and understood, and making sure the supervisor is informed of any issues quickly, in a calm and polite manner.
For a detailed job description and the application form, click HERE
Activities Supervisor at Signature at Coombe Hill Manor
Day-to-day, your main focus will be to identify and develop stimulating activities to meet each individual resident's varying needs, whether that's for assisted living residents or those with Dementia.
Ideally, you'll have worked in a similar role before, and will bring hands-on experience of supporting people with special physical needs and those living with Dementia. Some knowledge of event planning and hands-on artistic techniques such as ceramics, crafts and physical exercise would be a bonus.
For a detailed job description and the application form, click HERE
Marketing Officer at Landmark Arts Centre
The Landmark Arts Centre lives up to its name; housed in an iconic listed building in Teddington, southwest London, and reaching audiences across a wide area.
It is currently looking to recruit a Marketing Officer. The role will support the Landmarks activity across a range of marketing areas from design to on-site publicity to digital marketing and could suit someone in the early stages of their career looking to build experience and develop skills in an arts and cultural marketing role.
The successful candidate will be working from the venue box office which will give them a perfect opportunity to interact face to face with the Landmark's audience. It will be a great spot for developing a real understanding of our audience and communicating to them.
For a detailed job description and the application form, visit the link HERE
Environment Protection Officer at Kingston Council
The post is offered as a two-tier career grade post with the starting salary being dependent on skills and experience.
Kingston and Sutton Council are seeking a competent professional with experience in Environmental Health or Housing Standards to join the busy residential team.
Work is based on a shared service across Kingston and Sutton and deals with all aspects of residential environmental health. A typical day could see you dealing with housing standards, public health problems, noise or environmental nuisance, HMO licensing or working with some of the partners to tackle poor housing standards, fire safety, anti-social behaviour and fuel poverty.
For a detailed job description and the application form, click HERE
Creche Assistant at Nuffield Health
As Creche Assistant, you will create a safe, secure and stimulating creche environment - one where children can explore their potential.
You'll consider their physical, emotional, intellectual, social and psychological development. You'll do it through play and education, always keeping up with the latest changes in childcare legislation.
There will be opportunities to train in new techniques and approaches. But to join, you'll need proven experience in creche environment.
For a detailed job description and the application form, click HERE
Deputy Director of Sixth Form at Hollyfield School
The Deputy Director of Sixth Form will work closely with the Sixth Form Team to help raise academic outcomes, lead the UCAS programme and provide excellent pastoral support.
They will help to create and promote exciting opportunities to aid sixth form recruitment. They will strategically lead on a KS5 curriculum review and lead on gaining the views of all stakeholders to continuously improve what the sixth form has to offer. As part of this exciting role, they will need to lead and inspire a cohort of students, help to secure students' destinations and contribute to the enrichment programme so that student learning goes beyond the curriculum.
For a detailed job description and the application form, click HERE
Strategic HR Business Partner at Kingston University
The HR Business Partner will play a vital role in the implementation of all University strategies to enhance the culture and values to meet challenges within the sector. T
This will include (but not limited to) supporting and embracing the University's EDI Agenda, Workforce planning and transformation change programmes in collaboration with your colleagues within HR.
For a detailed job description and the application form, click HERE
Assistant Manager at Foot Locker
You can't think of anywhere else you'd rather be. You enjoy coaching and teaching your team to continually improve how they deliver a great in-store Customer Experience, and you're now ready to start leading the team with all aspects of the Customer Experience, including: store operations, training, employee management, visual merchandising, and asset protection.
In the absence of the Store Manager, you will assume all managerial duties. Your performance will be measured by your ability to drive sales and maximize profit goals for a specific store.
For a detailed job description and the application form, click HERE
Weekend Optometrist at Specsavers
Specsavers in Kingston are looking for a qualified and GOC registered Optometrist.
Alongside being a qualified and GOC registered Optometrist, the right person for this position will be confident, possess a strong worth ethic and a willingness to succeed.
You'll be passionate about your job and enjoy a fast-paced environment and are willing to go the extra mile for your customers and encourages your colleagues to do the same.
For a detailed job description and the application form, click HERE