Lifting of bans on social contact in June - roadmap out of lockdown announced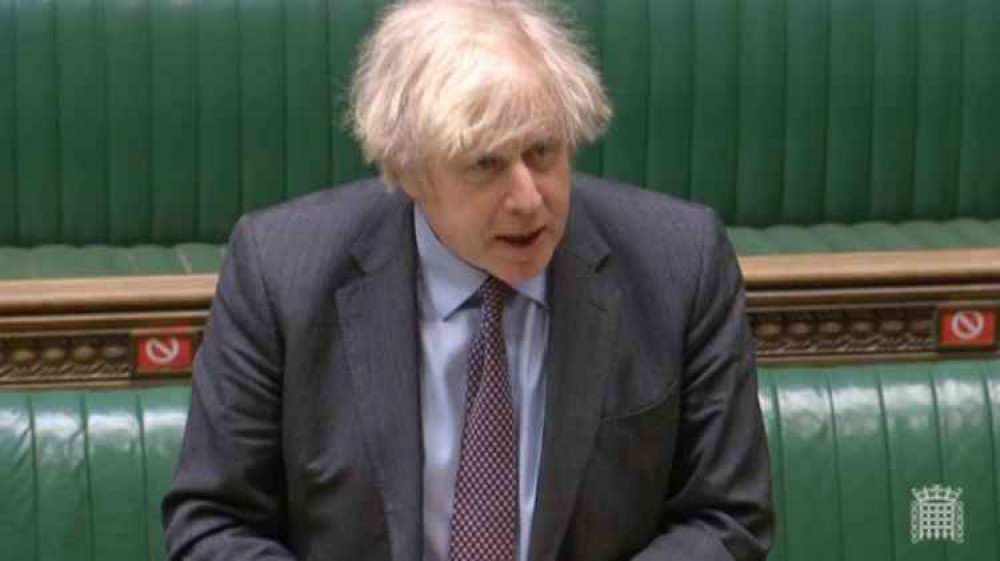 Prime Minister Boris Johnson spoke in the Commons this afternoon
All legal restrictions on social contact may end in June – with beer gardens reopening in April.
A new four-step plan to ease lockdown could see all legal limits on social contact lifted by June 21, Prime Minister Boris Johnson said today.
Up to six people from separate households could be able to meet in beer gardens from that date.
Shops, hairdressers, gyms and outdoor hospitality will reopen on April 12 in England if strict conditions are met.
It requires four tests on vaccines, infection rates and new coronavirus variants to be met at each stage.
Johnson told MPs the plan aimed to be "cautious but irreversible" and at every stage decisions would be led by "data not dates".
Dates to lift lockdown
March 8 - All schools will open with outdoor after-school sports and activities allowed.
Recreation in an outdoor public spaces - such as a park - will be allowed between two people, meaning they would be allowed to sit down for a coffee, drink or picnic.
March 29 - Outdoor gatherings of either six people or two households will be allowed. It is understood this will include gatherings in private gardens.
Outdoor sports facilities such as tennis or basketball courts will reopen and organised adult and children's sport, such as grassroots football, will also return.
Secondary school pupils will be required to wear face coverings in classrooms and shared spaces like corridors.
April 12: Non-essential retail, hairdressers, nail salons, gyms and outdoor areas in hospitality venues (such as beer gardens) set to reopen - along with libraries, museums, zoos and theme parks.
Self-contained accommodation will reopen, but people will only be able to stay with members of their household.
May 17: Pubs, restaurants, cinemas, hotels, B&Bs and children's play areas set to open their doors once more, with fans allowed back into sporting events.
Most rules on social contact outdoors will be lifted, while mixing of different households will be allowed indoors. Up to 30 people will be allowed at weddings, funerals, wakes, receptions and christening