Kingston University's Town House wins prestigious EU Mies van der Rohe Award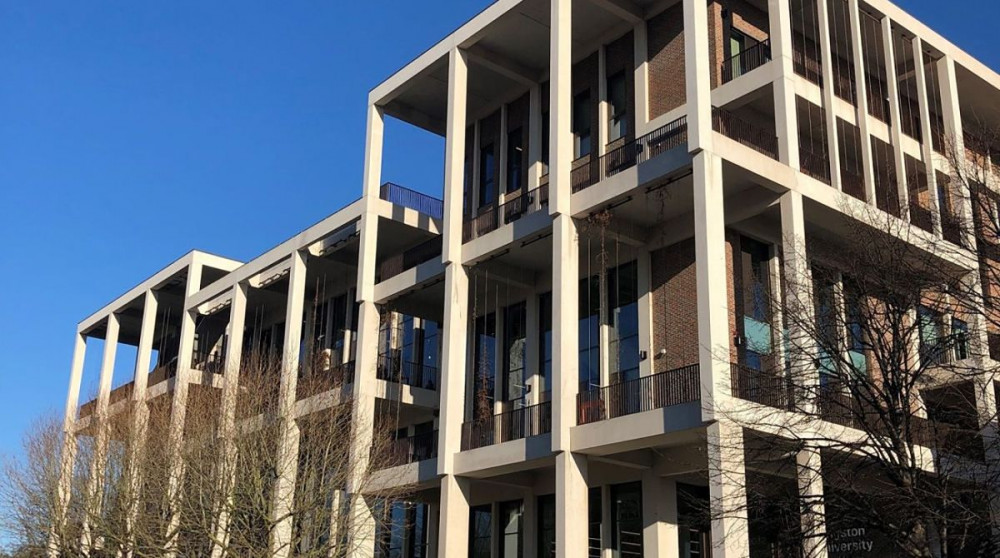 Kingston University's Town House building
Kingston University's Town House building has been named the winner of the EU Prize for contemporary Architecture - Mies van der Rohe Award, the highest accolade in European architecture.
The decorated recognition for Town House places the landmark building in illustrious company as one of only three UK projects ever to have won the prestigious European Union prize.
The two previous UK winners include the Stansted Airport terminal by Foster and Partners and Nicholas Grimshaw's Waterloo International railway station.
Kingston University's Director of Estates and Sustainability, Sean Woulfe said: "I am extremely proud that this leading European prize has been awarded to Town House, which was built with such skill by Wilmott Dixon and has been embraced by the University's students and staff alike.
"It is a huge statement of confidence for Kingston University and gives us a strong presence in the wider community. To have been named the winner from a shortlist of such exceptional finalists is an incredible honour for Grafton Architects, Kingston University and the borough as a whole."
Designed by RIBA Gold medal winning Irish practice Grafton Architects, Town House opened its doors to the University's Penrhyn Road campus in January 2020. It was conceived as part of a bold vision to create an inspirational new learning space that also acted as a gateway to the University for borough residents and businesses.
The six-story structure boasts a three-floor academic library, archive, dance studio and a studio theatre and courtyard.
It was one of five finalists vying for this year's EU Mies van der Rohe prize, after 40 buildings demonstrating excellence in architecture were shortlisted by a jury from a list of 532 works across 41 countries built during the past two and a half years.
Announcing Town House as this year's winner, the jury praised its remarkable environmental quality for creating an excellent atmosphere for studying, gathering, dancing and being together.
The distinguished award is named after Ludwig Mies van der Rohe, a German-Architect who is one of the principal pioneers of modern day architecture. One of the most famous buildings he designed, the Mies van der Rohe Pavillion in Barcelona, will serve as the venue for the final award ceremony in May.