Kingston: Shepperton branch trains cut by 50% in new SWR timetable
By Ellie Brown - Local Democracy Reporter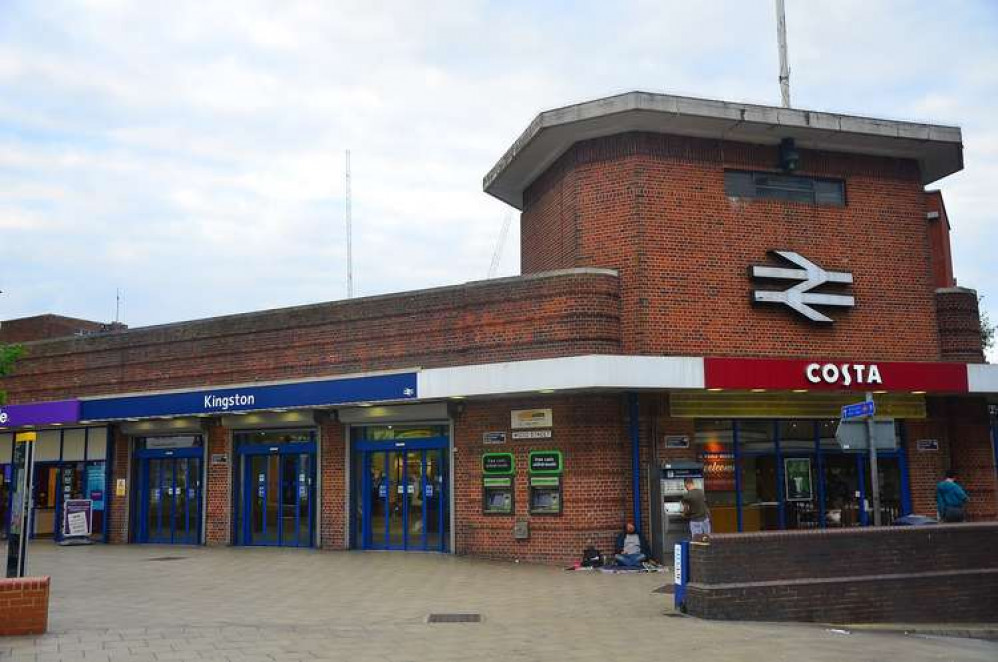 Kingston train station (Image: Wikimedia Commons)
TRAIN services linking Shepperton with London are set to be temporarily cut to just two trains per hour - one in each direction - on weekdays.
The reduced service, down 50% on pre-pandemic levels, is part of a wider cutback on trains across the South Western Railway (SWR) network and will be put in place on January 17.
Key commuter stations Kingston and Teddington will run five trains per hour to London Waterloo instead of the usual six, and services to Shepperton will be hourly.
Stations on the Shepperton branch which aren't part of other London train routes will be hardest hit.
Fulwell, Hampton, Kempton Park, Sunbury, Upper Halliford and Shepperton will be served by just two trains per hour on weekdays - one to and one from London.
Morning and evening rush-hour trains at these stations will still be put on, however, so the above stations will get at least four extra trains between 7-9am and 3-5pm.
Saturday services will also run as usual but the time of the latest train home has been moved to be earlier.
South Western Railway say the new timetable has come about because of staff shortages across the network, leading to short-term cancellations.
In a Q&A on its website the company stresses that the changes are not permanent but admits it does not know when the service will return to normal.
It reads: "We are closely monitoring the impact of Omicron, and will keep our timetable under constant review.
"This is not a permanent or long-term timetable. We hope to be able to increase the number of services we provide as soon as we can, once staffing levels allow.
"This timetable is similar to the one we ran before May 2021, where we had ensured our services were able to meet the increase in demand on key school routes at the start and end of the school day."
But according to an industry expert the new reduced service is also due to a shortage of physical trains across the network. Read more here.
Overall the changes will see passenger trains running at 72% of pre-pandemic levels, compared to the current level of 83%.
You can find the new temporary timetable on the SWR website www.southwesternrailway.com/plan-my-journey/timetables
More stories
Morning trains from Kingston to London to be CUT by SWR, new documents reveal