Kingston jobs: 10 full and part-time positions to apply for right now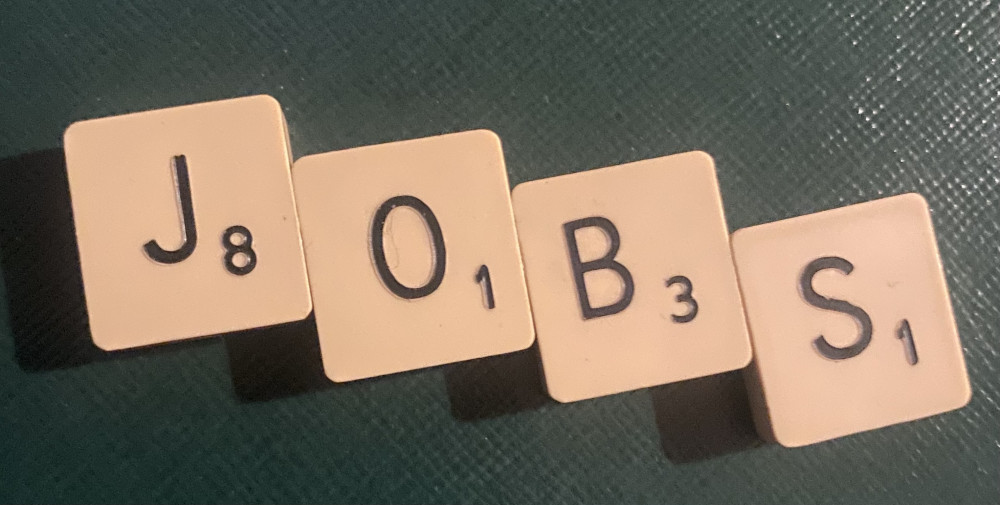 Check out Nub News' selection of vacancies that need filling across Kingston currently and remember you can add your own via our dedicated jobs page
Check out Nub News' selection of vacancies that need filling across Kingston currently, and remember, you can view all opportunities and add your own via our dedicated Kingston jobs page at the top of your screen!
Sales and Marketing Manager at Signature at Coombe Hill Manor
As a Sales and Marketing Manager at the award-winning Kingston care home, you'll be showcasing and selling the Signature lifestyle to a diverse audience. You'll have a deep understanding of the Coombe Hill audience and know how to attract residents to Signature, to keep the home at capacity. You'll be adept at building rapport with people who are completely new to the home, potential residents and key care influencers. You'll be passionate about meeting targets, and exceeding them wherever you can.
You'll also be using your creative flair to produce marketing assets, from brochures to stickers, to promote individual homes and the Signature brand. You will also take charge of preparing and coordinating presence at sales events and exhibitions.
For a detailed job description and the application form, click HERE
Dementia Care Assistant at Signature at Coombe Hill Manor
Compassion and uniqueness will be key to the role as Dementia Care Assistant at Coombe Hill.
Your days will be varied, interesting and rewarding, from general care right through to specialist dementia care. You'll assist residents with washing, dressing, eating, drinking and getting around. You'll help them make their apartments feel like home. You'll enjoy their favourite activities with them, like bingo, shopping and live music. You'll develop strong relationships with the individuals you work with, and their families.
You'll be respectful of residents' choices, dignity and independence, always. You'll also be integral to developing residents Care Plans, which includes being aware of any specialist support needs.
For a detailed job description and the application form, click HERE
Food and Beverage Assistant at Signature at Coombe Hill Manor
As a Food and Beverage Assistant you will deliver restaurant quality service to the care home's residents with a smile. You'll welcome residents in, explain menu choices in a clear, concise way, serve food from the kitchen and take pride in keeping the dining room spotlessly clean.
Your role will also support dining operations or food & beverage service in other areas such as the Private dining room, Café, Sky Lounge Bistro or special events as applicable to the home where you are applying.
You'll take dealing with complaints in your stride, ensuring the resident feels listened to and understood, and making sure the supervisor is informed of any issues quickly, in a calm and polite manner.
For a detailed job description and the application form, click HERE
Assistant Store Manager at Tommy Hilfiger
Tommy Hilfiger is one of the world's leading designer lifestyle brands, internationally recognised for celebrating the essence of 'classic American cool' style.
Tommy Hilfiger's Kingston store is currently on the lookout for an Assistant Store Manager who is able to brace the company's entrepreneurial spirit and inspire their teams through their passion and belief in the brand.
Responsibilities will include leading the store teams to generate sales, profit, minimise losses, and create the best possible customer experience whilst ensuring the store is visually distinctive and impeccably maintained and identifying opportunities to grow the business and improve performance through collaborating with others.
For a detailed job description and the application form, click HERE
Head of Outdoor Education and DofE
Surbiton High School is on the lookout for someone to take up the role of Head of Outdoor Education and DofE.
The role will involve leading, managing and developing the Outdoor Education programme which will include the running, maintenance and development of a well-subscribed Duke of Edinburgh's Award Scheme, managing and leading International Expeditions and overseeing Outdoor Education across the School.
For a detailed job description and the application form, click HERE
TB Nurse Specialist at Kingston Hospital
The successful candidate will be responsible for managing their own caseload of patients who are receiving treatment.
The TB clinic runs daily nurse led clinics and provides screening for other specialties within the hospital.
Kingston Hospital provides a responsive service and see patients, adults and children, for investigation into active and latent TB as promptly as possible.
It also cares for patients receiving treatment for non-tuberculous mycobacterial infection and work closely with and are supported by respiratory Colleagues. The post holder will be required to deputise in the absence of the Lead Nurse.
For a detailed job description and the application form, click HERE
Boutique Manager at Breitling
An exciting opportunity has risen to join the Ernest Jones Luxury team for a brand-new Breitling boutique.
As Boutique Manager, you'll be responsible for building, inspiring and developing an exceptional team, welcoming and introducing clients to the heritage and technical ingenuity of Breitling and providing a superior customer experience whilst achieving sales targets.
As this is a new Boutique, you'll play an important role from the beginning by preparing for the opening expected early May 2023.
For a detailed job description and the application form, click HERE
Administrator at Specsavers
As an Administrator at Specsavers you'll be organised and equipped to tackle a variety of tasks, including all aspects of optical administration, answering and transferring calls, updating and filing records, processing invoices and sending out correspondence.
The aim is to provide a top-notch administrative service that will support the store's success and so Specsavers is looking for someone to join its friendly team, who is able to prioritise tasks and efficiently manage a changing workload, maintaining accuracy and attention to detail.
An organised, pro-active approach is key – a skilled Administrator who's flexible and understands the changing needs of the store.
For a detailed job description and the application form, click HERE
Barista at GAIL's
If the smell of fresh coffee beans roasting awakens your senes and you always work with a smile, then this could be the role for you!
The Kingston GAIL's team is looking for baristas who have a passion to join its family and for great coffee. You should be motivated by teamwork and willing to help others. With no day being the same, you must be adaptable and positive to deliver our specialty coffee whilst maintaining high standards.
For a detailed job description and the application form, click HERE
Pharmacist at Boots
Boots is the UK's leading pharmacy health and beauty retailer with over 2,500 stores and a decorated 170 year history.
As a pharmacist at the firm's Kingston branch you'll be providing excellent customer and patient care, but it's more than just dispensing medicine, it's listening to and inspiring others whilst giving them your expert advice and reassurance.
Responsibilities will include delivering the pharmacy strategy through providing expert care and advice, accountable for legal and ethical decisions in the pharmacy, building pharmacy capability of store teams, conducting continual review through audit and observations and risk assessment to ensure customer and patient safety.
For a detailed job description and the application form, click HERE