Kingston: inside the 400-year-old building that tells the story of our town's past
By Ellie Brown - Local Democracy Reporter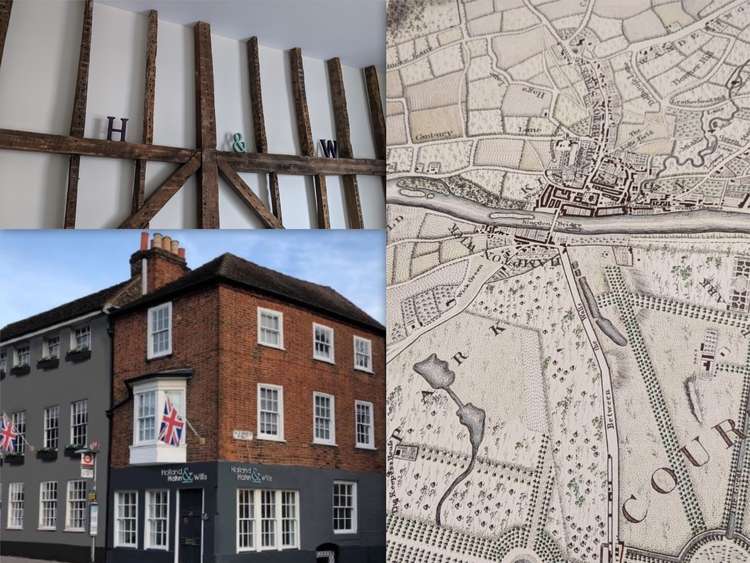 Numbers 2 and 4 on Hampton Wick high street are now used as offices for Kingston business Holland Hahn & Wills (Images: Ellie Brown and Holland Hahn & Wills)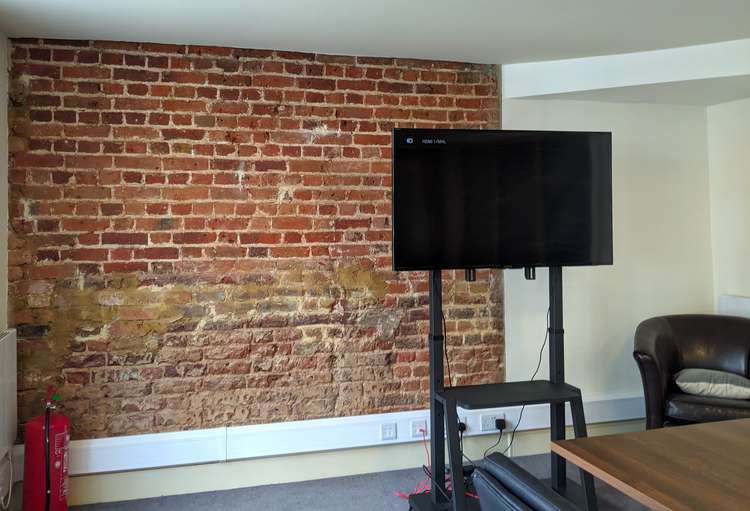 The historic buildings have had their period features preserved by the business in a sympathetic refurbishment (Image: Ellie Brown)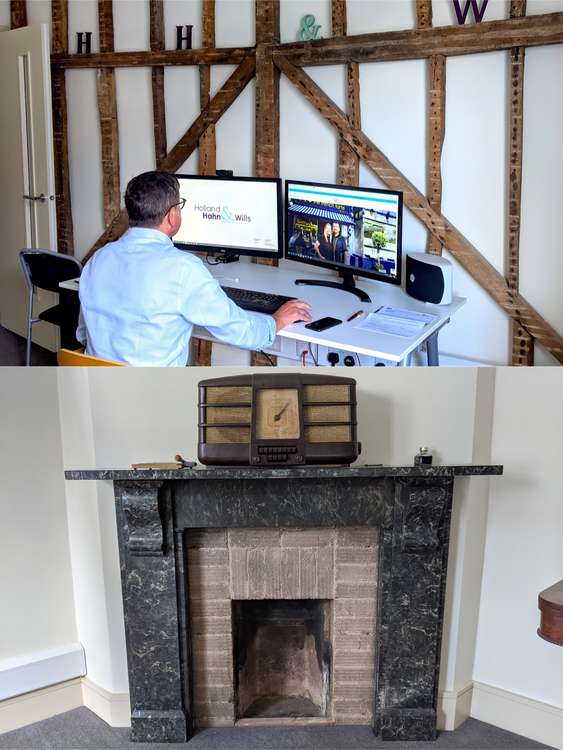 Managing Partner Chris Hirsch's office has Tudor style beams (above) and a Victorian fireplace (below) (Images: Ellie Brown)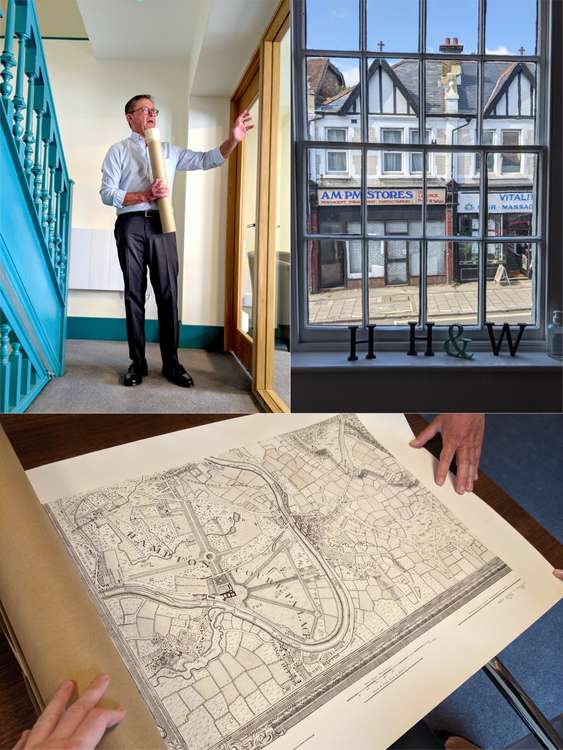 A tour through time: Chris and the Victorian staircase (top left), an original sash window (top right) and the company's old map of Kingston and Hampton Wick (bottom) (Images: Ellie Brown)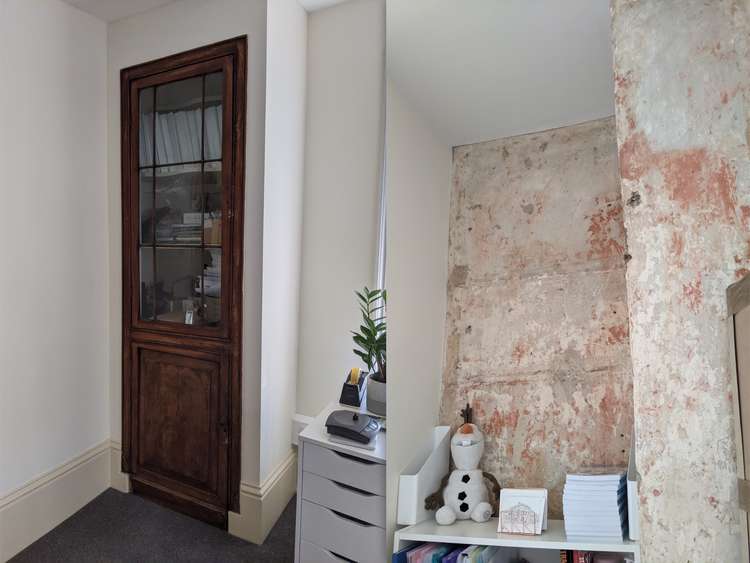 Historic houses: The old wooden Georgian cabinet (left) and horsehair plaster in Katie Lovatt's office (right) (Images: Ellie Brown)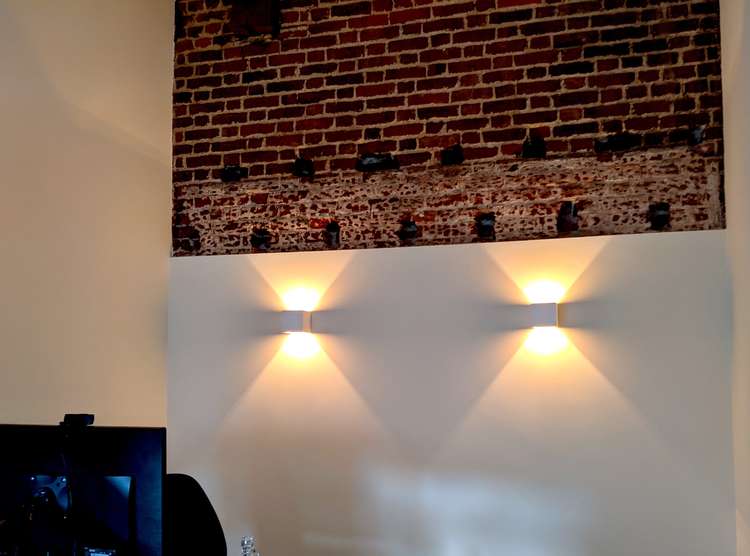 An incredible half-wall of brick in Amyr Rocha-Lima's office, lit up by atmospheric lighting (Image: Ellie Brown)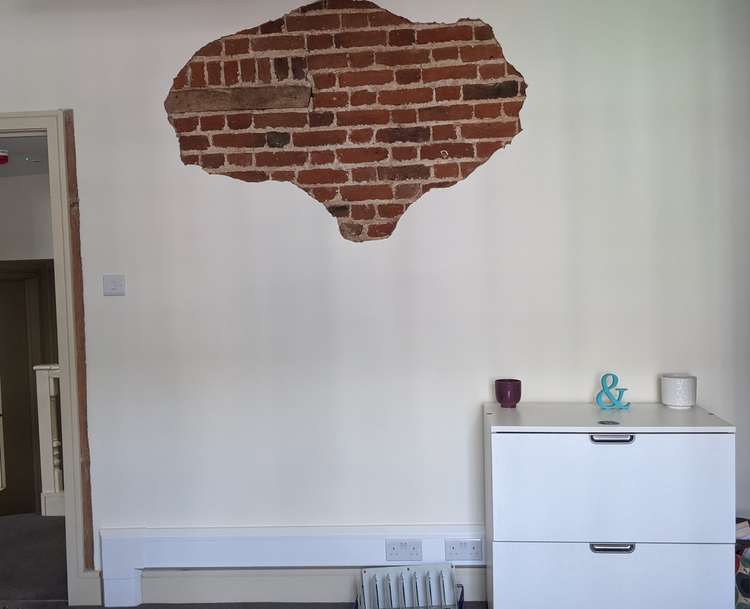 Katie's 'map of australia' by the door to her office (Image: Ellie Brown)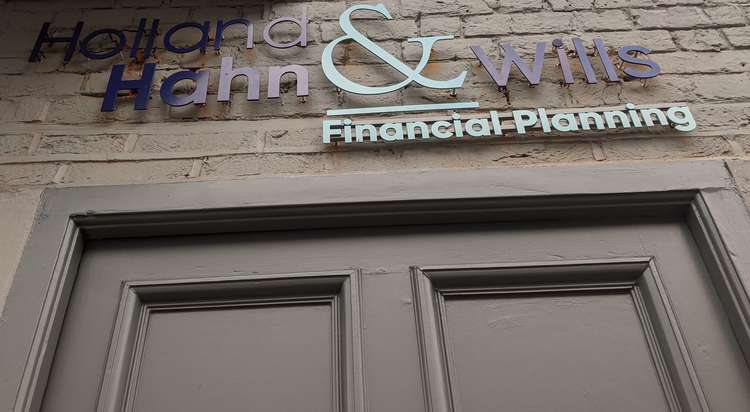 Holland Hahn & Wills says anyone is welcome to pop in for a chat (Image: Ellie Brown)
This week, Nub News takes an exclusive look inside one of Kingston's oldest buildings.
Numbers 2 and 4 High Street, Hampton Wick, (on the corner of Old Bridge St) were built approximately 400 years ago.
They are also the office of independent Kingston business Holland Hahn & Wills, a sponsor of Nub News, who have been providing financial advice in the area for over 30 years.
During the last year the houses have been stunningly renovated to keep many of their historic features while also remaining a usable modern workspace.
Managing Partner, Chris Hirsch, took us on an exclusive tour of the refurbished buildings.
He explained that the company wanted a sympathetic refurbishment and hired Teddington architects WR-AP to do the job.
Features from the past that have been kept include dark wooden panelling believed to be hundreds of years old.
It adds character to the ground floor meeting rooms which also feature exposed crimson brickwork and fireplaces.
The house's old Victorian staircase has been rediscovered, freshly painted teal and contains original wooden cupboards that are embedded into the walls.
Meanwhile, a secret cupboard in the basement of Number 2 High Street reveals a 400-year-old stone kitchen, suggesting it was used as a house before being converted into commercial space.
Hampton Wick was a popular destination in the 1600s and 1700s due to its strategically important location next to the old Kingston Bridge - at the time, the first Thames crossing after London Bridge.
The town was also near Hampton Court Manor and legend has it that Cardinal Wolsey stayed here before the palace was built.
Elegant Tudor-style beams can be found in Number 4 Bridge Street, in Chris's own office.
Chris also has a Victorian fireplace opposite his desk on which the history enthusiast's prized 1920s radio sits.
A half-wall of original brickwork from the 1700s, under which atmospheric lamps have been placed, adds character to the office of his colleague Amyr.
And Marketing Director Katie Lovatt enjoys a literal window into the past in her room.
"I call it my map of Australia" she says of the group of red bricks next to her door which are revealed by an artfully cut out section of wall.
Katie's room also includes an exposed section of plasterwork, made using horse-hair to stop it from cracking - this is no longer used now, Chris explained, but its faded colour shows the original 1700s plaster technique.
On the top floor, the firm displays its two Georgian wood and glass cabinets which slot neatly into the nooks of a room.
Light streams in from the gridded sash windows through which the daily life of Hampton Wick can be glimpsed.
But perhaps the jewel in the building's crown is its treasured panel of wood bearing an almost 150-year-old message.
Dated 1873, the panel is signed with names including the unusual "James Exoll" who perhaps has descendants living in Kingston today.
It's the signature piece in the firm's wonderful transformation of its premises, paying tribute to Kingston's heritage while looking ahead to the future.
The team at Holland Hahn & Wills are welcoming people who are interested in viewing the building, or who are in need of some expert financial advice. To find out more, email [email protected]